Let the show begin! New SOURCE 2014 products at the Shot Show in Vegas
The upcoming Shot Show is an early highlight in our trade show calendar. We will present our new and upgraded 2014 Tactical collection in Las Vegas. Here's a preview for insiders.
Our brand-new 2014 gear is ready! In the coming weeks, we will have a booth in each of the two big industry trade shows in the US: The Shot Show in Las Vegas (focus on tactical gear) and the Outdoor Retailer in Salt Lake. We'll be presenting both our classics and our new SOURCE Hydration Packs and Hydration Systems. Here's a sneak preview and a teaser for the visitors of the shows.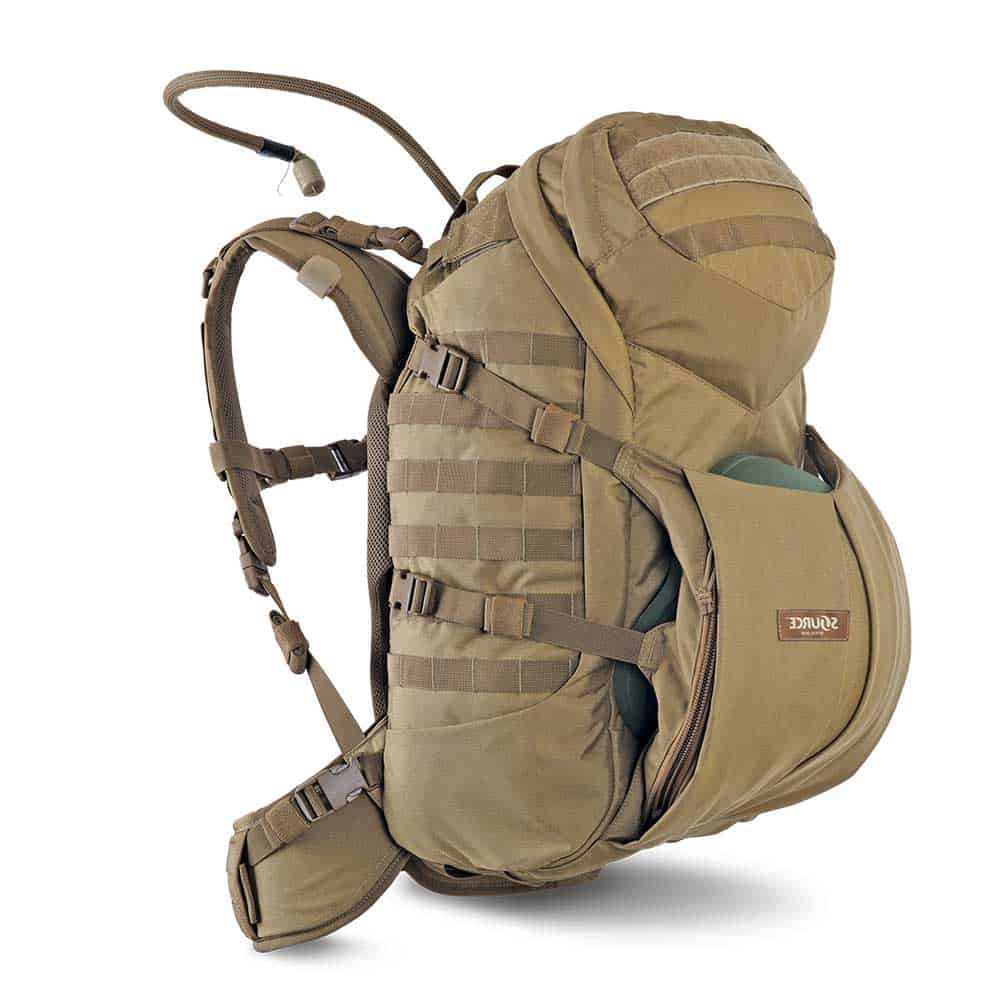 Introducing: Double D «3 day pack»
SOURCE's New "3 day pack" reconnaissance/assault cargo pack is specifically designed for ballistic vest integration. A unique, removable "boomerang" shaped hip belt facilitates increased load bearing capabilities and makes the Double D suitable for any mission. The Double D 45L+ comes with the WLPS hydration system. Here's a Double D prototype test-report we published last year in our blog.
Introducing: WXP Low Profile
Our WXP™ is now Low Profile! With a new baffle wall, this next generation reservoir keeps its shape when filled for a smoother fit inside the pack. Upgrade your current hydration pack with a SOURCE low profile reservoir for pure water taste, Glass-Like™ bacteria resistance, and increased reliability.
Presenting: SOURCE iVis Hydration Packs
The iVis received high attention even before it's launch – it received the Australian Good Design Award. It's a high visibility Hydration backpack incorporating the WXP low-profile, wide mouth water bladder. The Firefly, Blaze and AquaSource iVis Hydration Packs make sure you're seen also at night. Ideal for search & rescue and other night workers that need to be seen. Here's more on the iVis line products in our blog.
Introducing: New versions of SOURCE Classics
Next to the premiering innovations we showcase new versions of the Patrol 35L, Assault 20L and Commander 10L hydration cargo packs. We've also had a new camo fabric in the works for a long time. at the Shot we're presenting it for the first time. Be there!