What Are Tactical Rifle Backpacks?
If you are wondering what are tactical rifle backpacks, why are they necessary, and what makes tactical rifle backpacks unique you're in the right place! Keep on reading to find out.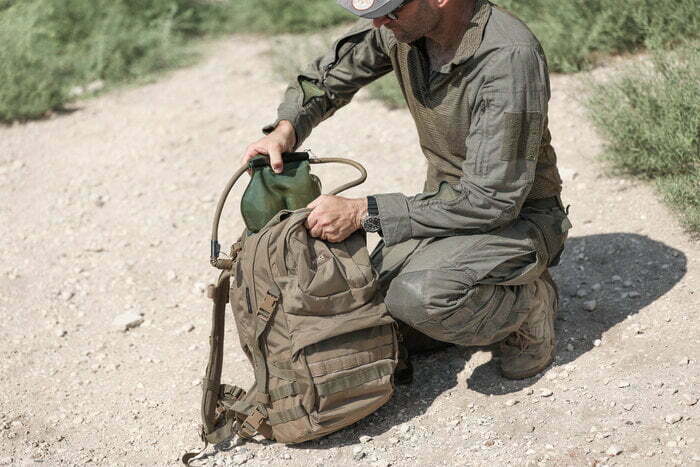 What Are Rifle Backpacks?
Rifle backpacks are quite simply, a backpack that holds a rifle. However, if you are looking for a rifle backpack, you may be surprised to learn that there is much more to it than just holding a simple rifle. Firstly, there are different sized backpacks that are designed to hold different sized rifles. Whether you have a short rifle, modified rifle, shotgun, or hunting rifle, finding a backpack that fits your rifle is essential to keeping the rifle protected while on the go.
Rifle backpacks also come with extra compartments that can be used to store magazine bags, pistols, and other accessories. Some bags also feature MOLLE systems to allow for extra storage to be attached should you need it.
Tactical rifle backpacks are essential for anyone who wants to transport their rifle safely, hands-free, and comfortably.
The Difference Between A Rifle Backpack And A Sniper Rifle Backpack
The difference in these backpacks will vary based on size, as one backpack will be used to store a rifle, which can include short rifles, and one will be able to store sniper rifles. Although there are many kinds of sniper rifles, the bags that the rifles will be carried in must be fitting according to their size.
Can Rifle Backpacks Fit Air Rifles?
Air rifles are just one type of rifle. A 'rifle backpack' isn't a one-size-fits-all situation. Should you want to find a rifle backpack you need to make sure you choose one that fits your type of rifle. Air rifle backpacks do exist, and there are many on the market. Just make sure to find one that fits your size of air rifle.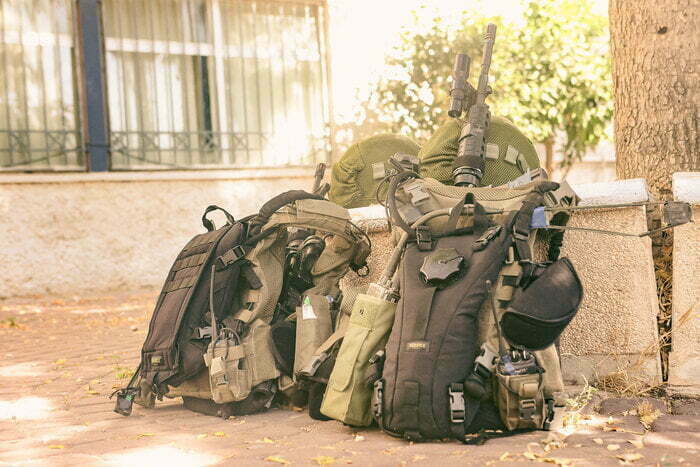 Can Some Hiking Backpacks Have A Rifle Holder?
Yes, this is absolutely possible. Some hiking backpacks are designed to also have a gun holder, others can have a gun holder attached to it with MOLLE. For example, the Source Double D 45 L Tactical Backpack is designed for tactical missions, and a rifle can be easily attached to the backpack with the correct MOLLE attachments.
What Is A Backpack Rifle Sling?
A backpack rifle sling is an easy way to carry a rifle on your back, whether with a backpack at the same time or on its own. As it sounds, it is a sling so the rifle is on display the whole time, but you are able to be hands-free as you move around for ease and comfort.
Features Of A Rifle Backpack
Rifle backpacks are aimed at enclosing, and holding a rifle completely inside a backpack, so you can travel and move around knowing your rifle isn't getting damaged. Some features to look out for in your rifle backpack are:
MOLLE platform capabilities

Padding, protection for your rifle

Handles on the outside of the bag for easy grabbing

Extra pockets inside/outside the bag for extra storage

Easy-grab zippers

Waterproof and weather-resistant material
Rifle Backpacks vs. Tactical Backpacks
Rifle backpacks are perfect for people that aim at carrying the rifle, and nothing extra. Should you be thinking you wish you could carry more, such as food, a hydration bladder for hands-free drinking, a change of clothes, or other useful pieces of equipment, then you may prefer a tactical backpack.
These backpacks are weatherproof, durable, comfortable, filled with easy-access pockets, and also come with MOLLE capabilities to add on a rifle should you need. These backpacks are designed for tactical missions, for people who need flexibility and support from a long-lasting backpack.
Whatever you decide, make sure that your rifle backpack is the right one for you, and will support you on your tactical mission to the highest standards.