The Best Military Rucksacks From Around The World
Military rucksacks go beyond being used for battle, they have become part of the fashion world globally. Although there are certain features needed for each rucksack to be counted as 'military', each countrys' military rucksacks are unique in its own way.
No need to conduct a lengthy Google search, here are some of the best military rucksacks from the most powerful armies around the world, that you can use for tactical missions, hiking, or for everyday, long-lasting usage.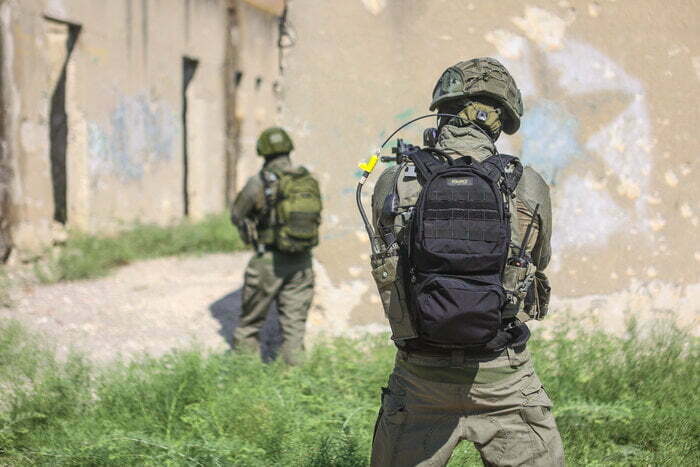 What Features Transform A Rucksack From Regular To Military?
Heavy-duty nylon
Being Weatherproof
Camouflage or black in color
Modular Lightweight Load-carrying Equipment (MOLLE) capabilities
Space for a hydration bladder
These are the basic features, most military rucksacks around the world have their own added features which make it unique to their country.
Best Military Rucksacks From Around The World
Israeli Military Rucksacks
Inspired by the Israel Defense Forces (IDF) army, these military rucksacks are the epitome of sturdy, spacious and practical. They often feature lots of MOLLE capabilities to add on pouches or extra space if needed, and there is always space for a hydration bladder to allow for hands-free drinking on the go. To get a real feel for what real soldiers use in the Israeli army, SOURCE's tactical rucksacks are designed by ex-IDF soldiers and mirror the real bags that soldiers use.
There is no one-size-fits-all situation with these rucksacks, there are smaller day rucksacks, like this 10L military backpack, for your shorter hikes or tactical missions, and there are also much larger rucksacks, like this extra-large military backpack with a frame for added support.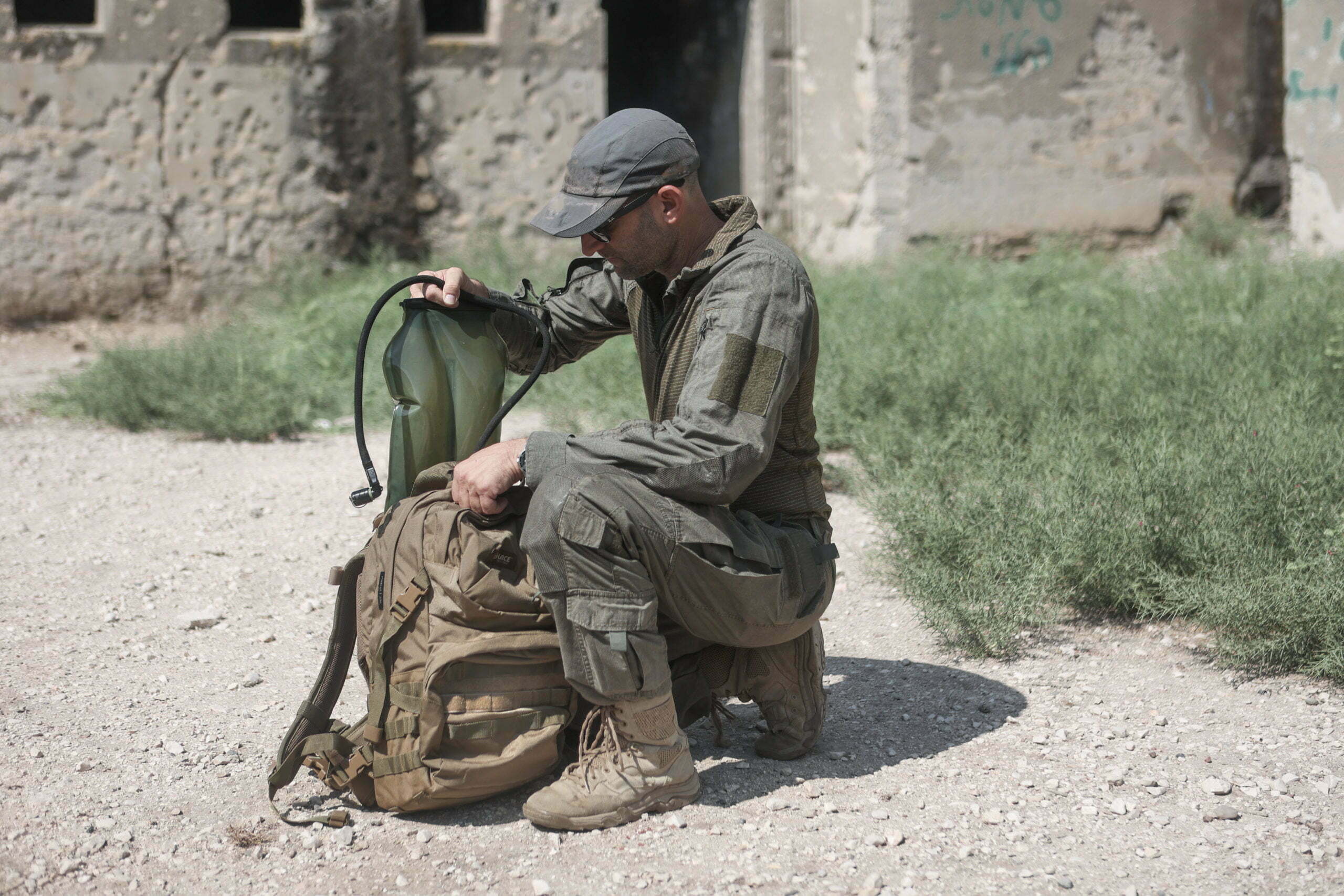 British Military Rucksacks
British military rucksacks are usually fully camouflaged or black. The British army is keen to include lots of MOLLE to allow for radio pouches or other essential items to attach, and they are also a big fan of hydration bladder systems. Therefore, it's no surprise that the SOURCE Virtus Soldier System is currently providing the British army with their full gear, including military rucksacks.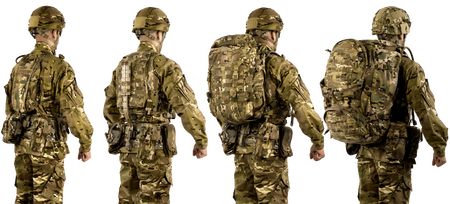 Swiss Military Rucksacks
Although it is one of the most peaceful countries, Switzerland is well-known for its minimalistic, dark-colored military-style rucksacks. These bags are stylish as well as practical, are almost always weather-proof, and are perfect for traveling, going to work, or even going to school.
German Military Rucksacks
These rucksacks are strong and sturdy bags, most commonly found with two long outside pockets for the convenience of the soldier. Unlike with the Israeli and British army, German soldiers usually carry one medium-sized military rucksack with them at all times, holding everything they need in battle.
US Military Rucksacks
The US army has very strict rules on the color of military rucksacks the soldiers can use. These rucksacks don't look dissimilar to the British and Israeli army rucksacks, with lots of clips, large use of MOLLE, and hydration bladders. But the rule states that the soldier may only wear a backpack that is either the exact camouflage color of their uniform or that is plain black. Otherwise, they may only carry the bag in their hands and not on their back.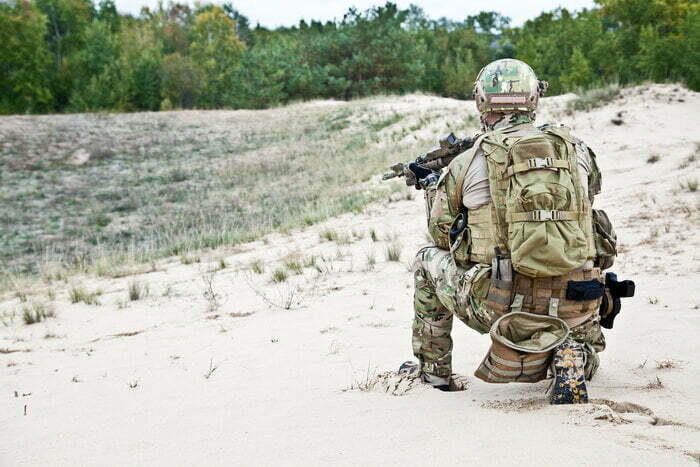 The Final Verdict
Although each country has its own unique type of military rucksack, the aim for these backpacks to be practical, spacious, sturdy, and weather-resistant is common across the world. SOURCE's tactical military backpacks are designed with the soldier in mind, and are as close to understanding just how military backpacks really work, without having access to them directly.