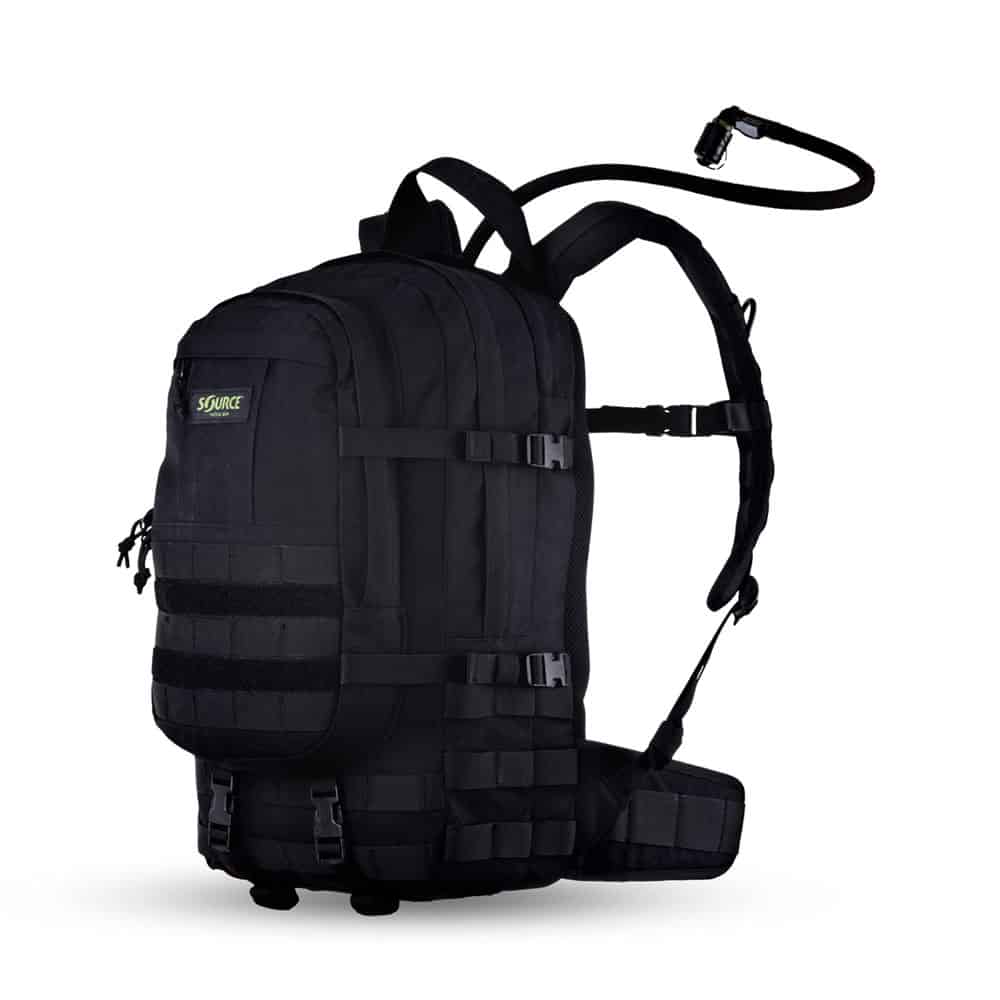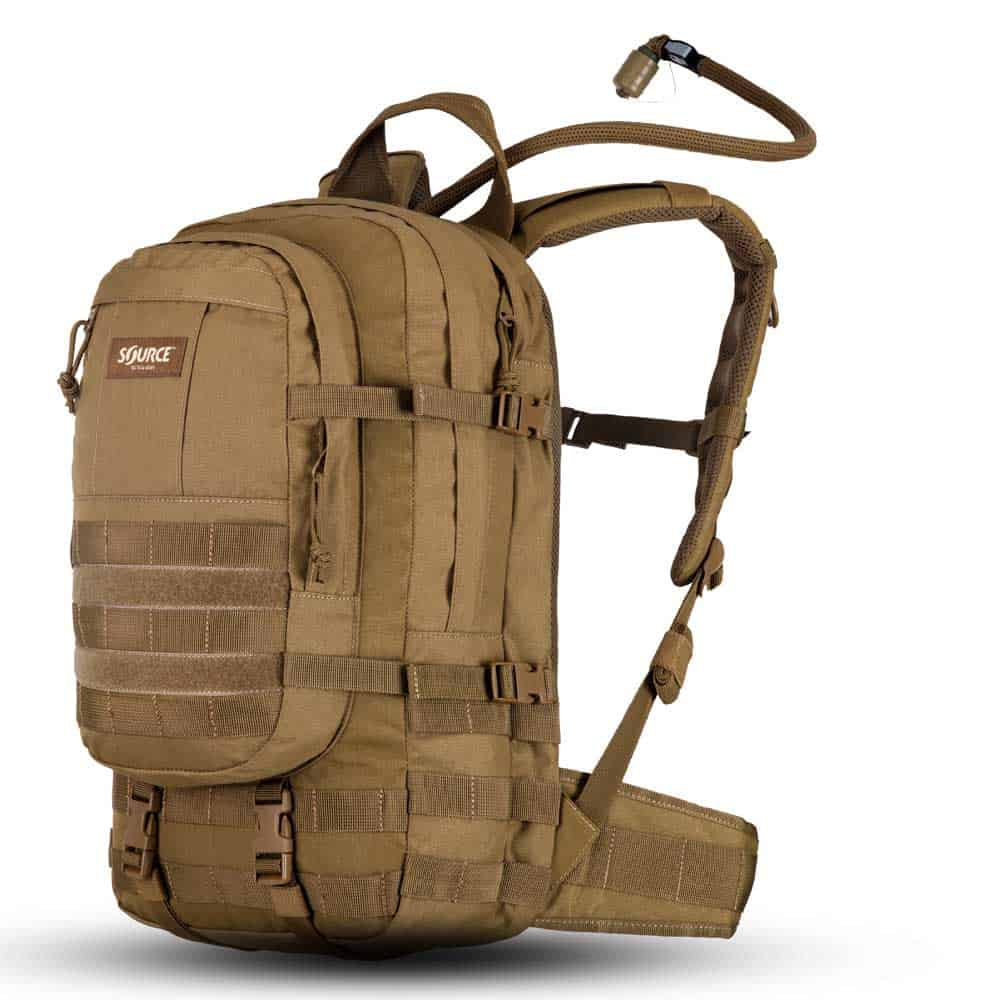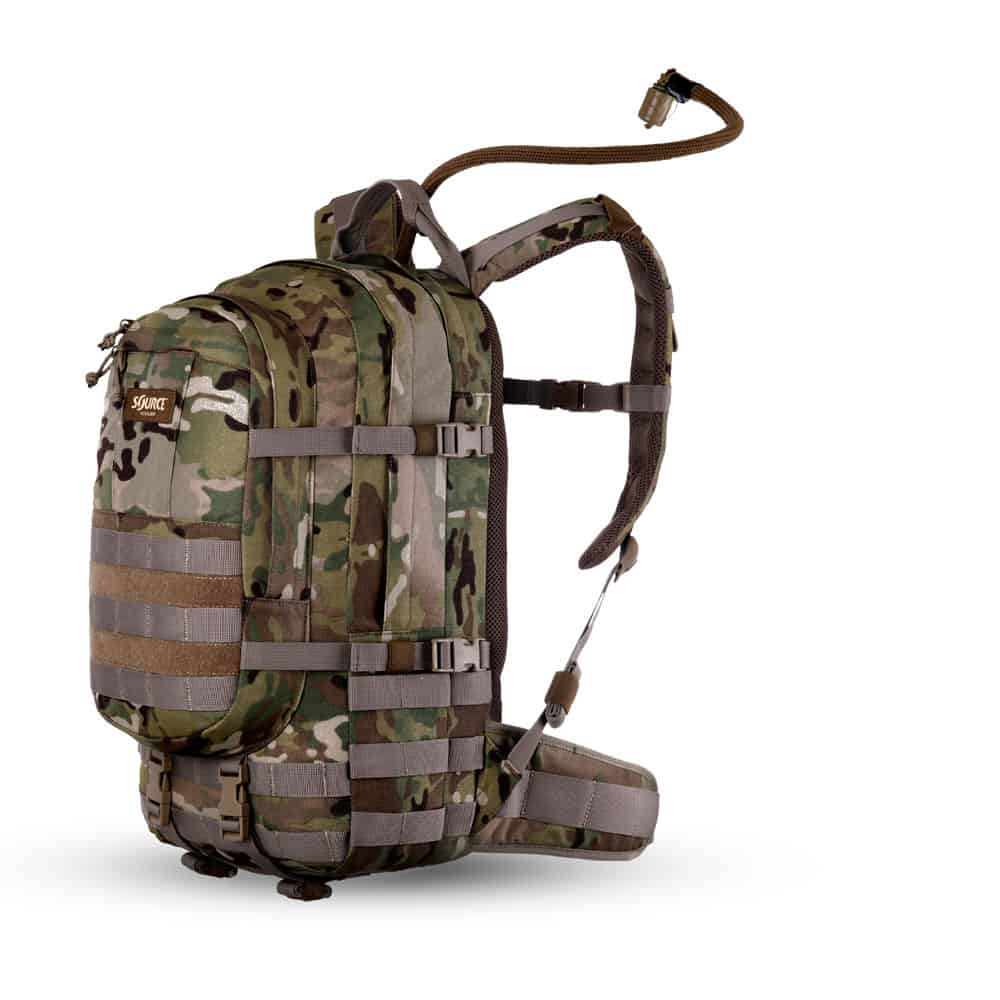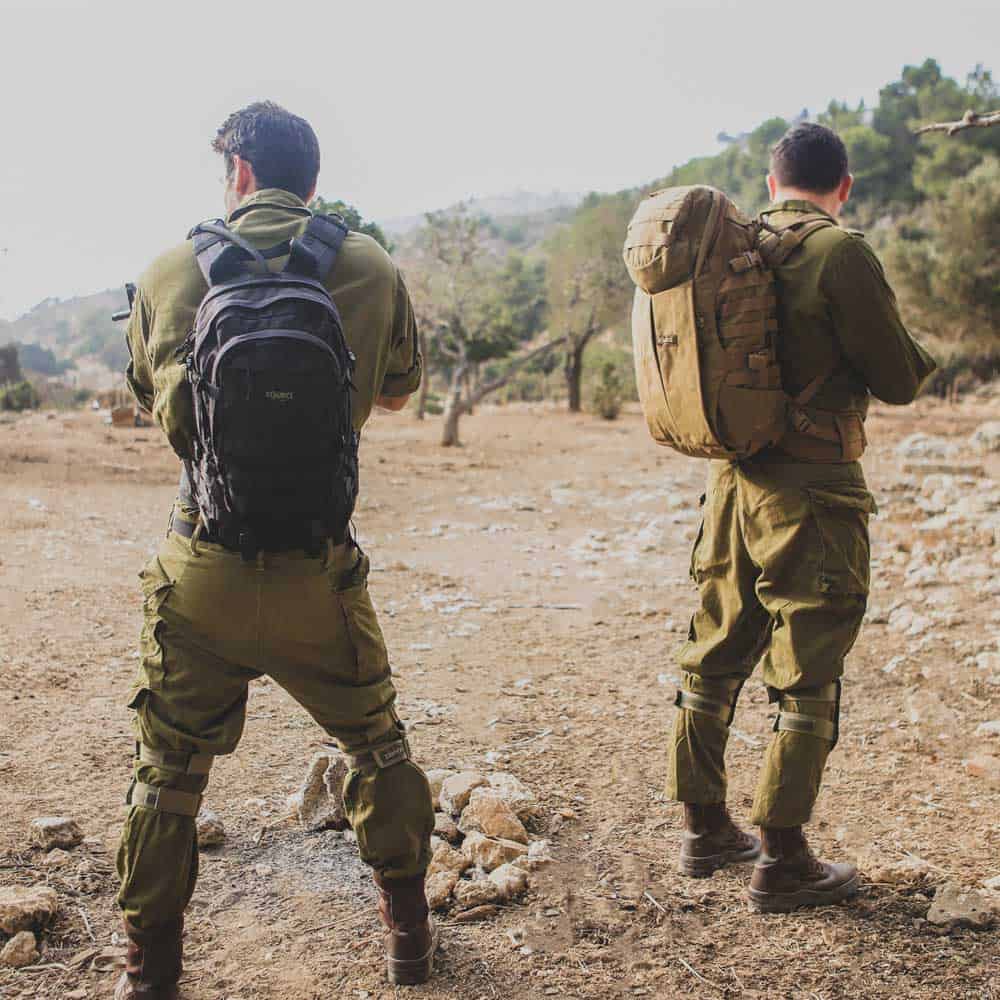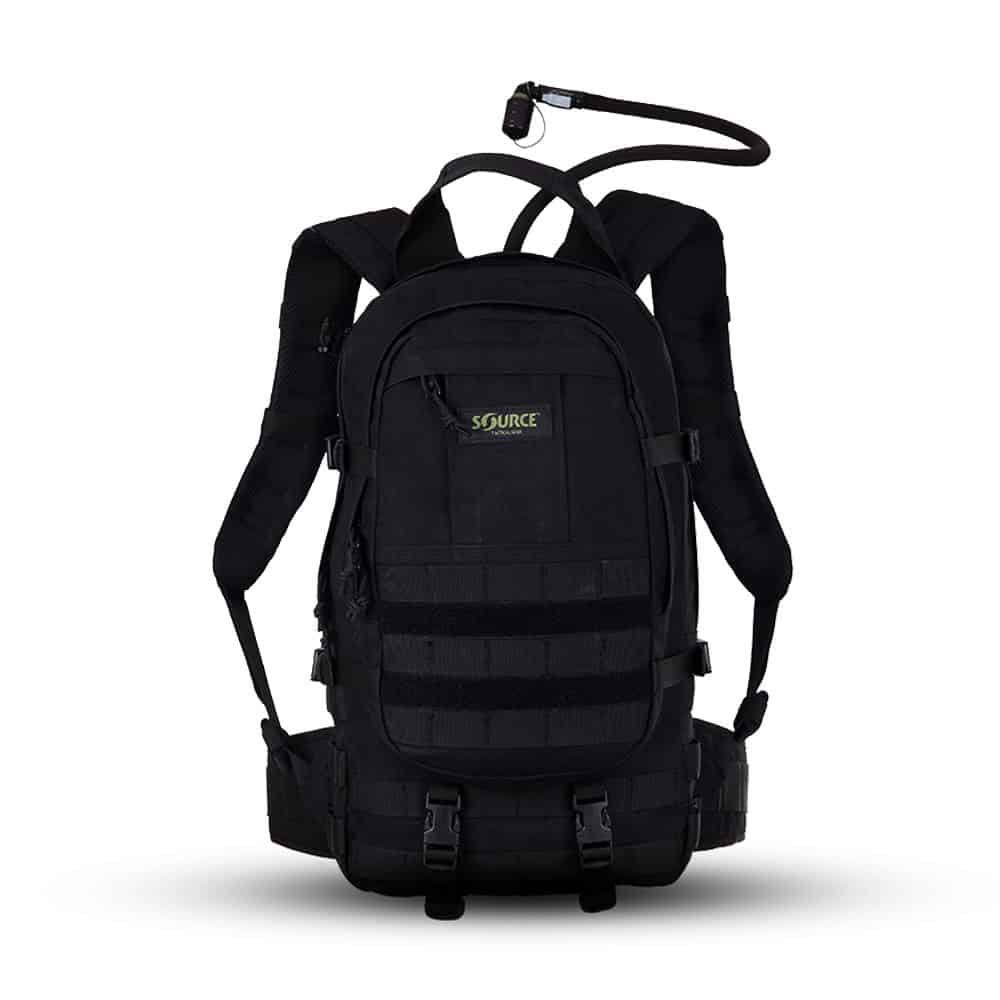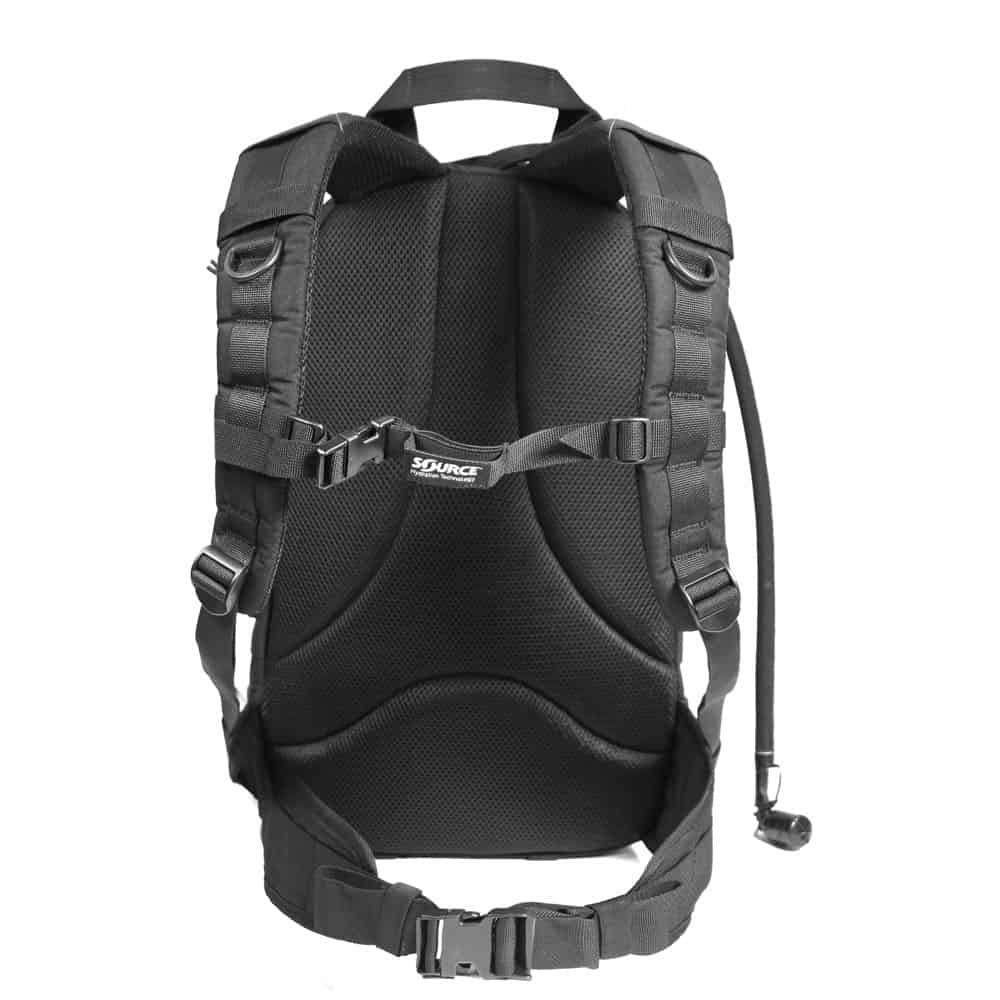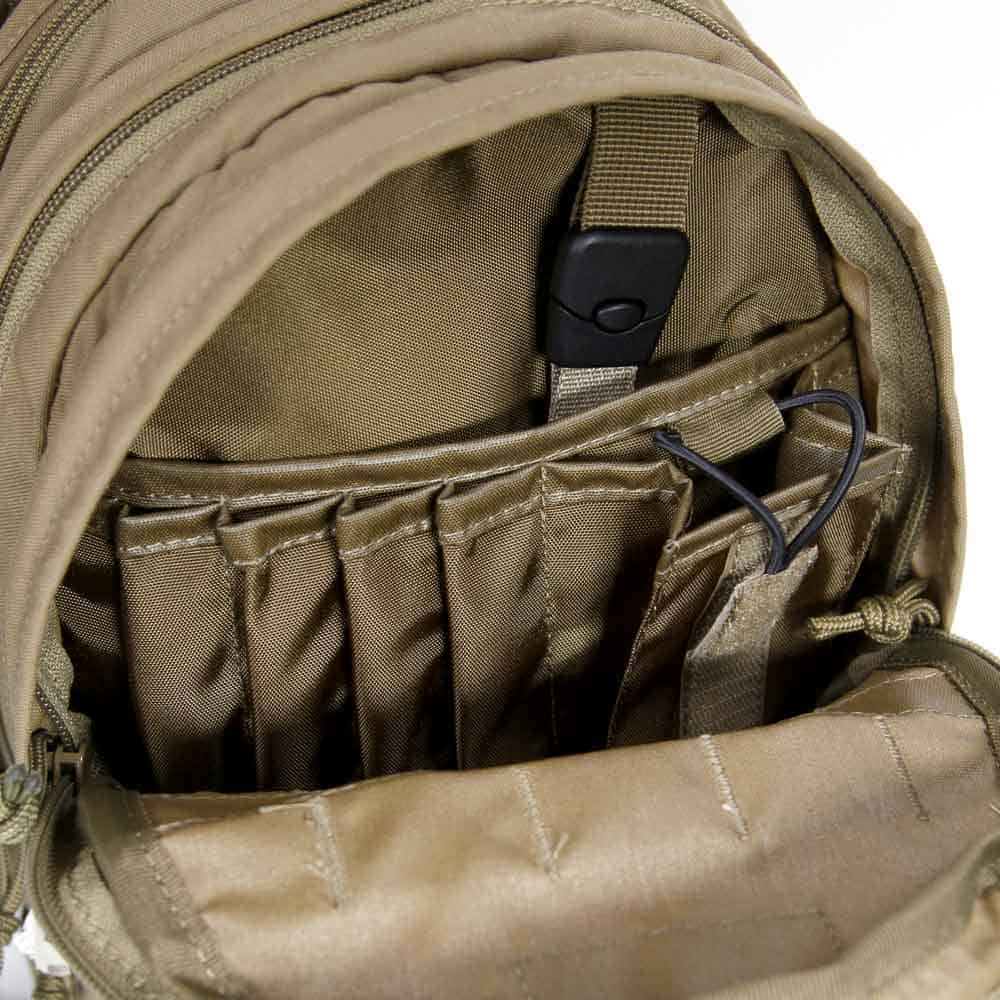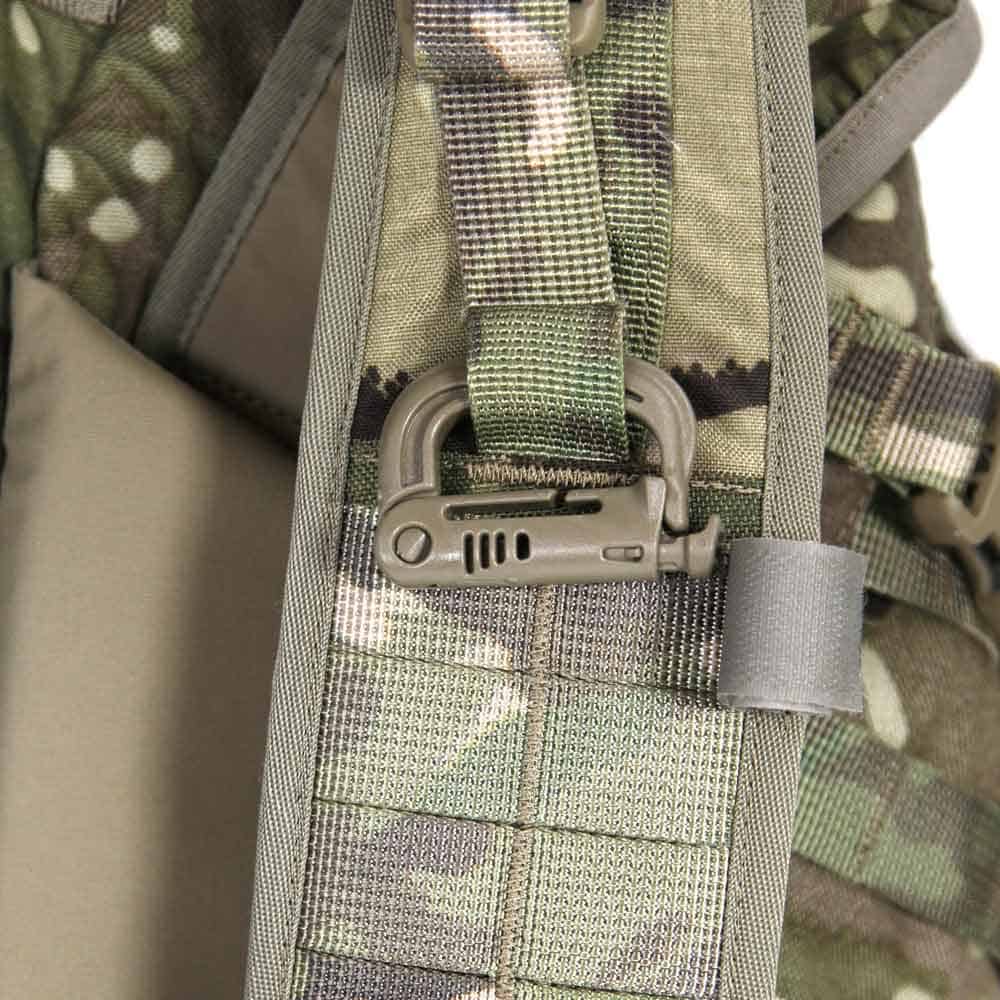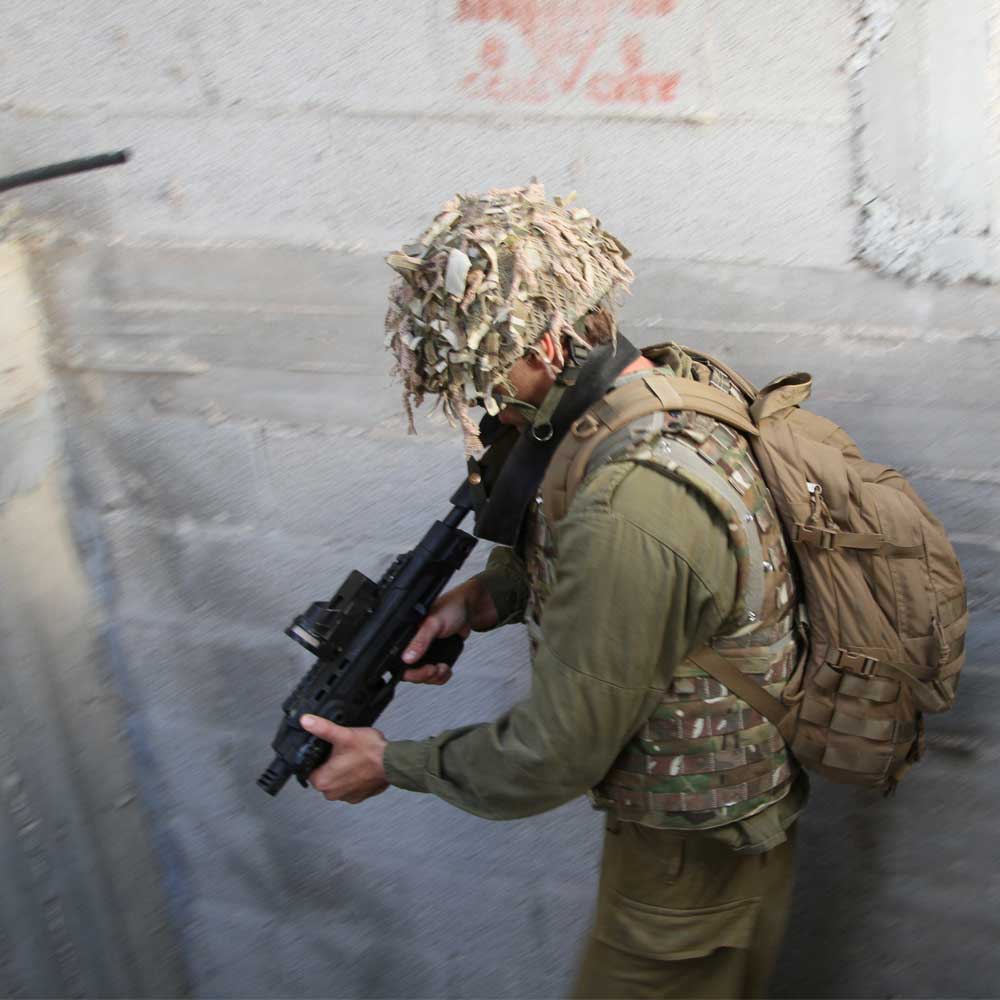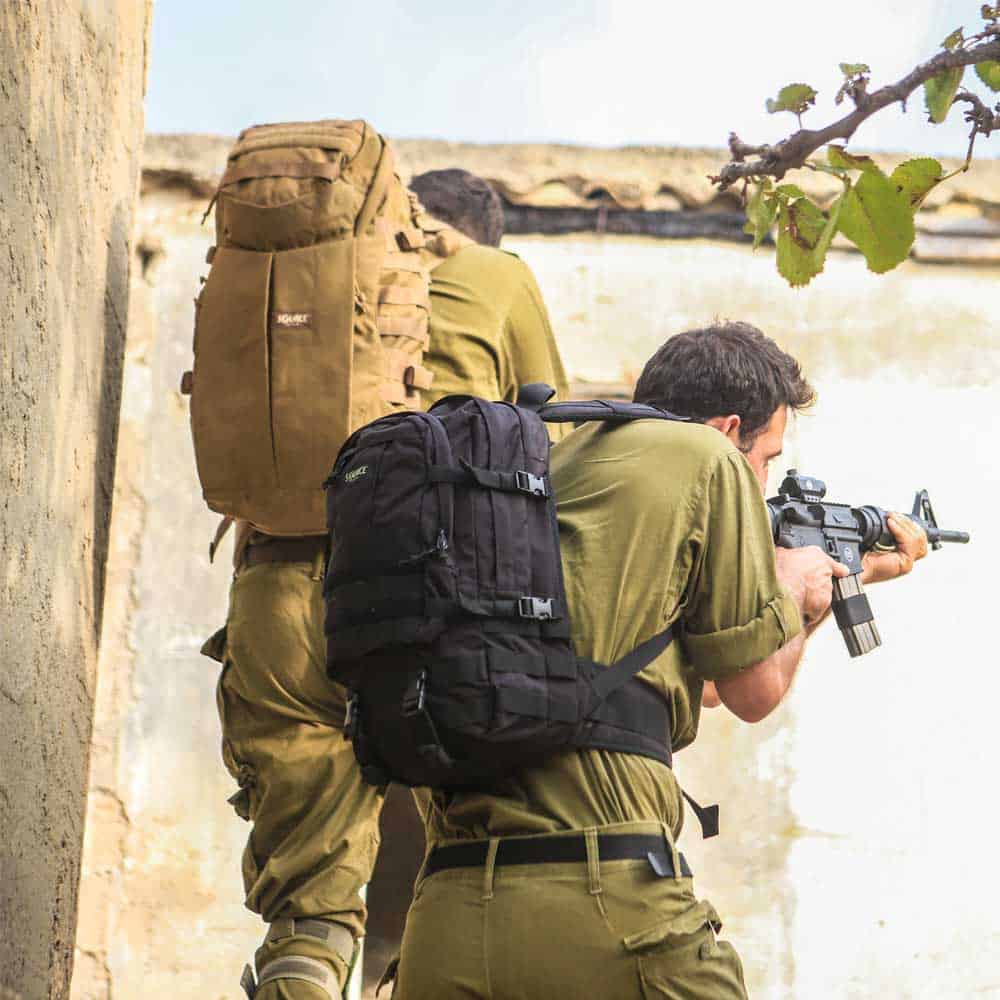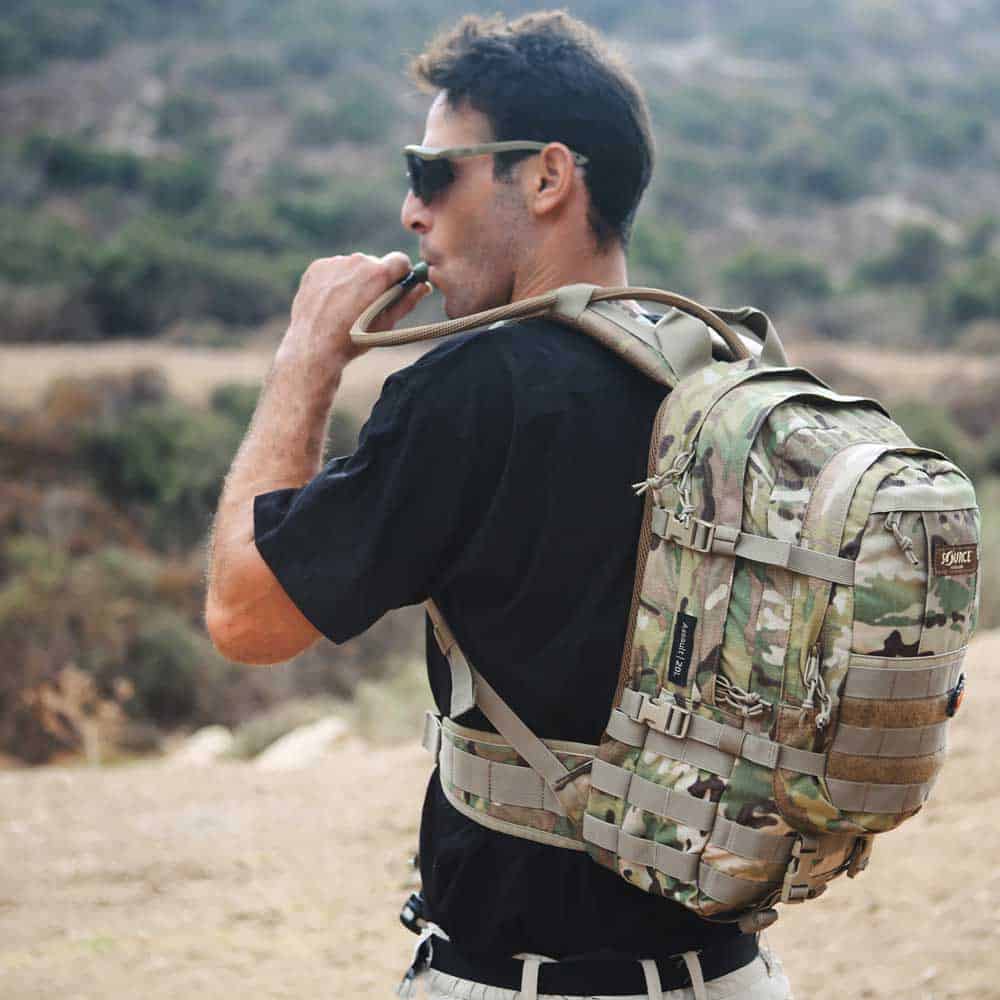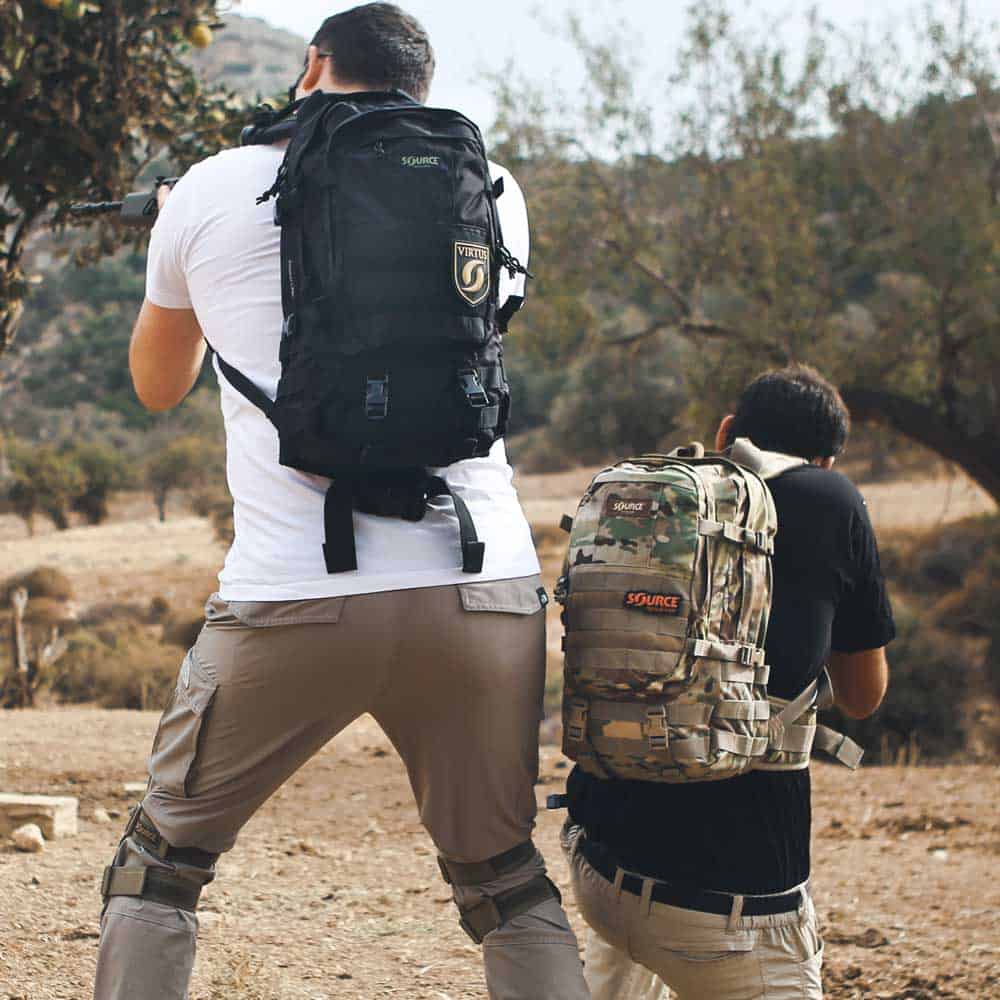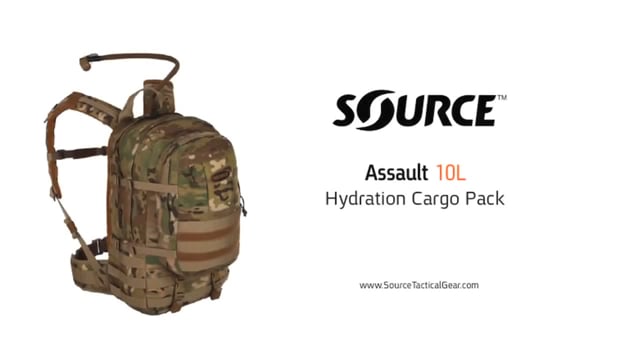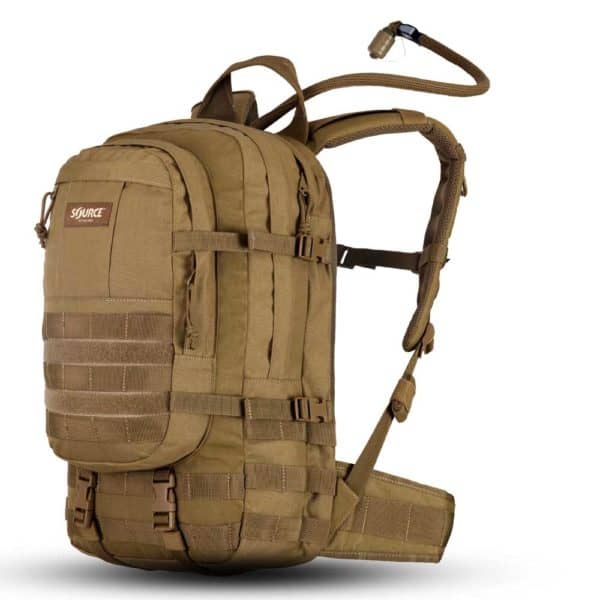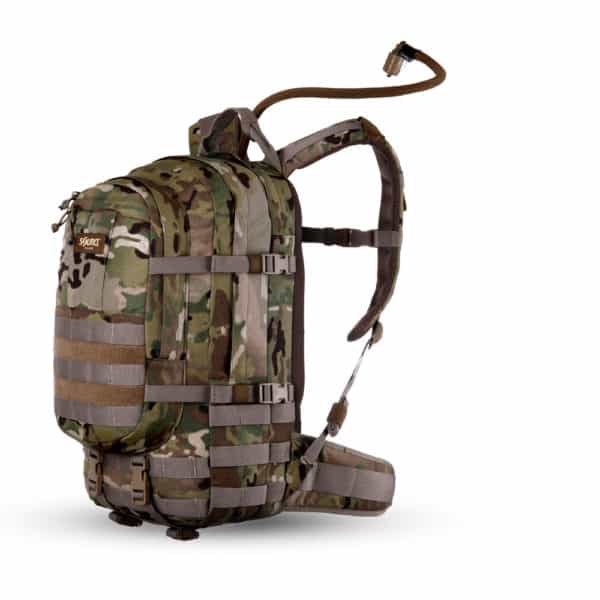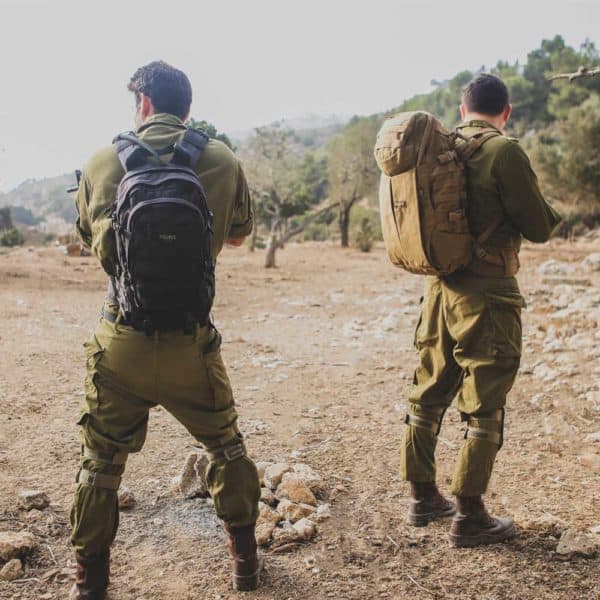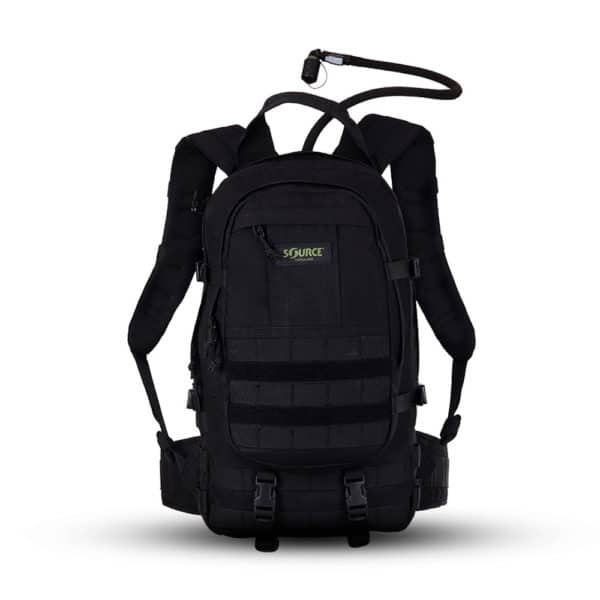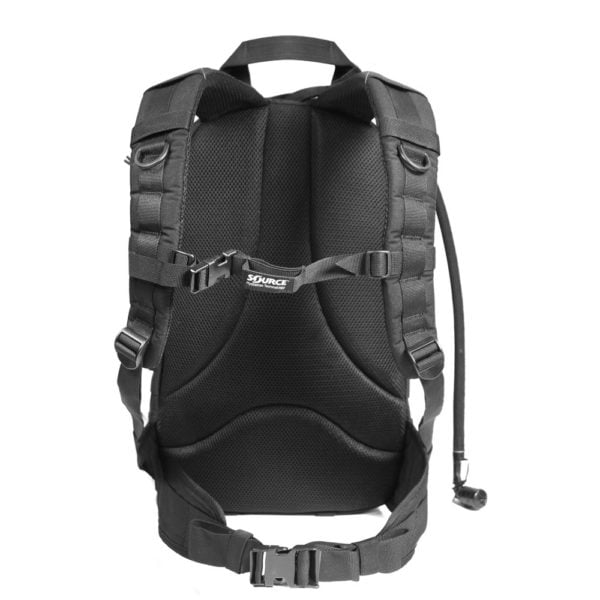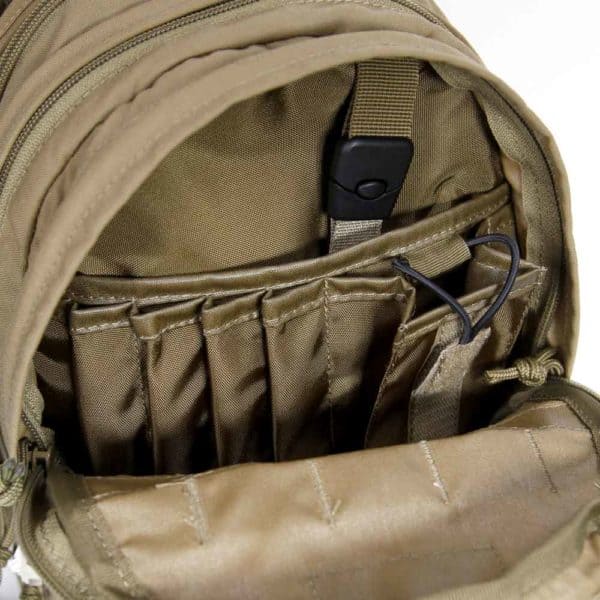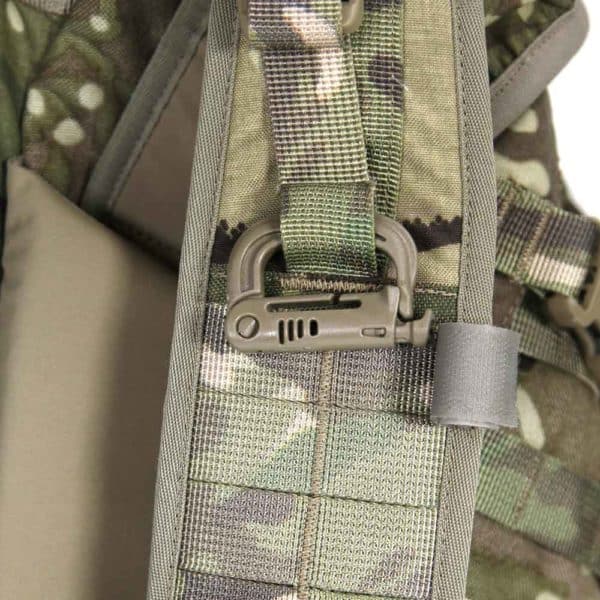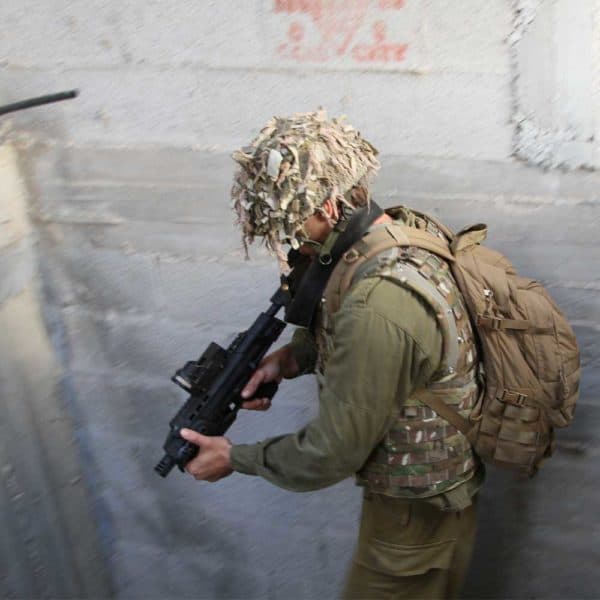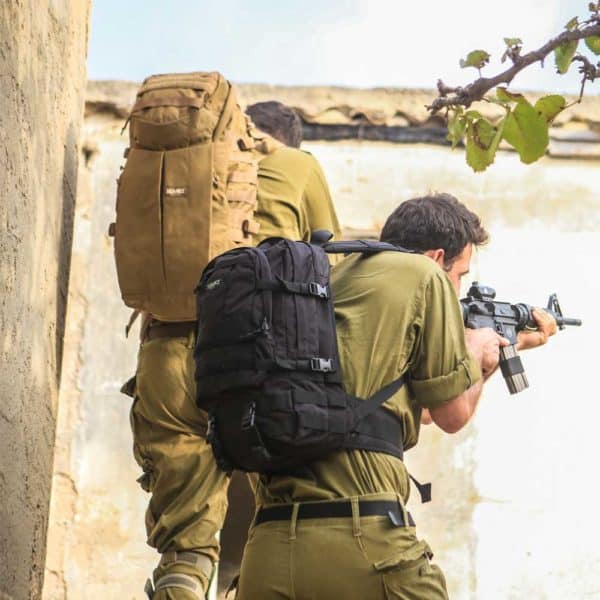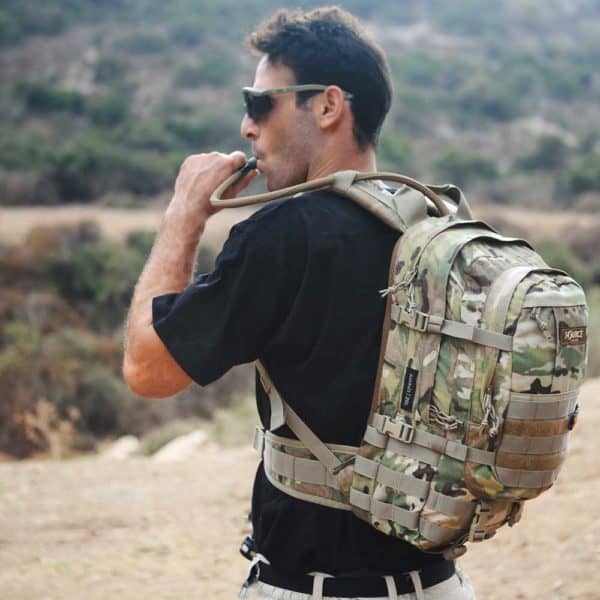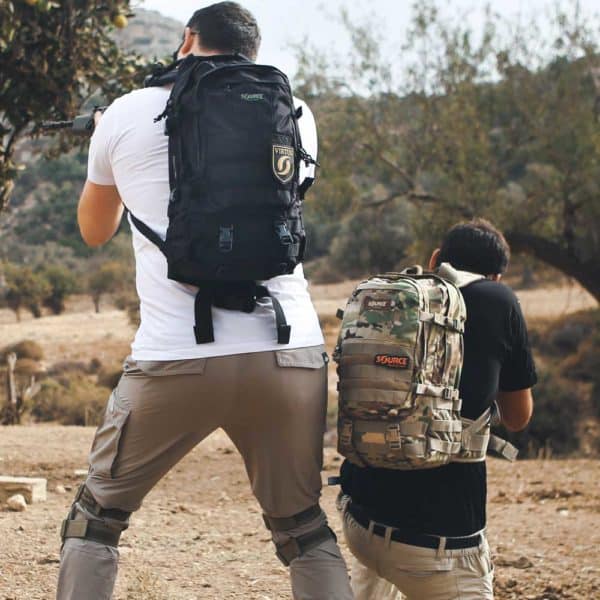 Assault 20L |
Tactical backpack |
3L Hydration bladder
Tactical high quality assault daypack with low profile SOURCE WLPS 3L hydration bladder. Smart cargo compartments layout on the inside, and MOLLE, buckles and straps on the outside for endless options to attach gear, tools and pouches.
Information
Cargo Load Capacity
20 Liter
Reservoir Capacity
3 Liter
Drinking Tube Length
94 cm / 37 in
Drinking Valve
Storm Push-Pull Valve
Adjusting Straps
Heavy Duty PP
Exterior Fabric
Cordura 1000
Cordura 500
Liner Fabric
Nylon 210
Nylon 420
Insulation
EVA foam
PE Foam
Dimensions (cm)
46 × 20 × 27 cm
Description
Tactical 20L assault backpack with a low profile SOURCE WLPS 3L hydration bladder, designed by military gear experts with easily accessible compartments to facilitate smart packing. This 20L backpack with MOLLE webbing , outside buckles and straps allow attachment of pouches, tools, accessories and gear for any mission. High quality materials ensure protection of the stored gear, and durability against tear and abrasion even from rough usage.
For a backpack that mirrors those of the US army assault backpacks, designed by ex-military soldiers, this 20L tactical backpack with hydration bladder will support you on all your outdoor adventures. Available in 3 colors: black, multicam and coyote, with our bestseller being the black tactical backpack, the SOURCE assault 20L will not let you down.
Backpack Compartments
18L main compartment.

Generous partitioned back compartment with zippered inside pocket and mesh pockets to store documents, pens, money, phone or a flashlight and to keep any small tools in place.

Insulated hydration compartment for the WLPS bladder with tube routing through left or right shoulder, drainage at the bottom, nylon elastic separation wall and sufficient flexible space to add a second bladder.

A flat zippered outside pocket holds a wallet, a phone, papers or any other essentials required available at all times.
Backpack Features
Contoured padded shoulder straps for high comfort.

Padded contoured back panel for comfort, support and ventilation.

3D mesh on back and shoulder straps for enhanced ventilation and heat transfer.

Independent Suspension System with PP reinforced back panel keeps pack stable on the move.

Adjustable hip belt for additional stability and weight distribution.

Flexible sternum strap.

MOLLE webbing

Side and bottom compression straps keep gear compact, stable and close to the center of gravity and allow attachment of mats or tarps.

Velcro straps to attach tags and name tags.

Zipper Pulls on all zippers for easy handling in the dark or when using gloves.

D-Loops on the shoulder straps for the attachment of items.

3 rows of MOLLE webbing on the back and sides of the backpack.
WLPS Low Profile Water Bladder
Includes SOURCE 3L WLPS low profile hydration bladder with tough 3 layer construction featuring Glass-like™; Taste-Free™ Grunge-Guard™ antimicrobial material.
Leak-proof Widepac opening.

Self-sealing SQC™ connecting the drinking tube to the bladder: simply disconnect the drinking tube when inserting/refilling the bladder.

Drinking valve connected with quick coupling, allows quick attachment of accessories like SOURCE UTA Rapid Refill Adaptor, Helix Valve or filters without spilling.

Self-cleaning, providing long lasting, fresh water for long periods of time.
Customer Reviews
Excellent backpack, great performance.
Exactly what I expected, excellent for 3-day backpacking. Highly recommended!
Related Products