5 Best Backpacks for Rucking
Rucking is a simple exercise that you can add to any workout routine, especially if you enjoy outdoor activities.
In this article, we're about to review the best backpacks for rucking, while guiding you through everything you need to know before choosing your ideal rucksack.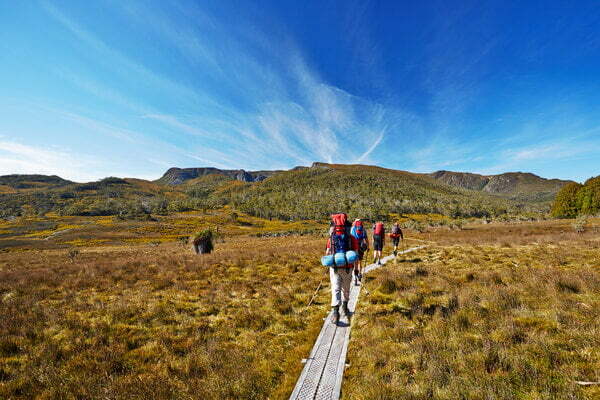 Why Having The Right Bag Is Important To Rucking?
Rucking – the outdoor physical activity of walking for long amounts of time wearing a weighted backpack. Rucking requires strength, endurance, and character. This activity Is great for the back and is far more effective than running at burning calories and building muscle.

Additionally, rucking is a great choice of physical activity for people who spend a lot of time sitting and need an efficient and time-savvy way to keep weight off and stay healthy.

It's also a great way to stay in shape for active service members and law enforcement. Unlike many sports that require reams of equipment or a specialized facility, the requirements for rucking are few: a good set of running sneakers or tactical boots, a water bladder to stay hydrated, and of course the piece of equipment that gave the discipline its name: the ruck, or tactical rucking backpack. Below we'll tell you how to choose the best-rucking pack for your needs.
Durability
A rucking pack should be built to withstand the wear and tear of long-term outdoor use. It's gotta be something you'd be ready and willing to roll around in the dirt with, as many rucking courses are through unpaved areas and can occur in all weather–rain, snow, etc. Good rucking packs are made with tough fabrics like Cordura and nylon and have strong zippers and buckles to keep everything in place.
Comfort
A rucking backpack needs to be comfortable for long-term rugged use. It needs to sit well, have enough support that it won't cause you back problems, and breathe well to avoid your back overheating and sweating while you run long distances. Mesh is often employed on the back portion of rucking backpacks to keep them breathable so your back doesn't become a haven for sweat and heat before the first mile is even run.
Function
Not all backpacks and rucksacks are made for rucking. The best rucking packs will have a dedicated spot for your hydration bladder and are built to distribute weight over your body to avoid stress in any one area.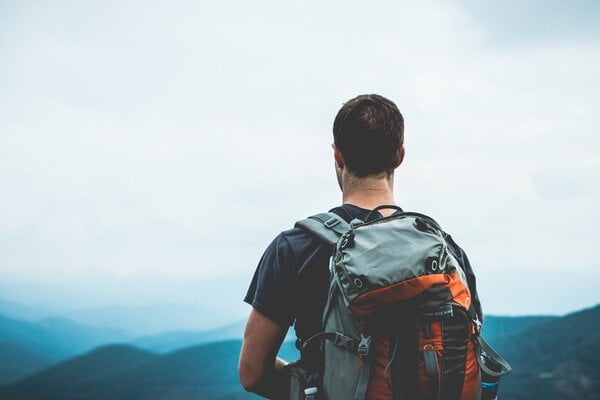 How to Start Rucking?
Before getting into more detail on rucking packs, it's important to give you a little bit of background on rucking so you know what circumstances you are choosing your rucking pack for. Below are the things you need to take into consideration that will decide your perfect pack.
Plan a Route
There are two ways to go about planning a route, but they both involve research. One, you can look around your area, consult local maps, and plan a route from scratch. Two, you can go online and see what routes ruckers from your area recommend. Odds are in your region there's already someone else who has fallen in love with rucking and knows the best places and more importantly, what to avoid. It's important to note that, real hazards such as heavy traffic, natural hazards, and dangerous trails aside, there is no such thing as a "bad trail," and the route is largely dictated by personal preference. Find what works for you and give it a trial to see if it matches your preferences and skill level.
Pick The Right Boots
The perfect boots are a mix of your personal preference and the footwear requirements for your chosen route. A ruck over the largely flat ground will not require the same footwear as a ruck that covers hills, mountains, or wet trails. For flatter, lower intensity rucks, a good pair of running shoes or low-cut tactical boots will do the trick. For mountains or wet trails, you want tougher tactical boots, mid-to high-cut with deeper treads that will support your ankles and provide better grip and support.
Hydration
In a ruck, hydration is critical. If you run out of water, you run the risk of dehydration, which can bring with it sunstroke, and other health concerns. For your ruck, you want to make sure you bring plenty of fresh, clean water to keep hydrated throughout the ruck. A good rucking backpack will either come with a built-in hydration bladder, or a pocket to integrate your own. If you're looking to customize your Hydration bladder choice, Source Tactical Gear sells incredible hydration bladders, created for militaries around the world, that are perfect for any ruck.  
Pick The Right Rucking Pack
As we stated previously, rucking is all about the ruck. Picking the right tactical backpack for you when you go rucking can make the difference between a successful ruck and a failure. Your rucking backpack should distribute the weight between your shoulders, back, and hips to prevent unnecessary stress and ultimately damage to your body. The pack should be hardy and good for all weather, and it should be built to hold your hydration solution or some with one built-in.
Best Backpacks For Rucking
Source Tactical Gear sells some of the best backpacks for rucking, and below we've detailed the pros and cons of each option as well as cost so you can make an informed decision: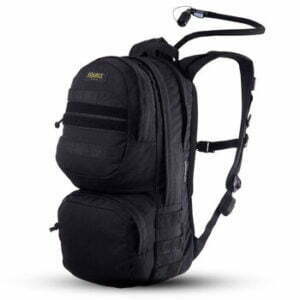 Commander 10L
The Commander 10L backpack is a great choice for rucking. It comes with a 9-liter main picket perfect for your weight weights and has a built-on 3-liter hydration bladder to get you through your entire ruck. The pack is built with Cordura fabric and lined with nylon, so it'll hold up to tough sessions and last you a long time. Contoured shoulder straps pivot and adapt to shoulder width and your chosen workout clothes and an adjustable sternum strap means you can secure the pack. It also comes with MOLLE so you can attach other necessary pouches or items.
The backpack is on the smaller side so it may not be big enough for your needs if you're planning a multi-day ruck, and doesn't come with as many support options as the larger packs on this list.
Current retail price: $253 – $261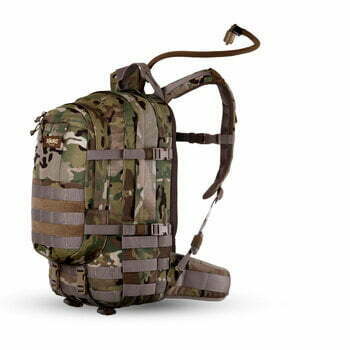 Assault 20L
The Assault 20L is the next step up in tactical backpacks for rucking. A great daypack, this one also comes with a built-in 3-liter hydration bladder, so you'll have no hydration worries. The main compartment is 18 liters so you can pack gear in addition to your weights. This pack also comes with MOLLE webbing so you can attach anything else you'll need securely to your pack. The Assault 20L is made out of the same strong materials as the Commander 10L to ensure all-weather use and long product life.
While Larger than the Commander 10L, this pack is also on the smaller side, so it also may not be big enough for a multi-day ruck and it too doesn't come with as many support options as the larger packs on this list.
Current retail price: $210 – $243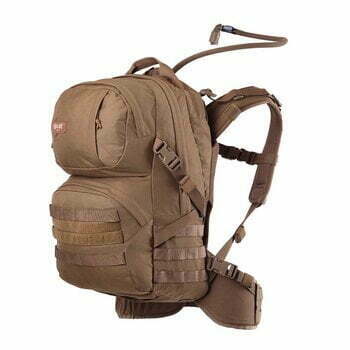 Patrol 35L
The Patrol 35L is the first in the selection of packs that are eligible for multi-day rucks. Its 24-liter main compartment can contain whatever you need it to in addition to added weights and the removable waist belt, a hip belt, and an aluminum back structure to support your back and redistribute weight off your shoulders. The blend of Cordura and mesh on the pack's exterior guarantees strength and breathability and this pack is also lined with nylon to keep everything secure. Like the packs above, this pack also comes with an included 3-liter hydration bladder and MOLLE webbing.
This pack is only necessary for hard-core rucks and not recommended for lighter routes, smaller weights, and shorter distances.
Current retail price: $276 – $365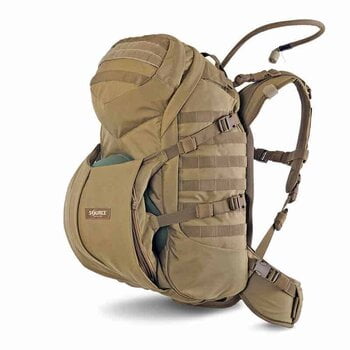 Double D 45L
24 liters of space not enough? The Double D backpack has got you covered with 38 liters of space in its main compartment, and the additional 7 liters distributed in its outer, accessible compartments. The Double D redefines support with its top stabilizers to keep the weight close to your back, and boomerang-shaped removable hip belt and T-shaped aluminum support allow the pack to contour to your back and fitness-wear of choice while providing optimum support. The backpack's lid is easily accessible without limiting the movement of your head. 3D mesh on the back and shoulder straps enhance ventilation and transfer heat, helping you stay cool and dry, making this pack an excellent choice for long-term, intense rucks. This pack also comes with an included 3-liter hydration bladder and MOLLE webbing.
This pack is great for longer rucks but is overkill for shorter-term rucks unless you're carrying a lot of weight or equipment for a group.
Current retail price: $321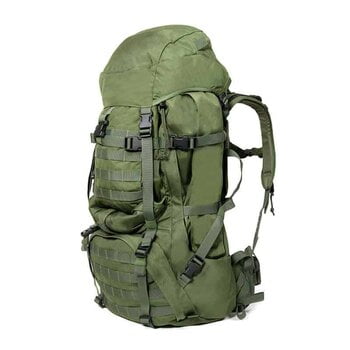 Pro 95L, Extra Large Tactical Backpack
For the hardcore ruckers who need to carry days of weights and equipment, we've got you covered with the Pro 95L backpack. The 70-liter main compartment will carry everything you need, and the compartment's interior is complete with carabiners, loops, and straps as well as a harness to keep items from bouncing and moving while you're out on the move. This pack is our most adjustable for comfort and safety, featuring a padded back panel with 6 adjustment levels, sliding on the internal aluminum frame to fit your heights and measurements. Additionally, the adjustable contoured waist belt is composed of padded segments for enhanced fit and the adjustable reinforced sternum strap prevents shoulder straps from digging into armpits and evens the load distribution.
This pack is only appropriate for advanced truckers and long-term or high-intensity rucks. It also doesn't come with an included hydration bladder, however, it is built for one, with two inner pouches and a top exit for the hydration tube.
Current retail price: $498
Sum Up
Rucking is an excellent form of fitness for hikers and runners looking to step up their game as well as active service members and military enthusiasts. Making sure you're prepared with the right equipment is critical for successfully getting into the sport and preventing injury long-term. With Source Tactical Gear's tactical backpacks and hydration bladders – created for the use of some of the world's best militaries and made available to you- you have guaranteed a successful ruck, no matter the terrain, distance, or challenge.