Understanding Small Tactical Backpacks In 2022
Small tactical backpacks are often overlooked. However, they are an excellent tool when used properly and investing in one will guarantee you a hardy pack that will last you and can be adapted to many parts of your life, whether you are a hiker, rucker, survivalist, or even an everyday employee. Below we have answered all your most commonly asked questions about small tactical backpacks, from what materials they're made out of to what they're best used for.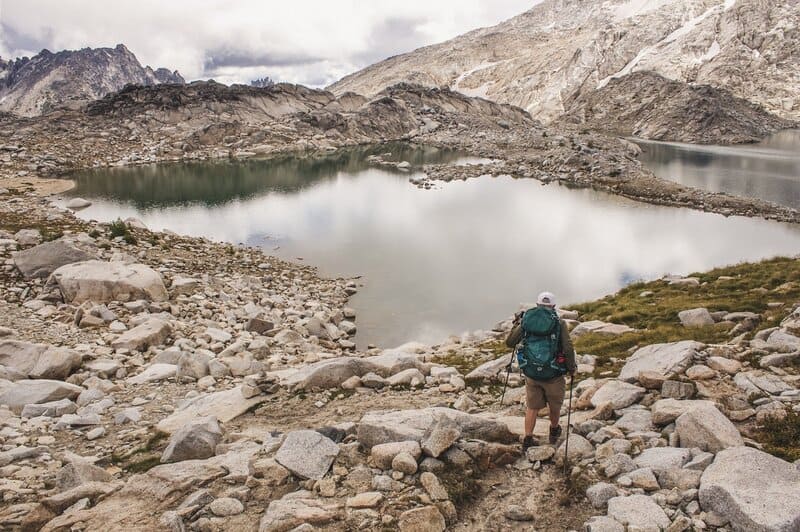 What Makes A Small Tactical Backpack Different From A Regular Backpack?
A small tactical backpack is different from your average rucksack or daypack because it is sturdier and built to last. It also has various compartments that allow you to organize your gear logically and built in MOLLE webbing so you can add extension packs as necessary. The largest compartment will often be around 10 liters, give or take, so you can put about three days of clothes or all the supplies necessary for a 24 hour bug-out bag easily.
Tactical backpacks also contain a vital extension pocket to add a hydration bladder. Good tactical backpacks will come with their own hydration bladders, but if your small tactical backpack has a pouch for the hydration bladder but does not include one, you can buy the best hydration bladders, ranging in size from 1-3 liters, at sourcetacticalgear.com. Source's hydration bladders are made for the military and are hardy and built to last, as well as incredibly easy to fill, and incredibly low maintenance: proprietary technology means you never get a buildup of bacteria in the reservoir itself or in the drinking tube, which keeps it clean and prevents it from developing that funky "water bottle left in the car" taste. A quick rinse is all the hydration bladder needs between uses. The size of the drinking bladder you buy will depend on two things: the intensity of your trip (1L is good for a few hours out and about, going up to 3L for intense, long hikes or rucks), as well as the storage capacity of your tactical backpack.
MOLLE webbing is an essential feature in all tactical backpacks, including the small ones. It allows you to attach additional pouches and attachments as necessary to customize your tactical backpack to the challenge ahead–whether that's overnight camping, rucking, etc. MOLLE attachments are diverse and you are just about guaranteed to find the attachment you need, whether it's a holster, first aid kit, extra storage, knife sheath or more. Make sure your tactical backpack has plentiful and strong MOLLE webbing that is intelligently laid out so you can use it to its full potential.
When Should I Use A Small Tactical Backpack?
Though attachments can extend its space, small tactical backpacks aren't recommended for use beyond a few days. For longer or more intense treks, we recommend using a large tactical backpack. Small tactical backpacks really shine in short rucks, overnight camping, intense one day urban treks, and a few days of light travel. It can also be used for students who have to carry a lot of gear around campus, or for anyone whose job requires them to carry a good deal of gear in an organized, waterproof fashion without risk of injuring their backs and shoulders on a daily basis.
What Materials Are Small Tactical Backpacks Made From?
Tactical Packs in general are made from sturdier materials than your average pack. And that isn't just in reference to the fabric–zippers, straps, MOLLE webbing, buckles, all will be made with hardier materials than your average day pack. This ensures not only that the tactical backpack is ready for whatever challenge is ahead but it also means your small tactical backpack will last far longer than the average pack as well.
The best fabrics for tactical backpacks include:
Nylon: Strong, comfortable, and waterproof
Cordura: A type of nylon that is lightweight and sturdier but less waterproof
Rip-stop fabric: A newer fabric rapidly gaining popularity for its incredible durability, but also more difficult to waterproof.
Most good tactical backpacks will use YKK zippers, some of the best in the world. Acetal buckles are popular since the plastic is incredibly strong and built to last.
What Is The Best Small Tactical Backpack:
What makes the best small tactical backpack for you relies largely on what you need it for as far as weight and capacity. In general, though, all good tactical backpacks will be made of the materials mentioned above, and the storage will be laid out practically so you can make the most out of it. Source Tactical Gear has one of the best small tactical backpacks out there, created for the military but excellent for civilian use as well.
Source's Commander 10L Backpack comes with a built-in 3L water bladder and is complete with rows of MOLLE webbing to secure any attachments or pouches you could require. The main compartment is perfect for large storage and packing clothes, and the two smaller pockets are good for additional supplies, food, first aid and more. The top pouch is an organizer for admin items and comes with a detachable keyring. Contoured shoulder straps and an adjustable sternum strap mean that you can carry this pack comfortably for long amounts of time, and the mesh back creates a layer of ventilation between you and the pack, ensuring a comfortable wear even during warm weather.
Small tactical backpacks are an excellent investment that will last you for many years. They are also incredibly versatile and can be adapted to whatever you need them for. For your everyday use, why run through backpacks every few months when you can purchase one that will get the job done, can be used in any weather, and will last you for years?