What Is MOLLE? Why All Quality Tactical Gear Has It
Anyone interested in or looking into putting together a solid set of tactical gear has heard of the term, but what is it and how was it created?
What is MOLLE?
MOLLE stands for Modular Lightweight Load-carrying Equipment, and it was created as an update to ALICE or All-Purpose Lightweight Individual Carrying Equipment in the 1990's. It's always been a priority in the military to have ways for soldiers to carry their gear around efficiently without compromising the integrity of the gear itself, or the soldier's ability to engage in combat while carrying it.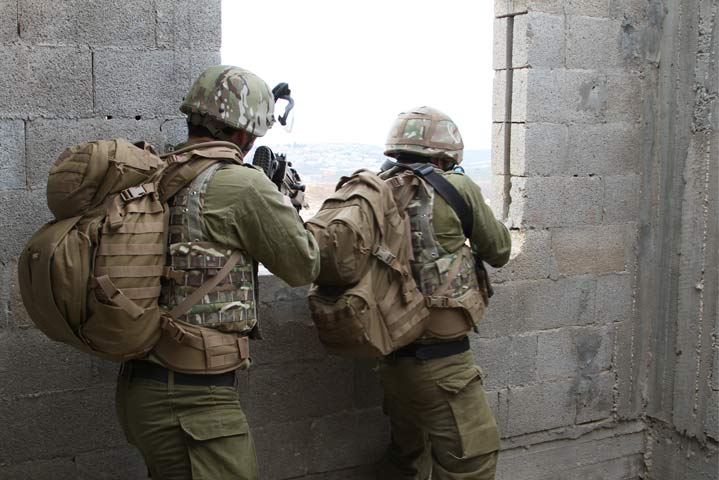 Back during the times of the American Civil War, this was accomplished using various straps and buckles which were primitive and didn't do the job remarkably well–they weren't particularly strong and prone to breakage, and the equipment being attached but not well secured led to three-fold problems:
The soldiers' various pieces of metal equipment would clank against each other, risking breakage
The noise of the clanking would alert the enemy of their approach
The swinging weight distribution would jeopardise the soldier's balance and cause back problems long-term.
ALICE, introduced in the 1970s and used up until the 1990s by the US military, was a vast improvement, revolutionizing the way a soldier organized his kit, separating combat gear from personal gear, as well as the system of distributing the weight across the shoulders, waist and hips. However, the straps still allowed items to swing and bounce which meant they could fail, sometimes at the worst possible times.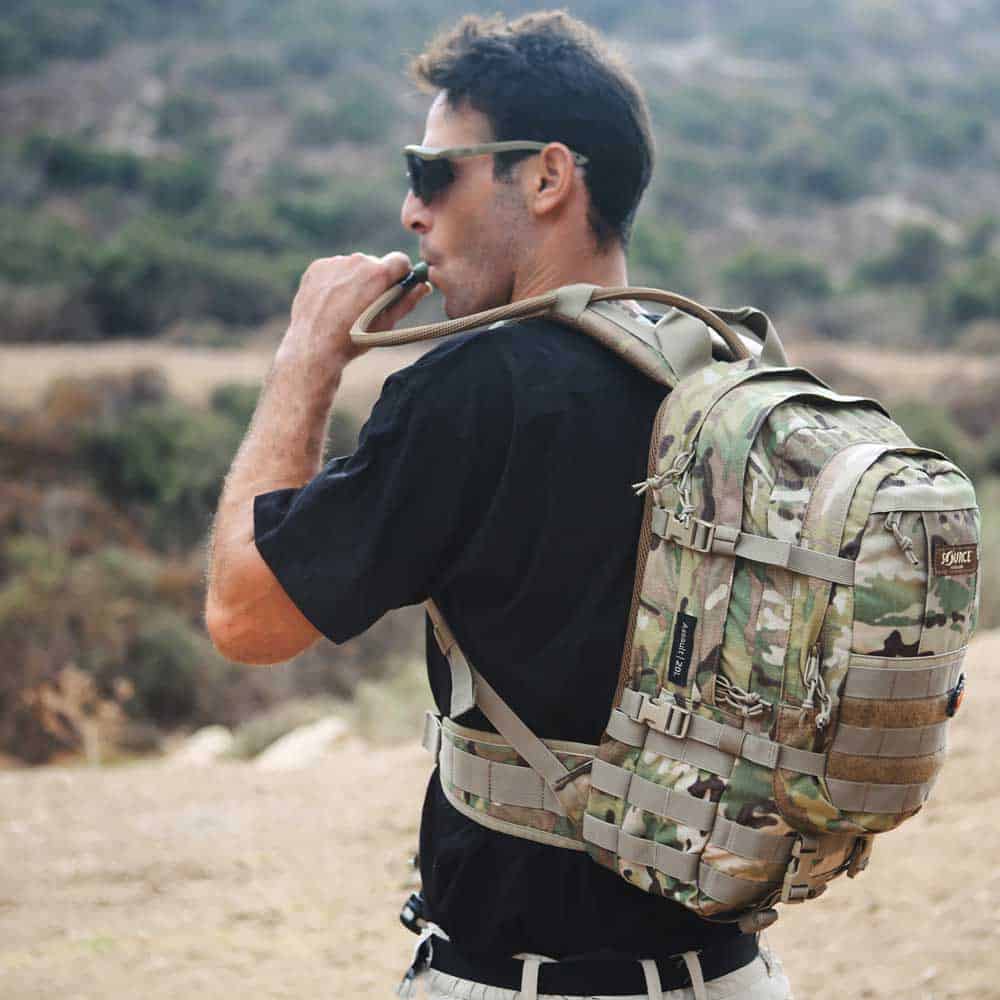 MOLLE solved that problem by innovating on how the gear could connect to each other.
How Does MOLLE Work?
Gear with MOLLE webbing (also known as PALS, or Pouch Attachment Ladder System) allows you to attach components to each other using a series of woven straps, creating an incredibly strong bond that doesn't bounce or jostle while in motion and therefore won't fail. Regulation MOLLE has at least two straps per attachment to ensure a stable bond.
MOLLE webbing is made out of nylon for strength and durability and the best tactical backpacks, including all Source Tactical backpacks, have the MOLLE system built in, allowing you to customize your ruck to your needs, whether that be military or bug-out bags, or more casual uses like long term hikes or airsoft.
A MOLLE backpack or vest will have a series of horizontal straps. Some MOLLE pack attachments are:
first aid kits
knife and gun holsters
Flashlights
magazine pouches
They are attached to the webbing by weaving the straps of each item into each other, creating a secure bond between your MOLLE pack or vest and the attachment. This guarantees your items will stay in reach at all times and will remain secure, staying in place and not jostling no matter your activity.
Who uses MOLLE?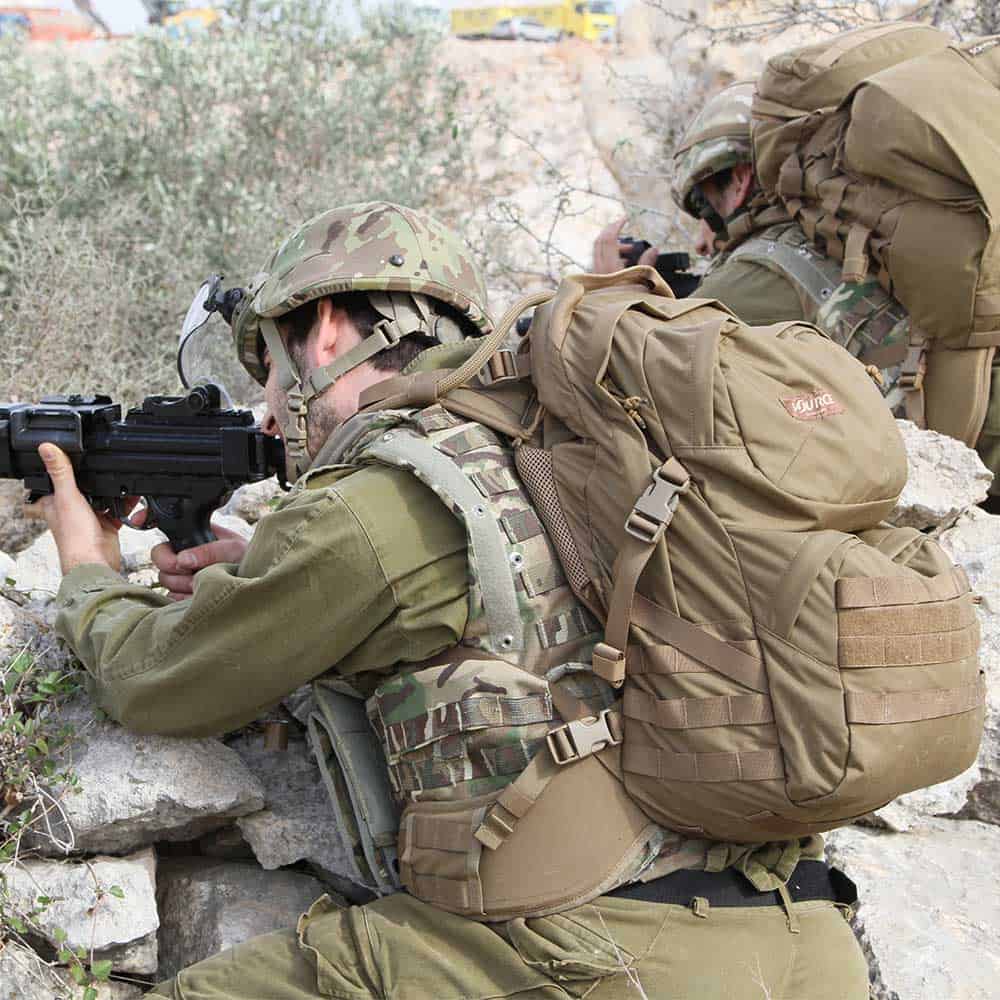 The MOLLE system was adopted almost as soon as it was invented by the US military, but its widespread use only happened after 9/11. Today, the best militaries in the world use MOLLE for carrying gear, including:
the US Military
the British Military
NATO
the IDF
But its uses go far beyond the military, especially today. Civilians of every stripe use MOLLE equipment, whether for military-like exercises like paintball or airsoft, or heavy-intensity jobs that require people to carry their equipment securely on them for long periods of time, like park rangers, construction workers, and miners.
MOLLE rucks are also extremely popular for trekking into the outdoors–multi-day camping trips, mountain climbing, and backpacking. In the years since its invention and subsequent explosive popularity, MOLLE attachments have been created in every size and for every use, adapting it to whatever the situation calls for.
To prepare MOLLE tactical gear for yourself, start by purchasing a MOLLE pack or vest, paying attention to the size and weight limits of your pack/vest to ensure it fits your needs.
Once you've purchased your pack, search out the MOLLE accessories and attachments best suited to the challenge ahead.
Once acquired, assemble your items and allocate where everything will go, paying extra attention to weight requirements and how accessible you want certain pieces of gear to be.
Once you've mocked it out, begin attaching the MOLLE accessories. We recommend emptying out all pouches and the pack itself before attaching to ensure an even, secure bond. When weaving, make sure you weave the straps together in full rows, instead of fully securing each strap one at a time–this can make the process maddeningly difficult.
Lastly, between each row, make sure to tighten the straps to ensure you have enough slack to completely secure your attachment to the MOLLE vest/pack.
Once you've assembled all your gear, test it to see that the weight is distributed well, and adjust as necessary if it isn't. Take a moment to ensure that everything you want in hand's reach is actually in hand's reach.
So what are you waiting for? Shop Source Tactical Gear's selection of tactical backpacks with built-in MOLLE webbing–among other key features, and treat yourself to a Source Tactical hydration reservoir complete with MOLLE pouch while you're at it. Assemble your gear and then get out there! Guaranteed you'll be equipped with the best of them no matter what you've set out to do.