So you're planning your next getaway. Scaling Mount Rainier in Washington, perhaps? Finding your way along the Mist Trail of Yosemite? Exploring the Canyonlands in Utah? Or maybe, traversing the Devil's Ridge? However it is that you're planning to put your limits to the test, you should know better than anyone that preparation is key for a successful trek.
From navigation tools and keeping yourself warm, to lighting and emergency gear, we know that a simple trip to your local camping store usually just won't cut it. What you need is tactical gear that was built with durability in mind and used in extreme conditions by professionals across the world.
We've put together a list of important details to look out for when gearing up to blaze the next trail.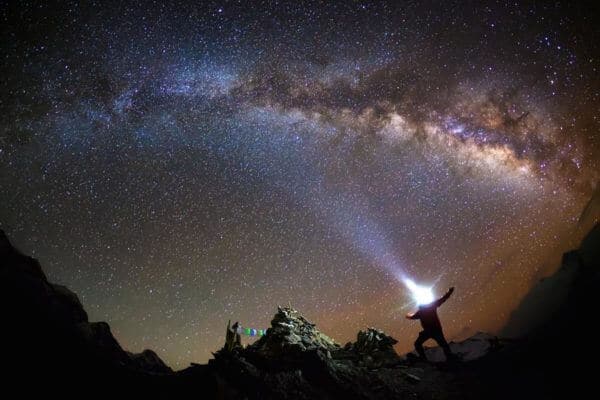 Lighting
Whether your plan involves hiking past daylight or camping overnight, it's always a good idea to have some extra sources of light to help you out. Having a tactical flashlight/torch can be extremely handy. As far as lumens go (the measure of light emitted), while most smaller flashlights will have around 100, we recommend to aim for 250-300. That should give you a good kick of light in any situation.
If you want to take your lighting game to the next level and have some packing space to spare, why not bring a lantern? Especially if you are planning on camping, lanterns can be an extremely convenient form of lighting to have around your camp. For lanterns, lumen levels of above 500 should be able to suitably light your area.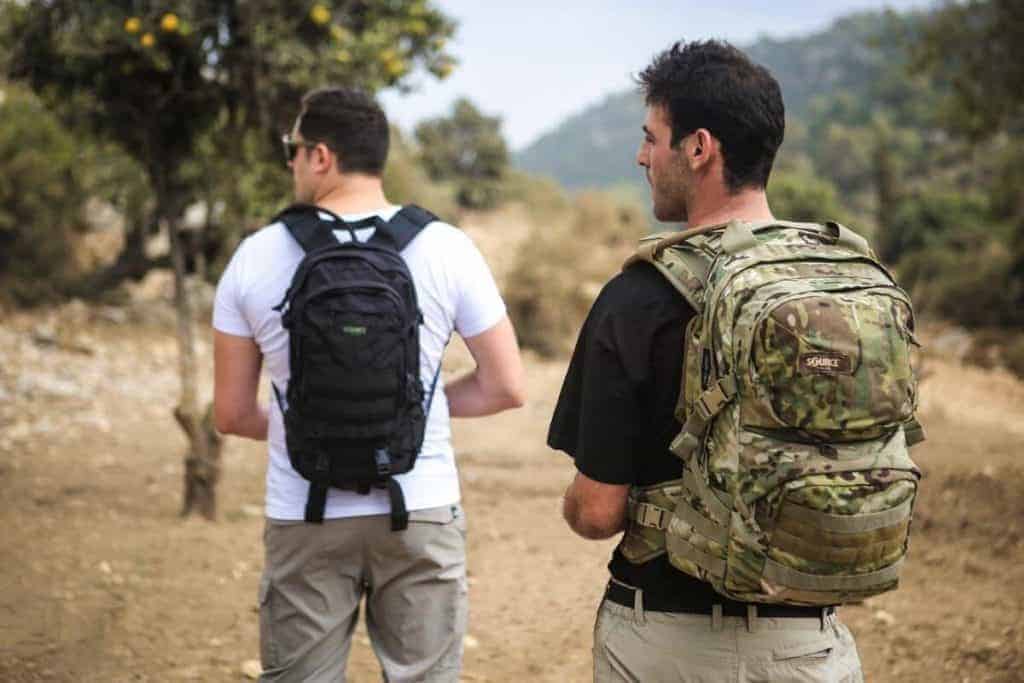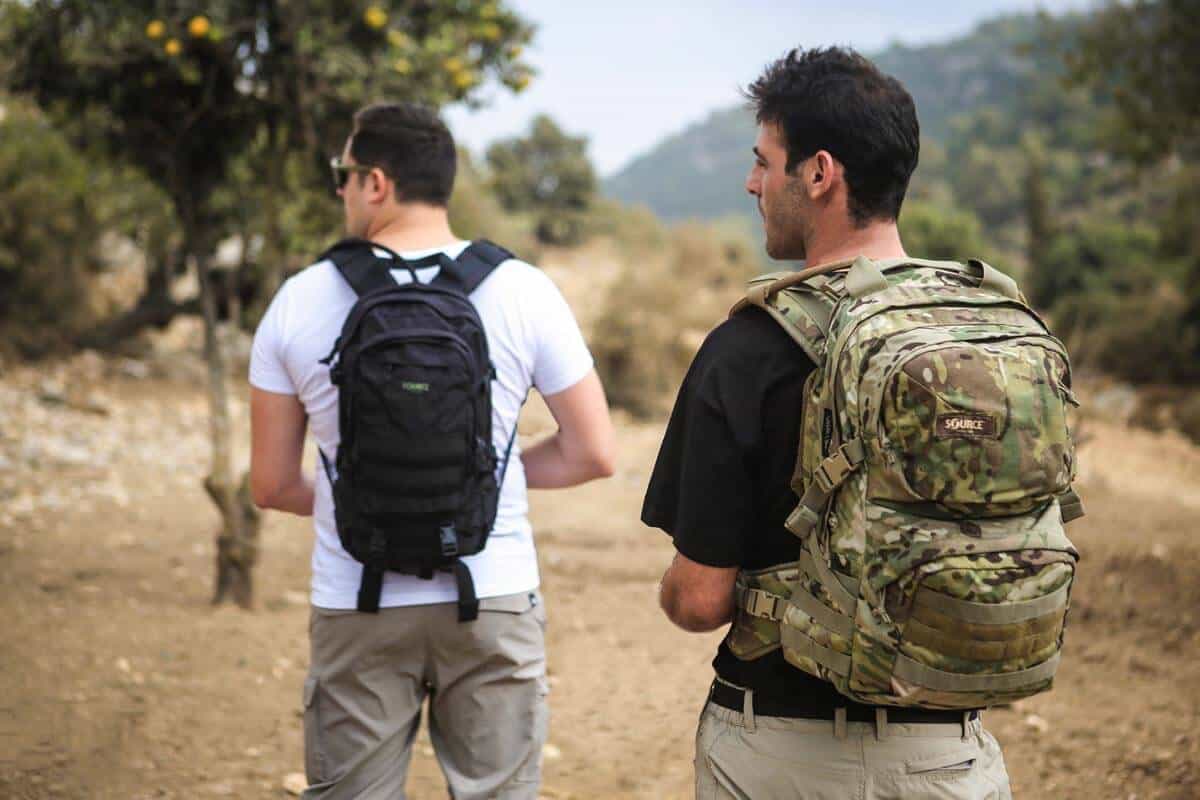 Backpack
Whether your plan is to devour a day-trip or spend longer venturing through nature, you'll most likely be taking a backpack with you. You know by now, though, that not just any backpack will do. You need a tactical backpack that will reduce your chances of suffering from an injury while providing a more comfortable journey. For this, weight distribution is key. Backpacks with correct weight distribution technology will help take stress off your back and disperse it across your shoulders and hip.
Back injuries will definitely keep you at home or incapacitate you en route, so it's wise to equip yourself with gear that will keep you going.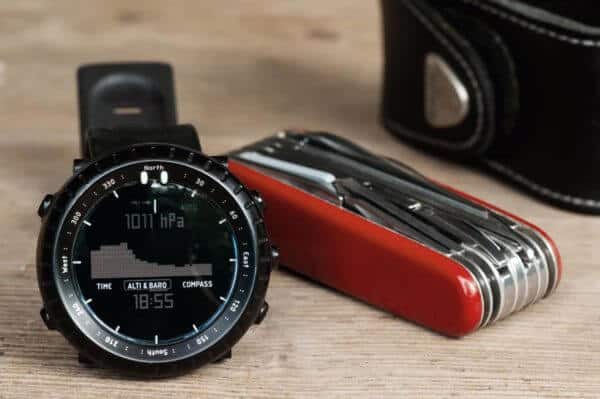 Navigation
While some hikes may have clear routes/markers to follow, others might just be an open exploration of nature. Either way, it is a good idea to have a navigation aide.
Those who want to challenge themselves might be satisfied with just a map of the area, or possibly a compass to help with orientation. If the environment you are heading into is particularly tough, you may even want to bring a GPS device. Unlike the GPS we use on our phone that require mobile service, you should make sure your device is based on satellite communication technologies so that you can navigate any terrain.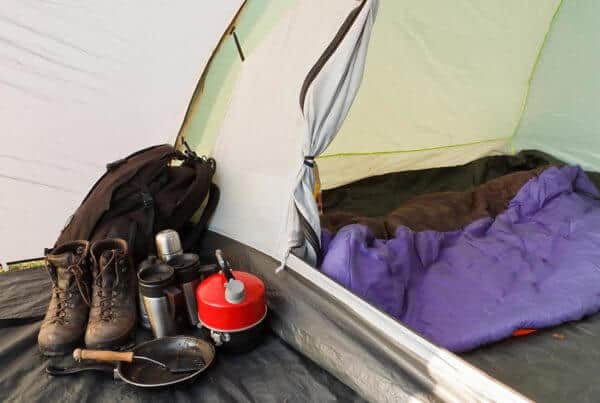 Stay Warm
The cold can be exhausting if not outright debilitating. Whether you're in extreme cold conditions or staying somewhere that experiences a temperature drop overnight, having some extra padding can come in handy.
Sleeping well on these excursions is key, and that's why it is important to match your sleeping bag to your expected conditions. A sleeping bag crafted for -20 degree conditions might be too hot to sleep in if your night is expected to drop to 0 degrees. Apart from that, making sure the sleeping bag is both water resistant and made with a thermal interior is also something important to look out for. Speaking of thermals, bringing thermal clothes is another great idea for your trek. Keep in mind that even in hotter climates the temperature can sink drastically at night-time.
Lastly, while not completely essential, getting hold of heating packs can be an added form of luxury on your trip. They come in a variety of shapes and sizes and can usually be inserted into your gloves, clothing, or sleeping bag, to keep you extra toasty.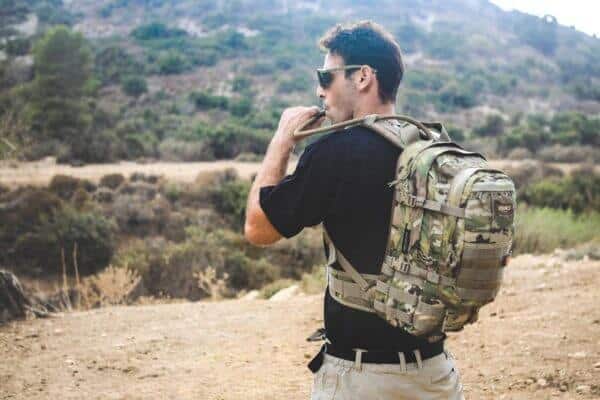 Hydration
One of the best ways to keep yourself hydrated are tactical hydration packs/bladders. They are an easy and comfortable way of carrying water with you throughout your trek without the need to lug around heavy bottles. The great thing about them is that one filling of a suitable bladder will usually be enough for the day, saving you the hassle of refilling. If you want to make your trip a bit more comfortable, get a hydration pack that uses taste-free technology to avoid that plastic flavour that comes with most tubes.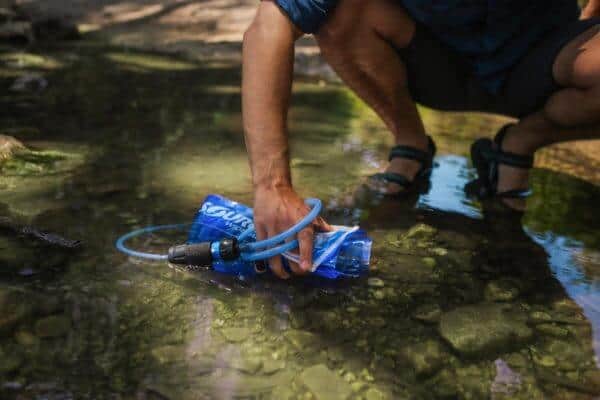 Another useful item to have is a water filtration aide. These compact filtration systems will enable you to drink from natural water sources you encounter en route, without carrying excessive amounts of water with you. Also, they do not require the use of any additional tablets/chemicals!
Emergency Gear
No matter how seasoned an adventurer you are, there are some things that are vital to have in case you find yourself in a pinch. A first aid kit is the obvious first step, but it's also important to make sure it includes useful items. Wound coverings such as gauze padding and bandages are important, as are antiseptic creams/liquids (iodine, Neosporin, etc.). Lastly, including a small pair of scissors can be useful in many different situations.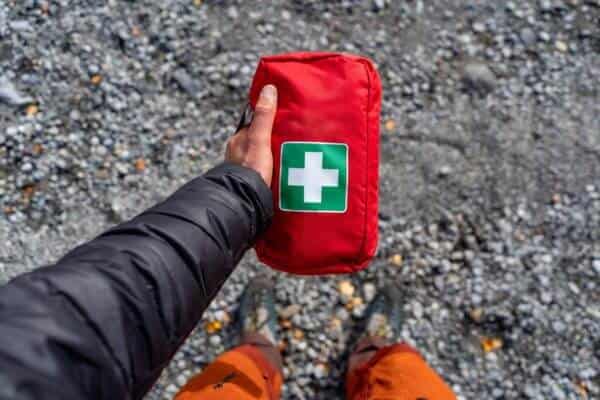 Another useful emergency tool is a satcom beacon. At the touch of a button, these beacons can send out distress signals to the nearest emergency responders, alerting them that you're in trouble. This little device is extremely convenient to carry with you and can make an enormous difference if you find yourself in a problematic situation.
For even the most rugged adventurers
No matter how many mountains you have scaled, valleys you have trudged through, or storms you have weathered, it's always a good idea to take a critical look at your gear. Making sure you have the right backpack, hydration and emergency gear, lighting equipment, etc., can upgrade your hiking experience—not only making your experience more enjoyable, but also allowing you to push yourself further and take on bigger and tougher challenges.
Last year 'Living Survival' presented a feature about our Patrol 35L Pack. In the meantime, the channel's audience has grown to almost 50,000 subscribers – and we're proud to share that our Double D 45L pack is the channel's recommended Winter Bug Out Bag.
Living Survival features survival, prepping, outdoors, bushcraft and gear reviews in its channel on Youtube. Today it's followed by almost 50,000 viewers all over the world. This week, take a look as Ben presents our Double D 45L 3 Day Pack as his Winter Bug Out Bag.
Quote: "An excellent choice for a bug out bag in the warmer or cooler months. High quality 500D Cordura, webbing and buckles throughout, very comfortable frame, shoulder straps and hip belt make this a winner."
Details on Double D and online order: Double D 45L Pack on SourceTacticalGear.com
He finished the Sahara Ultra Marathon and covered around 80 marathons in 66 days on the Apalachian Trail. After that it took him three years to fully recover and rebuild strength. Now Carlos is ready for the 1,000 km Israel National Trail – again.
"Every time I promise my family it's the last one," tells us Carlos Goldberg when we meet him days before he's starting his next last one, the 1,000 km Israel National Trail. He already covered the trail north-to-south in 2007 and still holds the record of 12 days. This time he's running home: From Eilat in the South to the end of the trail close to his family's house at Israel's northern border. He should make it right in time for his 60th birthday-party. By coincidence, the Israeli Society for the Protection of Nature, the organization responsible for the Israel National Trail, celebrates its 60th anniversary this year as well. Many good reasons to celebrate, but first it's sweat and pain for Carlos, anxious days of waiting for his family.
In the 80s Goldberg played major domestic tennis tournaments. Not that tennis is a very 'social' sport, but when he discovered the solitude of running, he was hooked. He ran marathons for some years but realized he was not in it to race the others in the field. Ever since, he's been running alone. He's not fighting competition, but fighting for every single nearly impossible next step. "It was 66 victories in a row," he says about his 66 days Appalachian Trail adventure.
He runs without a support team. Nobody's waiting for him at the end of the day. He has no pre-set milestones. For his INT Run he's planning to stay on trail for the full distance, not changing clothes – and not showering, as he confirms. He's carrying a SOURCE Double D Pack with minimal equipment: A mat for the short nights and daytime-naps. A sleeping bag with a cover. One extra shirt. One extra pair of tights. A little stove to heat up instant-food he's carrying. Some gels to fuel up on energy. Two SOURCE Durabag Hydration Systems for water-supply. He's packing one pair of extra socks. "But for the last days," he says, "I can't change socks, because the fabric gets stuck in my open wounds." Running a minimum of 16 hours a day – "on trail I'm either sleeping or moving" – he saves himself every gram of extra weight. Still, the pack will be around 13 kg.
The biggest pouch in his pack holds his medical supply. As a trained paramedic he's his own nurse, pharmacist and surgeon on the trail. The shoes he's wearing are 2 sizes too big to accommodate the swellings and bandages he'll need during his 15 day run. Constant bleeding and nails falling off are just some of the details he provides. "I'm not showing my feet to anybody," he says.
Why he does it? Carlos is not the type to come forward with anything mystical or sprititual: "Others collect stamps. Everybody has something. For me it's running. To excel at this." During the long talk we have with him, the only time he says "I'm worried" is when he talks about his sons insisting to come and meet him in the desert with their Jeep. He's worried his sons will get lost or something.
He calls the INT a "hostile" trail after talking about rattlesnakes, hallucinations and a drop off a 10 meter boulder on his Appalachian Trail adventure. He definitely kept a sense of respect. The last weeks before the start he has been exercising 8, 9 days without a day of rest, 20 to 25 km a day, the heavy pack on his back – on the treadmill in his gym. He hasn't run without his pack for months. "It's all about getting the body used to the load", he says.
He runs without a watch and without a GPS to show him the way. His approach is in many ways different from Richard Bowles' INT Run that we supported and covered here exactly a year ago. The Australian based Adventure Runner Richard Bowles did take Carlos' 12 days record as a benchmark – but he approached the trail South To North, just like Carlos now. "It's much harder to run south to north," Carlos says. He is not after his own North-to-South record time of 12 days. His goal this time: to do it in 15 days. And he has this deadline: His 60th birthday party at home.
We'll cover his run from March 26 in the SOURCE Outdoor Blog and on our Facebook Page.
And the winner is … Our products usually don't compete with shavers, radios and grills. Just the more reason for us to be proud that the jury of the Australian Design Award awarded the new SOURCE iVis Hydration Pack with the AustralianGood Design Award in Commercial and Industrial Design.
The iVis is a high visibility Hydration backpack incorporating the WXP low-profile, wide mouth water bladder low-profile, wide mouth water bladder with a flexible hose. It's the ideal partner to take on the road, when all you need is water and a small essentials pocket. The Firefly will make sure you're seen in any weather condition, and will keep you hydrated. The tucked away straps and hydration tube help you maneuver around without getting caught.
High visibility and all advantages of SOURCE Hydration Systems
The WXP low-profile bladder features all the advantages of SOURCE Hydration Systems: tough 3 layer construction with Glass-like™ PE liner, it's Taste-Free™ and Grunge-Guard™ antimicrobial, it has a leak-proof slider with wide opening, external fill port, self-sealing QMT™ with push button convenience and a built in shut off mechanism which allows our Universal Tube Adaptor (UTA™) or valves to be disconnected without spilling.
Now in the running for Australian International Design Award
We are very happy that the jurors decided to award the iVis Firefly with the Good Design Award in Commercial and Industrial Design. The iVis Firefly is now in the running for the Australian International Design Award (official website). We recommend, the jurors will take our Firefly for a spin outdoors! A big round of applause for our product designers!
More: iVis Firefly product page
We are proud to introduce our new Double D «3 day pack»! Jon, active duty US Marine Corps infantry officer, was one of the first people outside of SOURCE involved in testing and improving the prototype. And he did some serious testing: taking the pack over 130 Miles by foot – heavy to fully loaded with about everything you could possibly need. See what he has to say! And then go ahead and take the new Double D on a mission yourself.
"SOURCE provided a prototype of this new planned 45L offering in the fall of 2011 and asked for test and evaluation input. I used that prototype to hike the 26.2 mile Bataan Death March Memorial marathon in the 'heavy' category.
About a year later, a production version arrived and I continued to conduct T&E on the concept. This review provides observations gleaned from both packs which are structurally almost identical.
I've written my observations from the perspective of a guy who has rucked Med/Lrg ALICE, MOLLE, ILBE, and have messed around with (but not rucked) FILBE. I also own an ATS RAID and Karrimor Sabre 45. I'm 6'2″, 205 lbs, and wear a size 44L coat.
Double D Design
The Double D's pockets at the bottom of the sides are perfect for stabilizing longer items that you want to secure with the beavertail's compression straps. They have the capacity to hold up to (4) 60mm or (2) 81mm rounds in their fibers, as well as secure the bottom of an extra hydration carrier, rifle buttstock, etc.
The pack was excellent at stabilizing any load I put in it, and that contributes to less fatigue and energy consumption on the move. Most of this stability came from the detachable waist belt, with the rest coming from the well-contoured shoulder straps.
The basic orientation of the pack seems more alpine styled, and that allows the carried weight to ride closer and higher on the body. The pack is also well-built, but not over-built, which can create a weight penalty for little gain.
The load lifters allow adjustment on the move and also minimize fatigue. The sensible interior organization provides a means to secure a hydration bladder, radio or other bulky object, without unnecessary or excessive straps and material.
Double D Advantages
The beavertail concept is smart and functional. During the Bataan march, I carried four water bottles in the pockets and was able to extract them on the move.
This component is where SOURCE's conceptual designs start to shine. I've secured a lot of odd-shaped items to the outside of the pack, from a rolled up bivvy sack, air mattresses, a helmet, ammo can, etc.
The 3 liter pockets are perfect to stash warming layers, components of MREs, water bottles, extra magazines, you name it. The waist belt has the perfect contour to avoid interface issues with armor. Having just read this, understand that if you wear a warbelt, you might have some issues in that department depending on the thickness of the belt and what you have attached to it. It's always a game of compromises; get it to work with armor and your 2nd line and you'll have drama with the 1st line, and vice-versa.
This situation helps make some of the case for a minimized gunbelt if you can expect to run all three (pack, armor, and 1st line belt) frequently.
Double D Comfort
The PALS sewn in along the bottom of the pack could be stitched more towards the outside edge, so large items that are lashed down do not interfere with the wearer's legs.
Although the pack can't be blamed for the laws of physics that afflict the majority of comparable packs over armor, the shoulder straps dug in to my armpits when I put a full load of about 50 lbs. in it and wore it over an Eagle plate carrier with front and back SAPIs. A Mystery Ranch strap-cinch solved the problem and the pack rode very comfortably.
There were no comfort issues when worn without armor.
Double D Durability
I've run the prototype and production versions of the Double D across 134 miles (yes, that's not a typo) of ruck marching, to include 20 miles while wearing a 1st Gen issued Eagle plate carrier with front and back ESAPIs.
Some of it was during my workup to the Bataan Death March and the event itself. I've carried a variety of loadouts, from bags of rice, dumbbells wrapped in sleeping bags, and a complete 72-hr gear list (minus six stripped MREs).
Weights averaged between 40 and 50 lbs, and Meni Keinan (head of military design) told me that it's designed to hold up to 55lbs.
All straps and stitches have held up fine, despite the deliberate beating I put on the packs during T&E.
Double D Bottom Line
This is a very good pack with capacity for carrying a 72-hr tactical load across a broad climate range, including mission-essential equipment such as small arms ammunition, demolitions (e.g. M18 Claymore) C2 or leader tools, or biometric equipment.
It appears to have the basic organization, capacity, and stability to carry a sniper's ancillary equipment and sustainment load.
It would also serve a suitable role for certain hunters, outdoor enthusiasts, and folks with a need for preparedness and resources that are staged and ready."
Thanks to Jon for his thorough testing and feedback! Please note: His views are not an official endorsement of SOURCE products, nor are they any affiliation with the Marine Corps. For all the technical specs of the pack: Visit the Double D product page in our online-store.