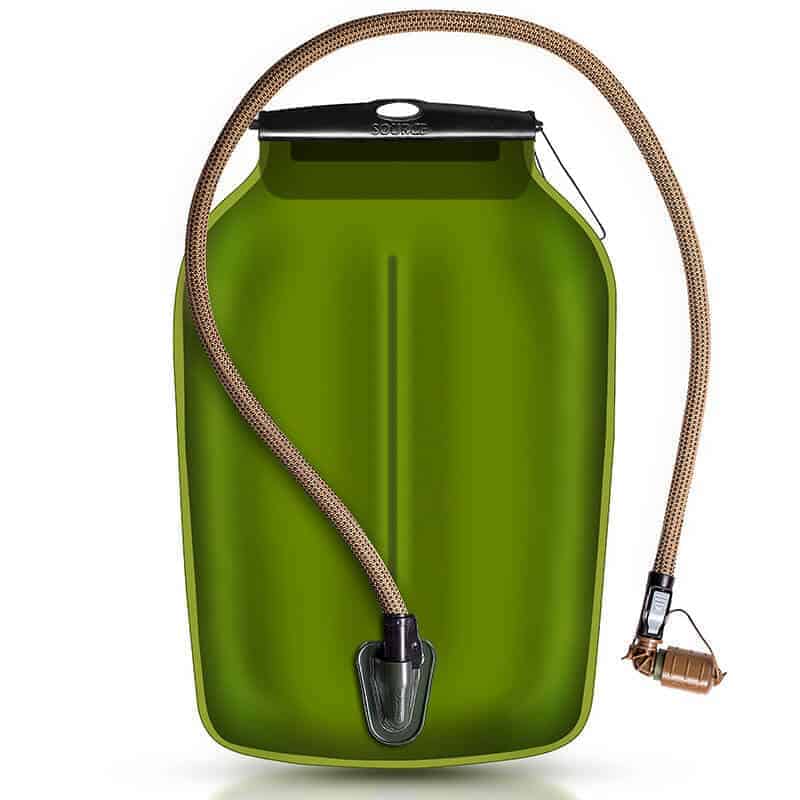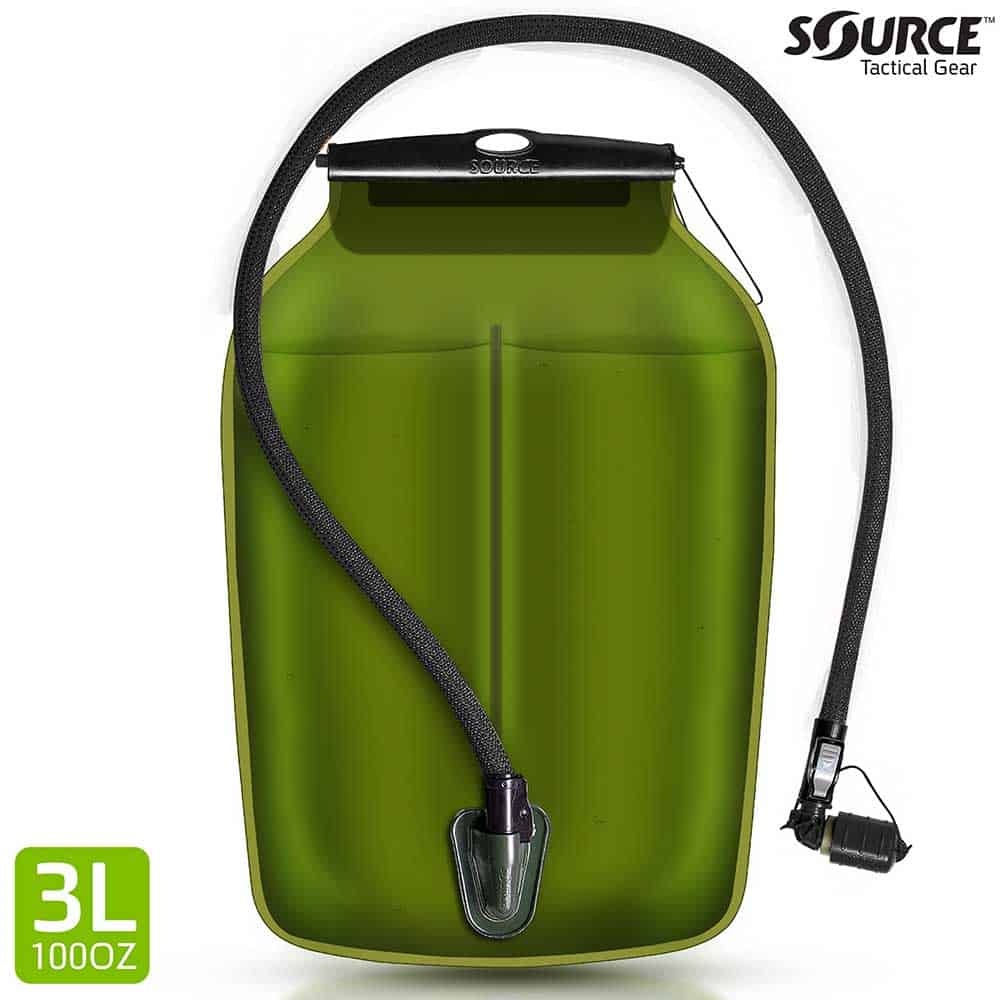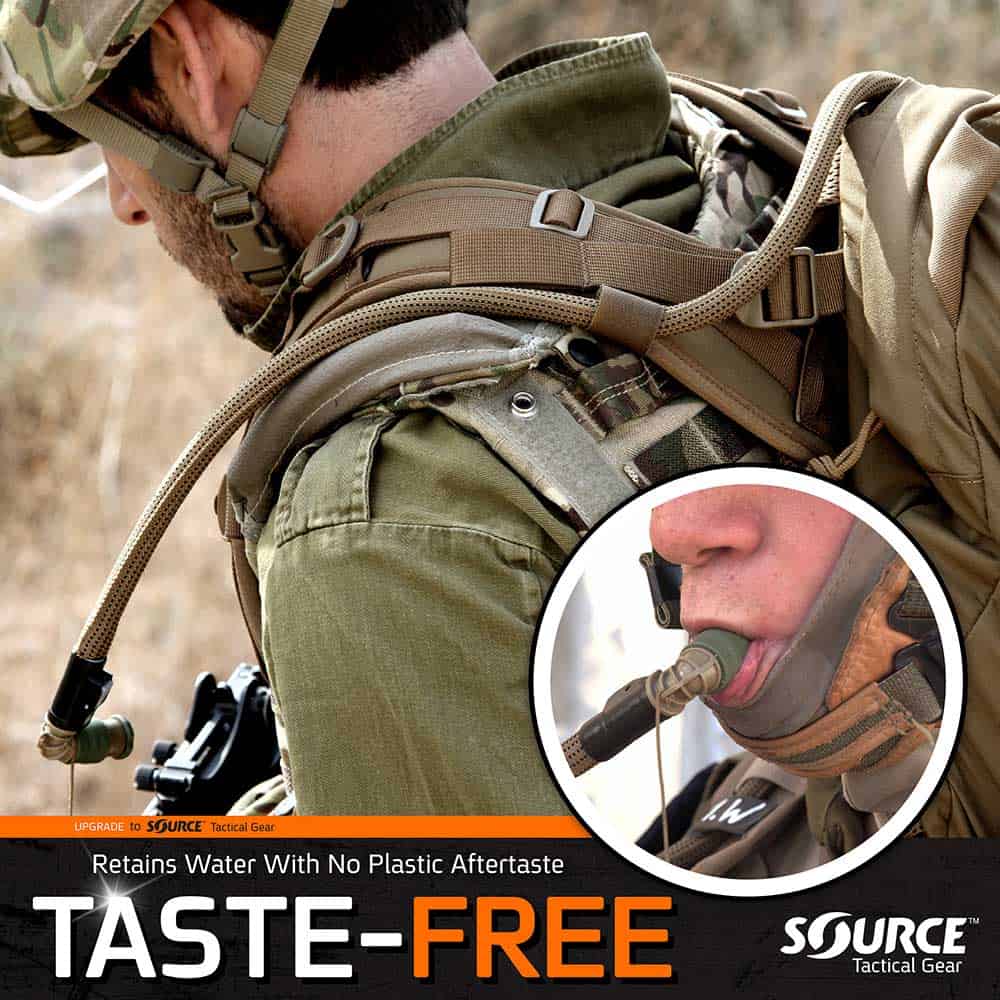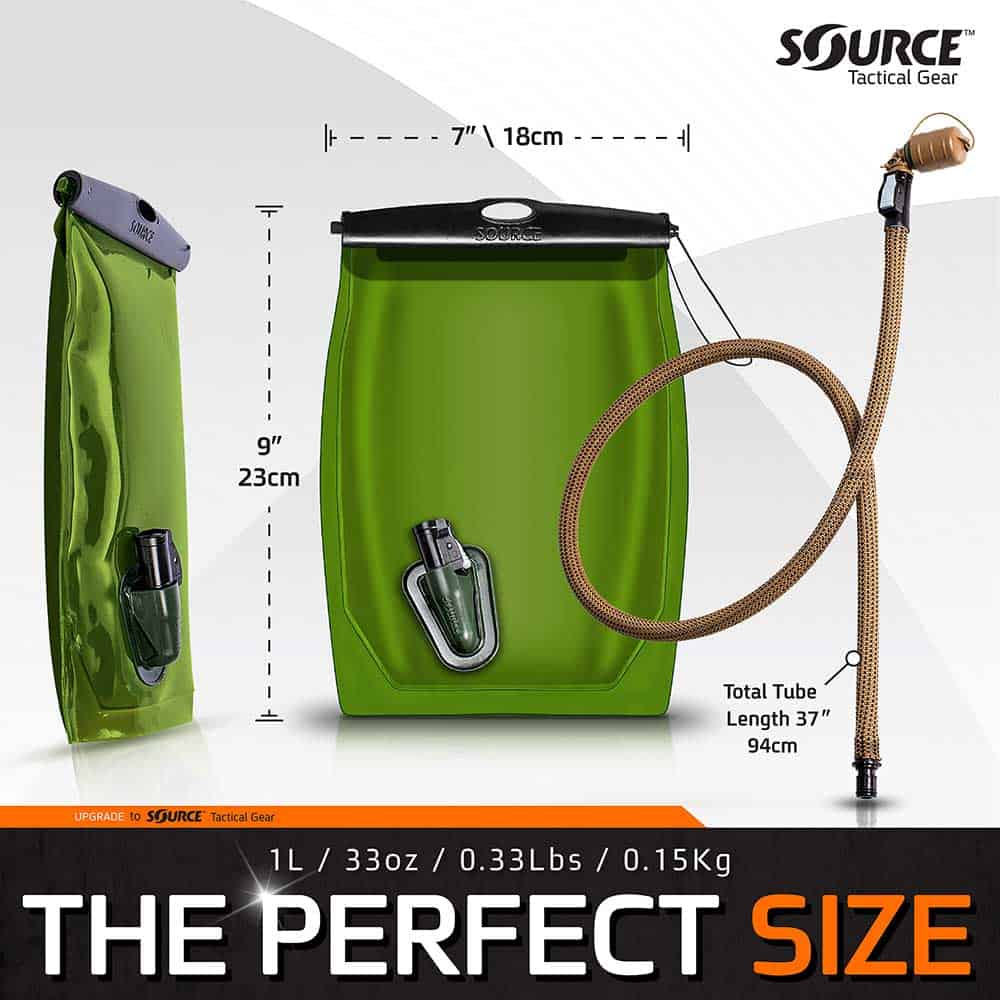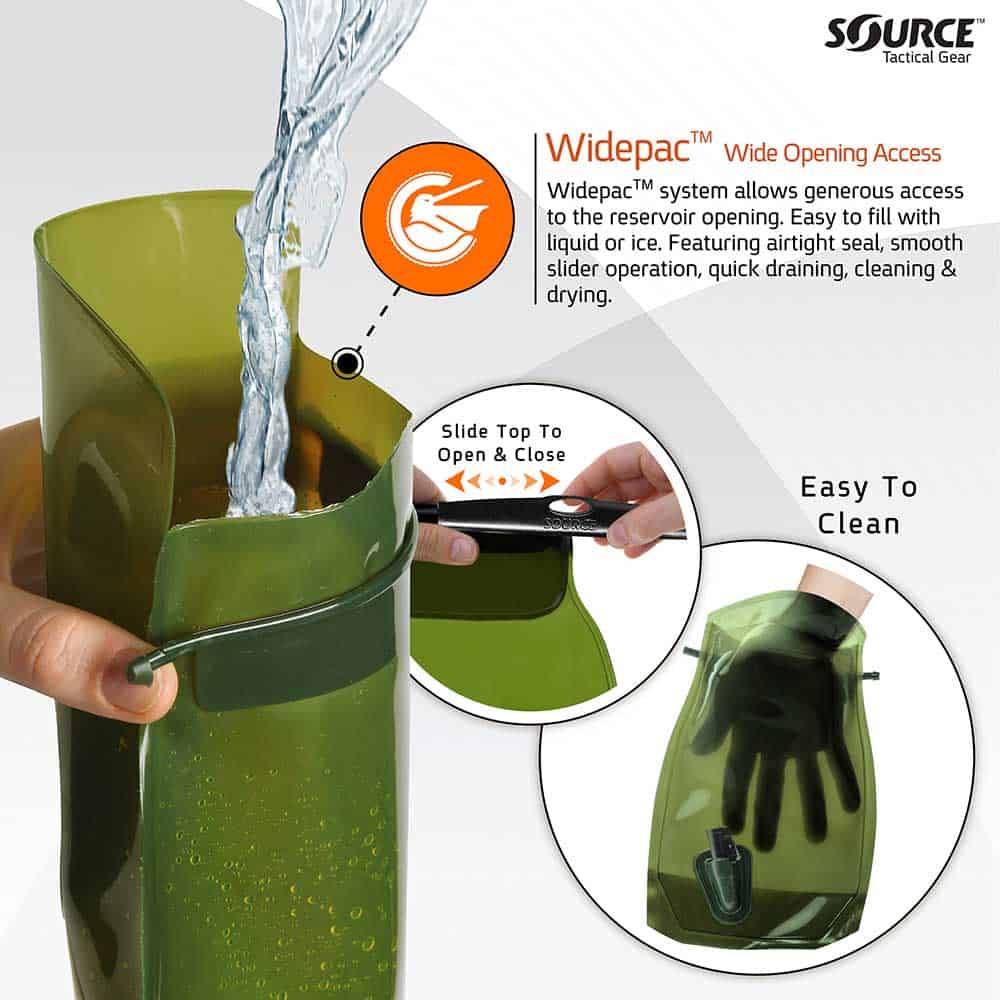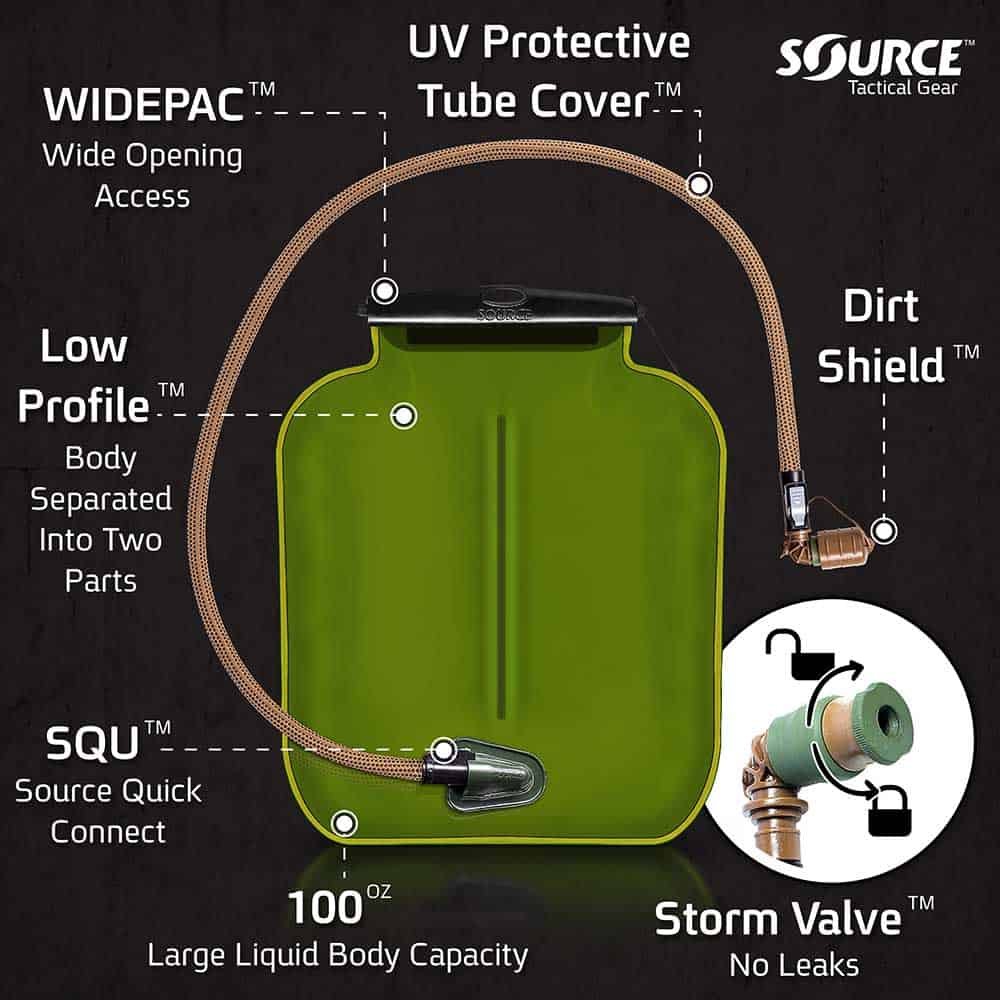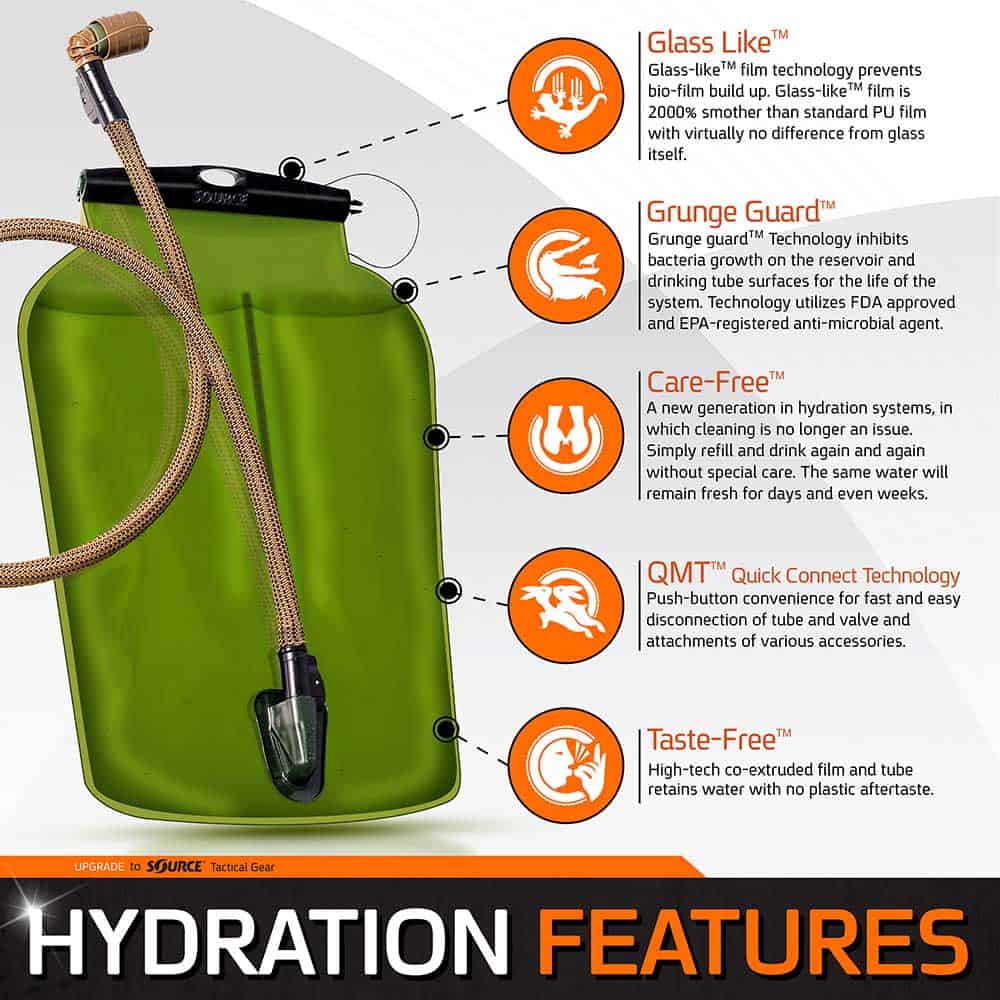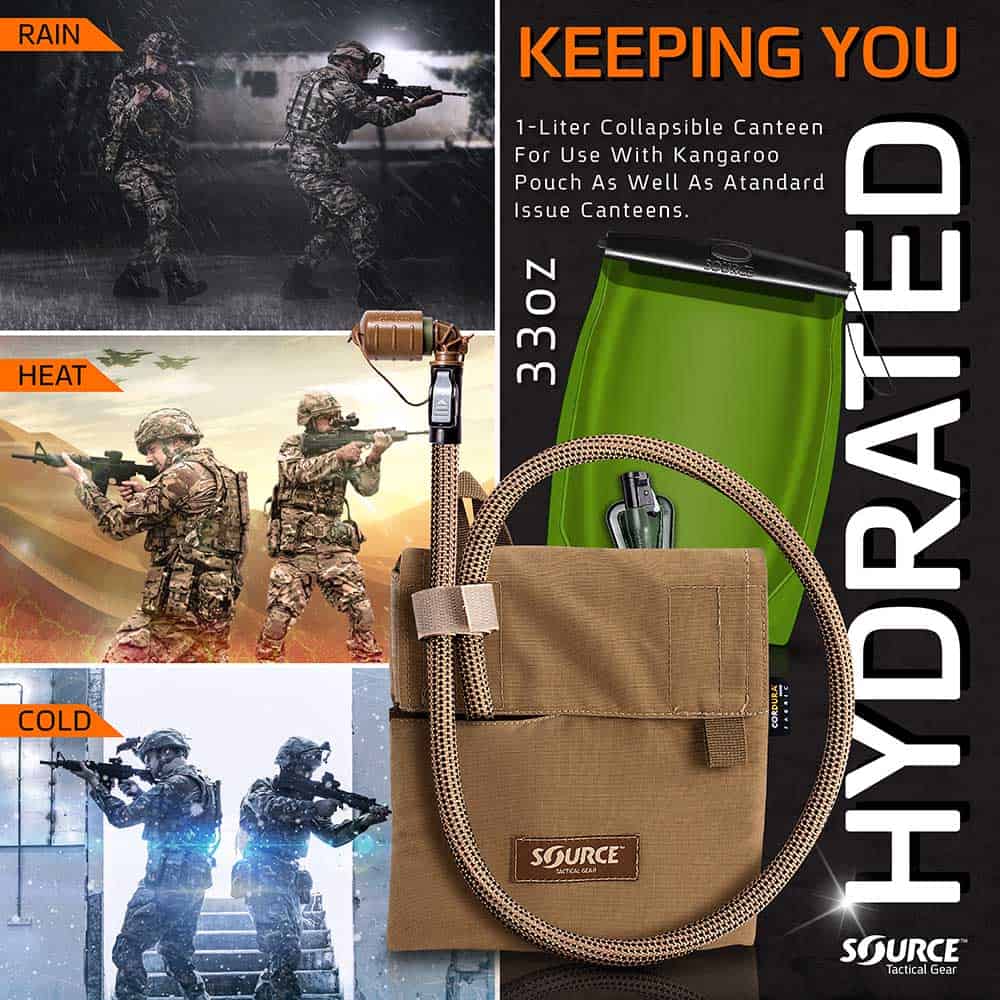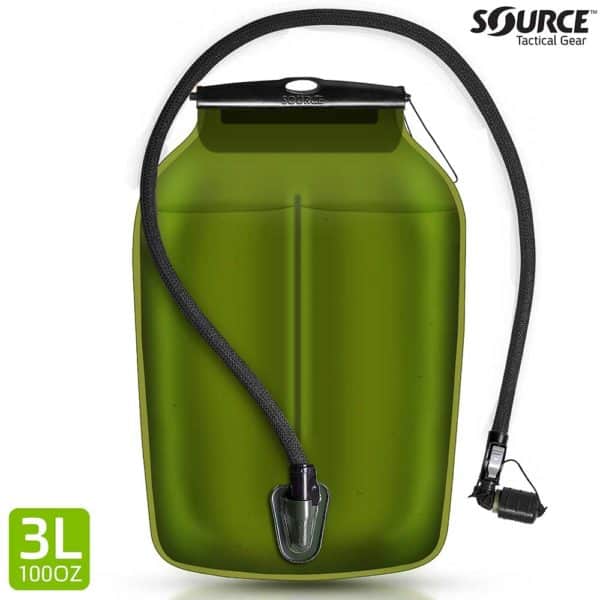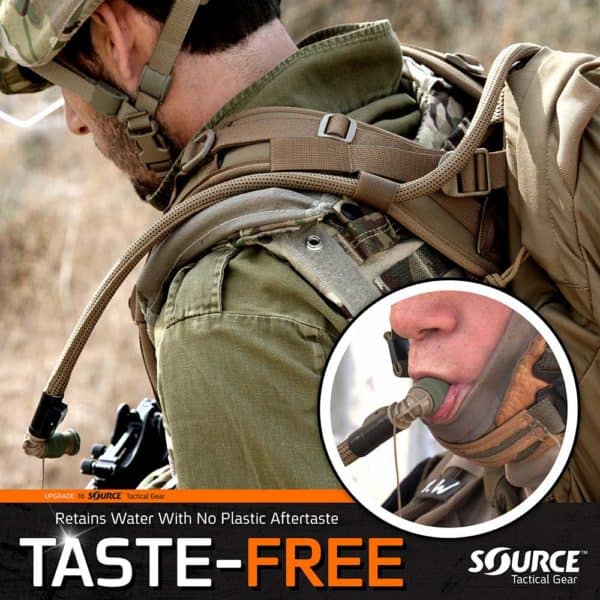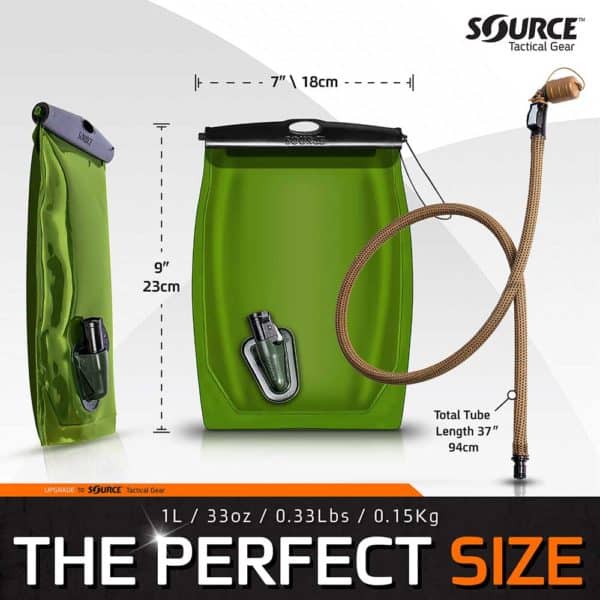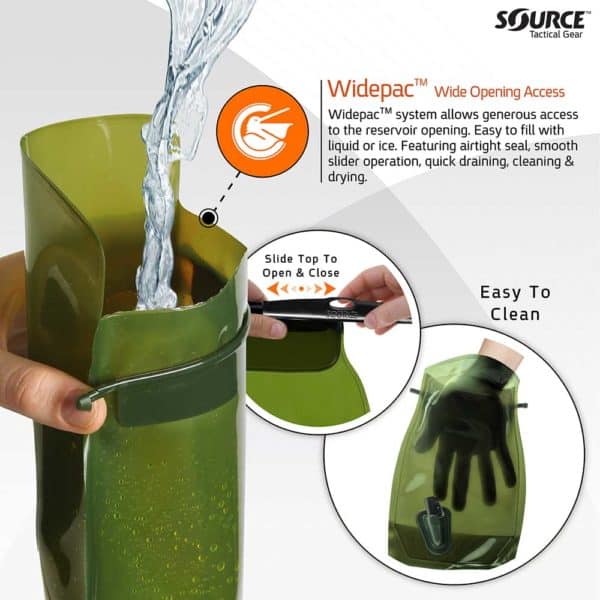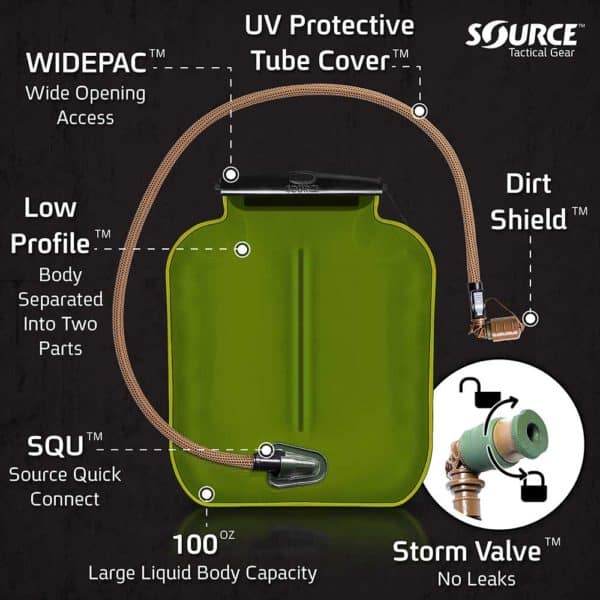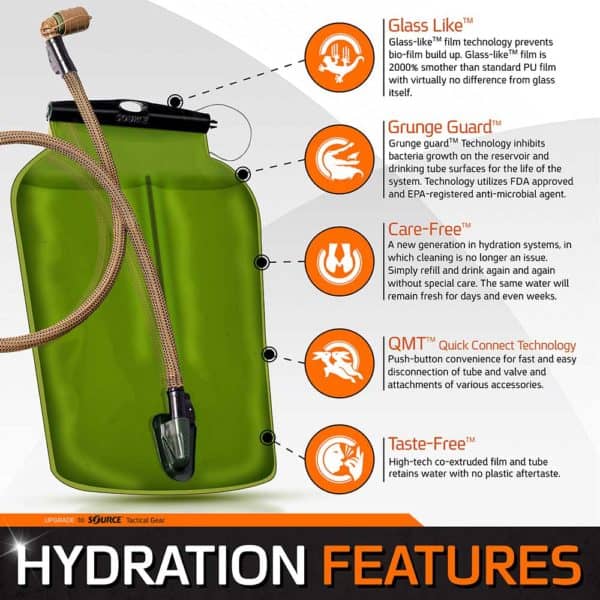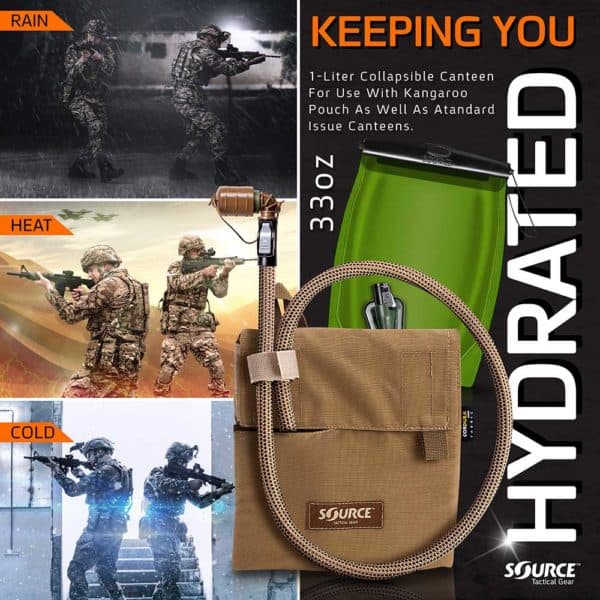 WLPS | Low Profile
Hydration Bladder |
3L (100 oz.)
Low Profile 3L water bladder compatible with hydration pouches, vests and backpacks. Low profile design with baffle-wall reduces the profile and depth of the carrier.
Information
Reservoir Capacity
3 Liter
Bladder Design
Low Profile Bladder
Widepac Opening
Drinking Tube Length
94 cm / 37 in
Hydration Extras
Dirt Shield
Tube Cover
Drinking Valve
Storm Push-Pull Valve
Color
Black
Coyote
Foliage
Dimensions (cm)
36 × 25 × 6.7 cm
Description
The WLPS tactical bladder is designed for low profile hydration carriers like vest-compatible MOLLE pouches and packs (such as our Razor Low Profile Hyration Pouch and Rider Low Profile Hydration Pack).
The Widepac wide opening is ideal for filling, ice-insertion, emptying and drying the bladder. The SOURCE technology and materials make this bladder unique in its low maintenance properties: Fill and just refill – water stays fresh for days and weeks in our bladders.
Hydration Bladder Features
Low Profile: Baffle wall keeps the bladder low profile and the weight spreads evenly. From full to empty – no bulging at any time.
Shipped with our high-flow Storm valve with no-bite push-pull operation. Compatible with our Helix Bite Valve (sold separately).
Dirt shield valve cover to protect mouthpiece from dirt is included.
Quick connector with auto-seal mechanism allows quick and easy removal of tube and valve with no leaking even under pressure. Allows also attachment of accessories like our UTA Quick Refill Adaptor, water filters and more.
Cool Weave Cover Tube: Insulates and blocks UV-light; water stays cool and inhibits bacteria growth.
Widepac Closure: Patented slide closure for easy draining and cleaning; airtight seal.
SOURCE Hydration Technology & Materials
Taste-Free System: Co-extruded PE film retains pure liquid taste without plastic flavor; BPA and phthalate free.
Glass-Like Film with Grunge-Guard Technology: Inhibits bacteria growth, and makes the bladder virtually zero maintenance.
Care-Free: cleaning by simply rinsing the system and hanging it open until dry (if used with water).
Widepac Closure: Patented slide closure for easy draining and cleaning; airtight seal.
Related Products