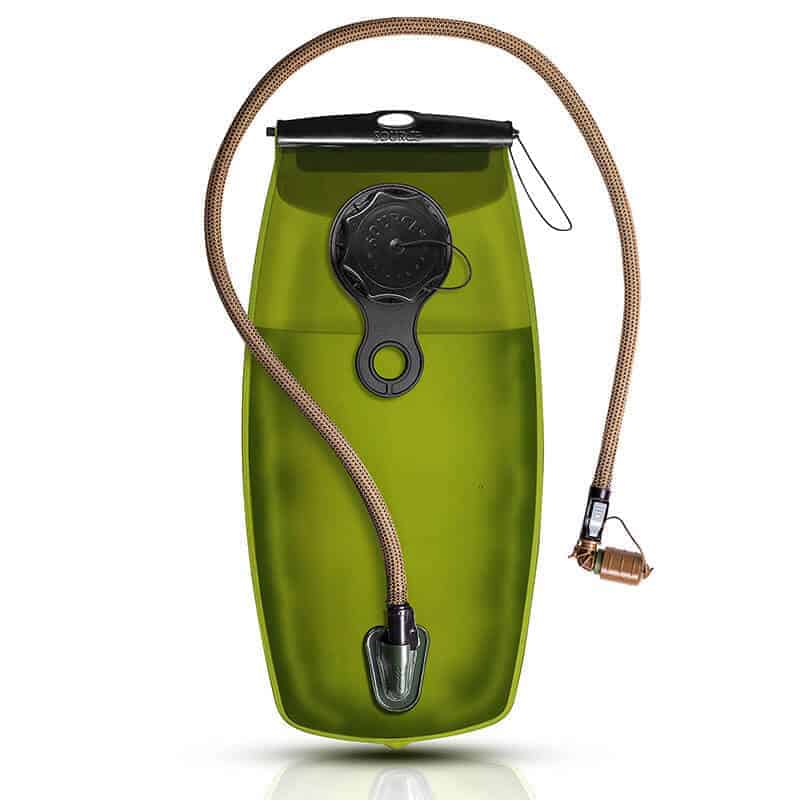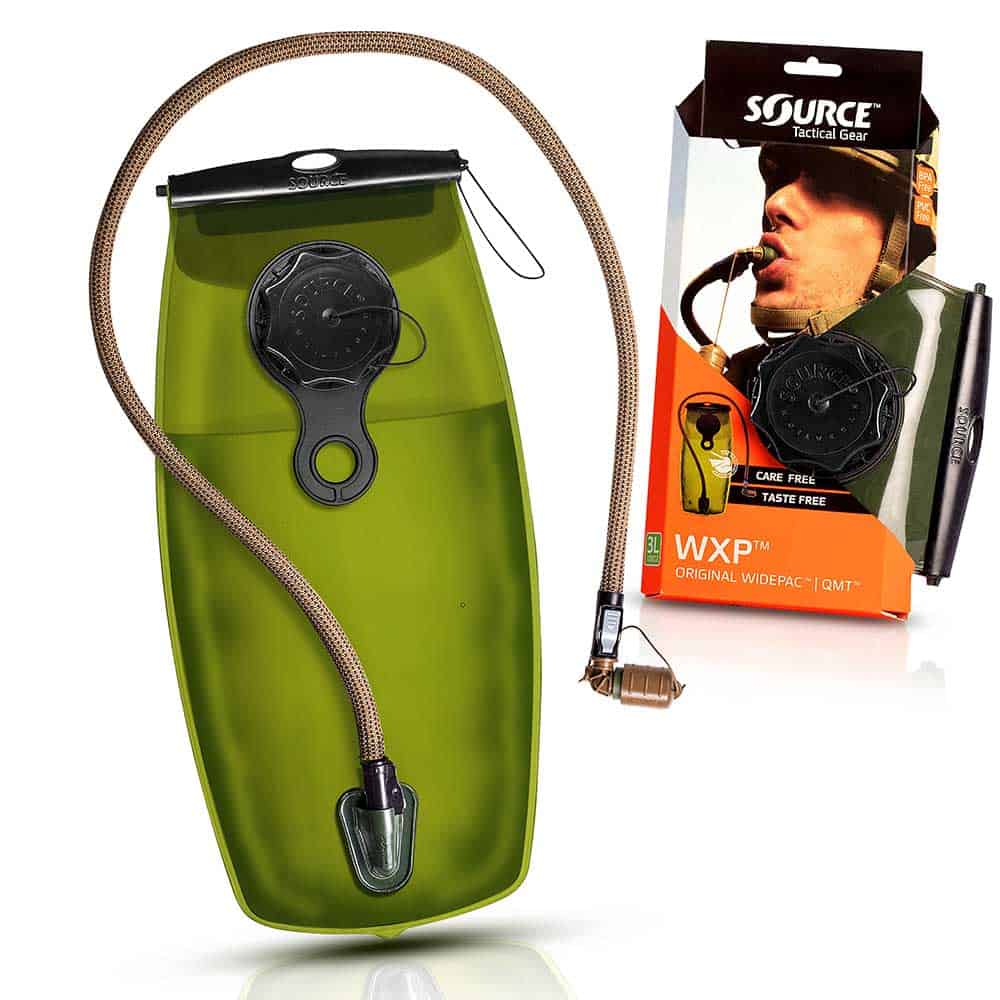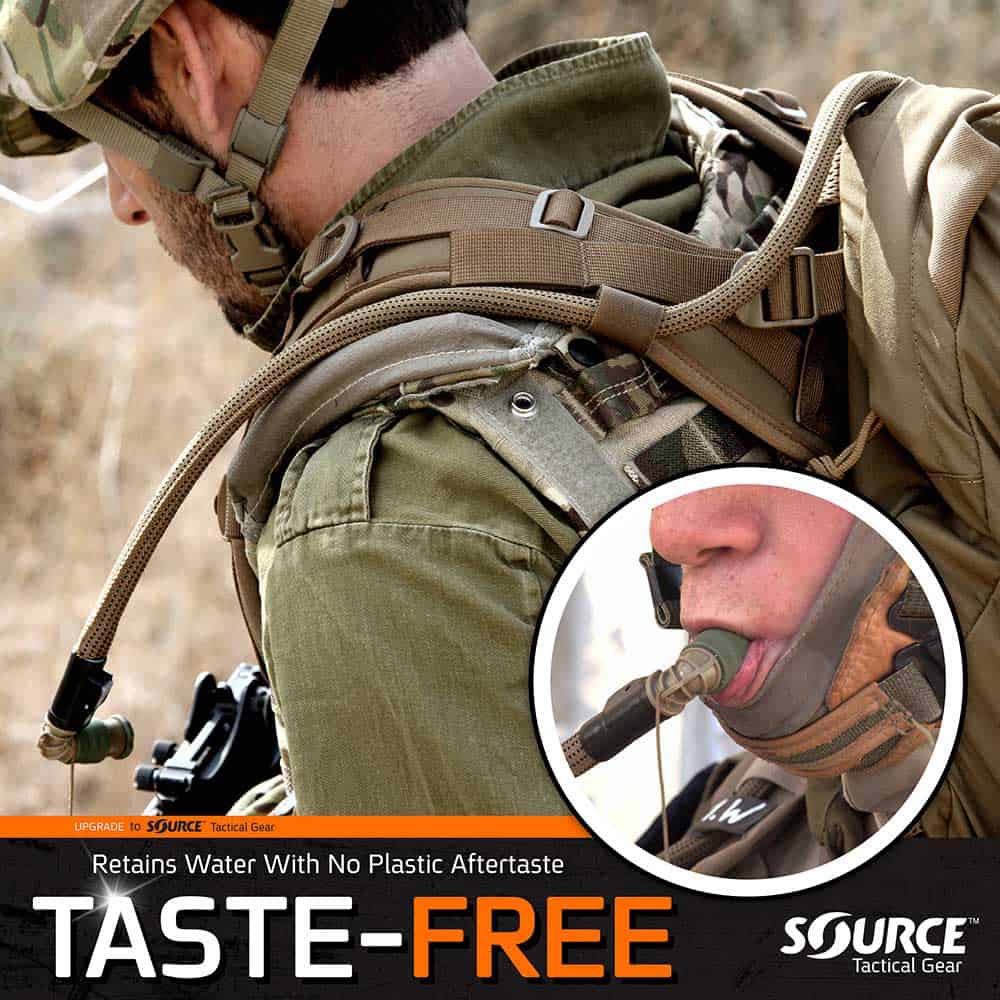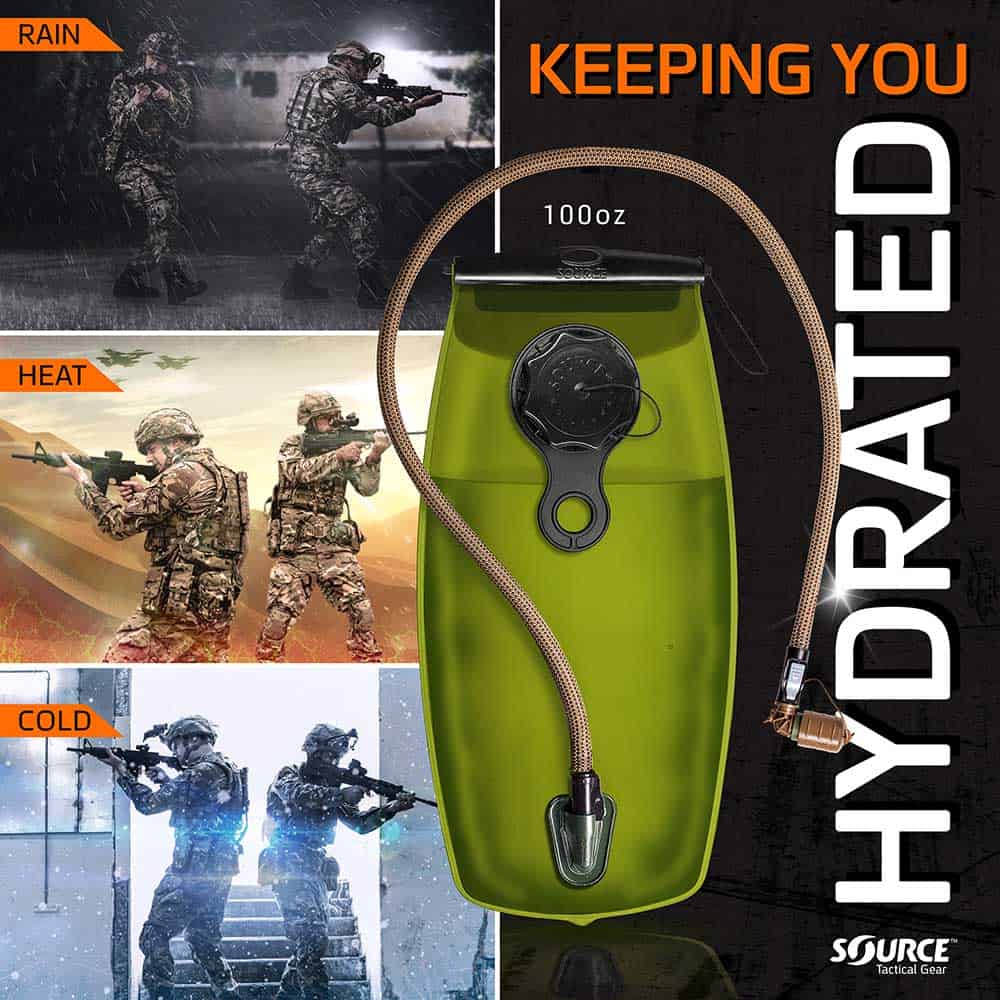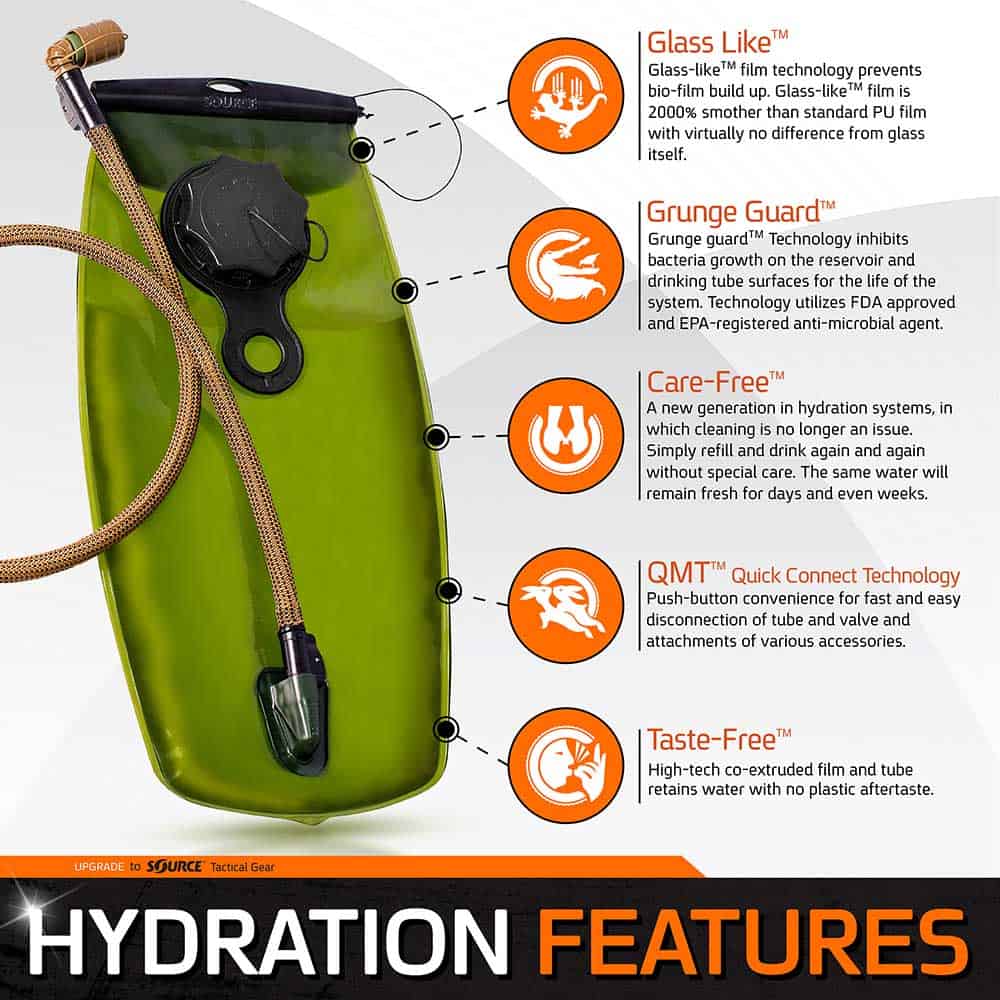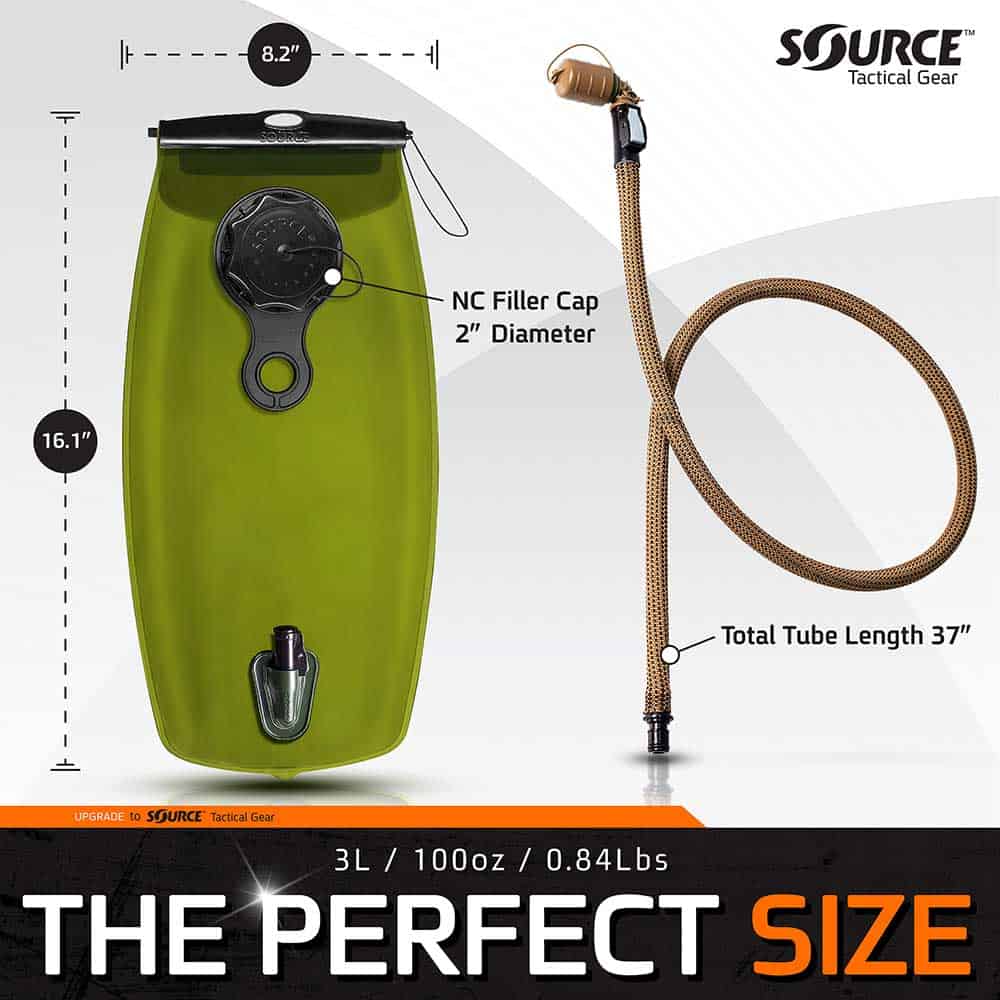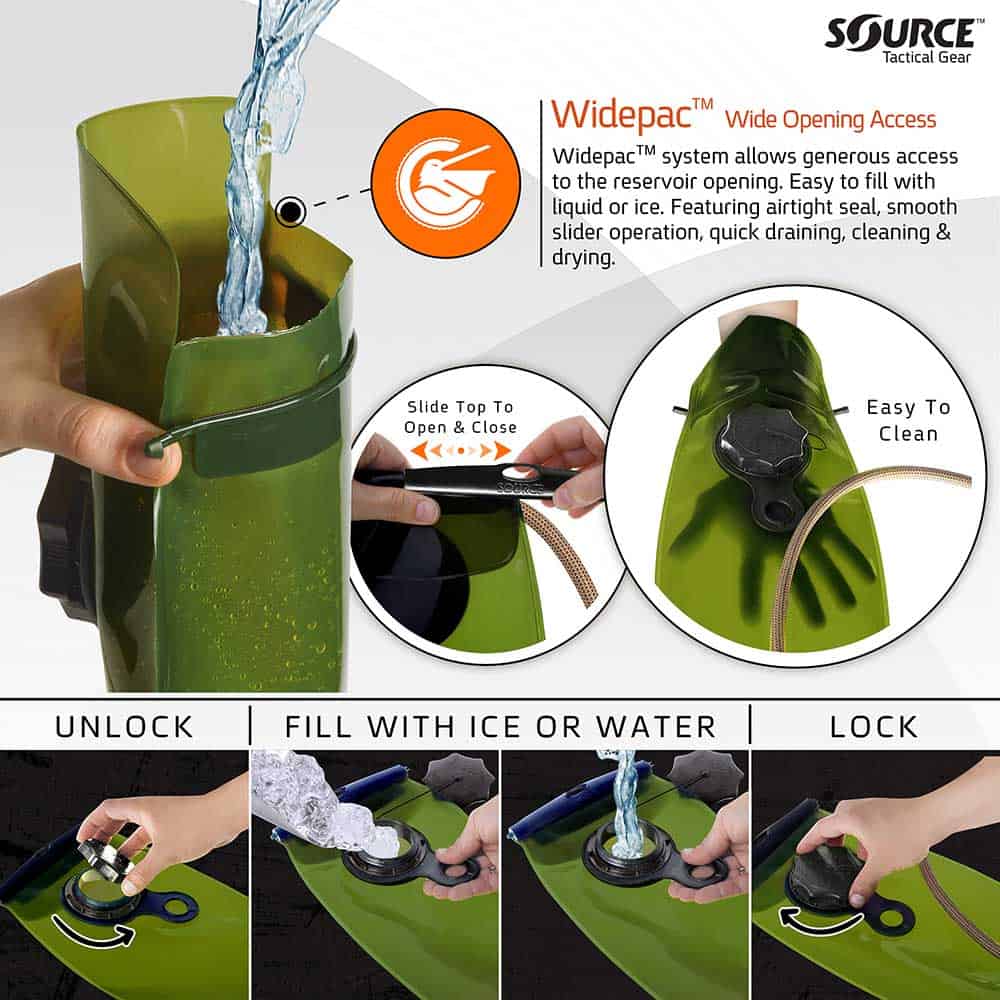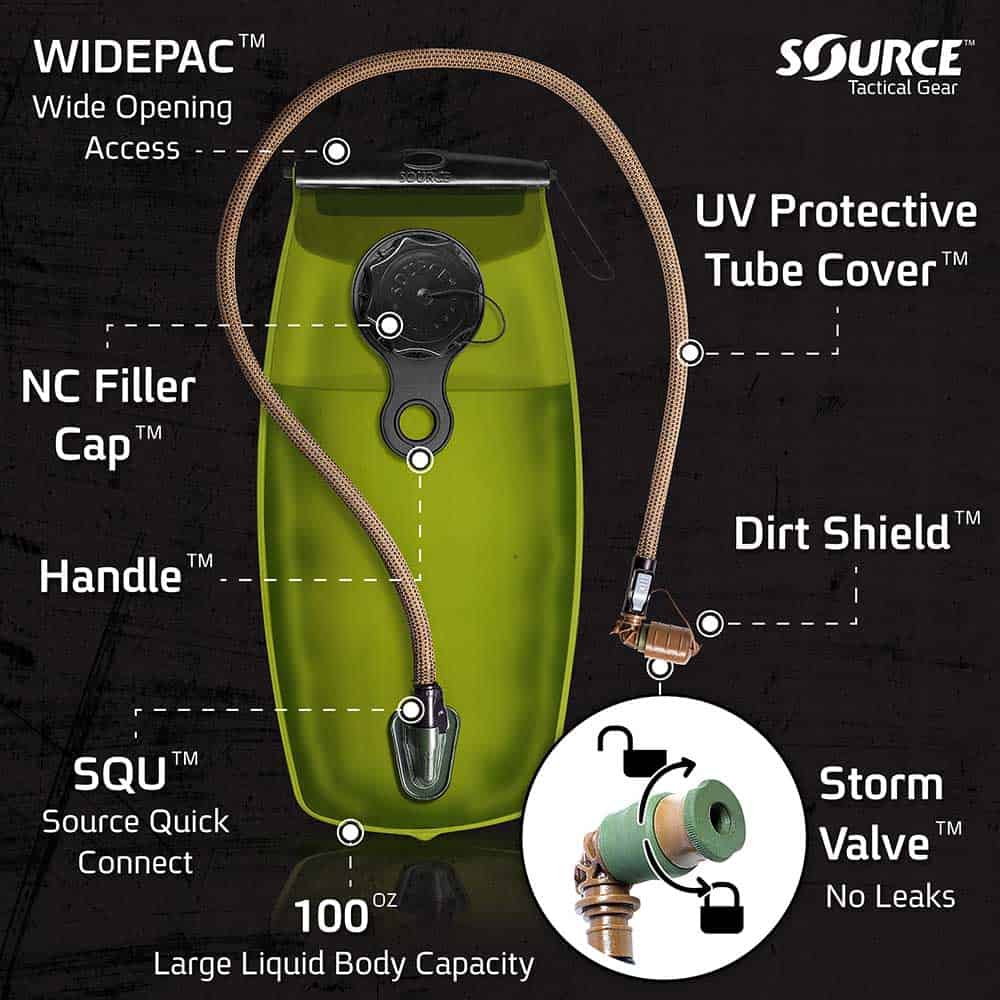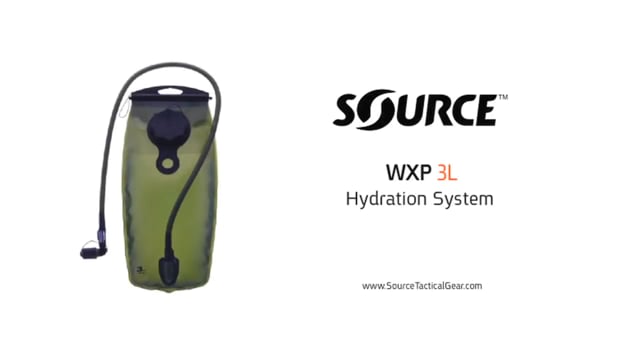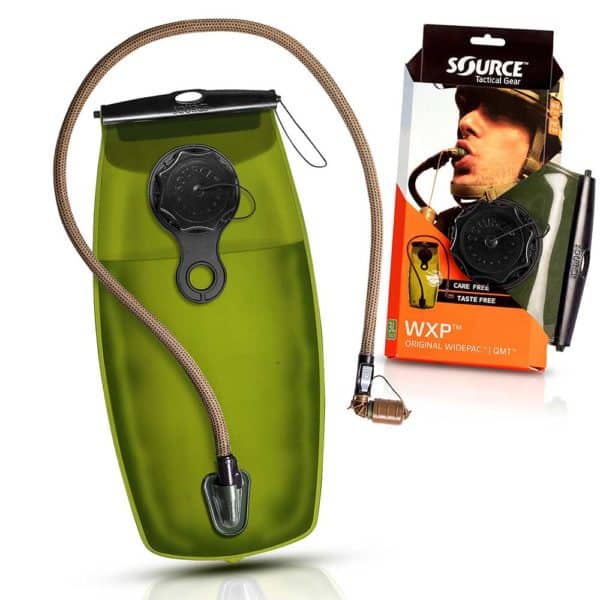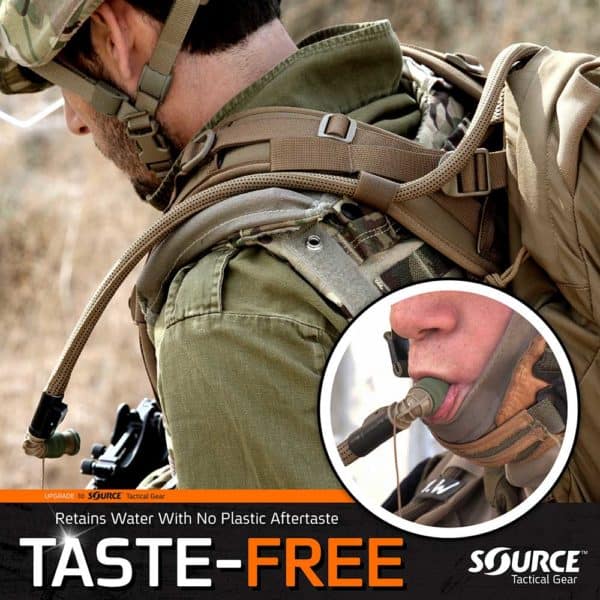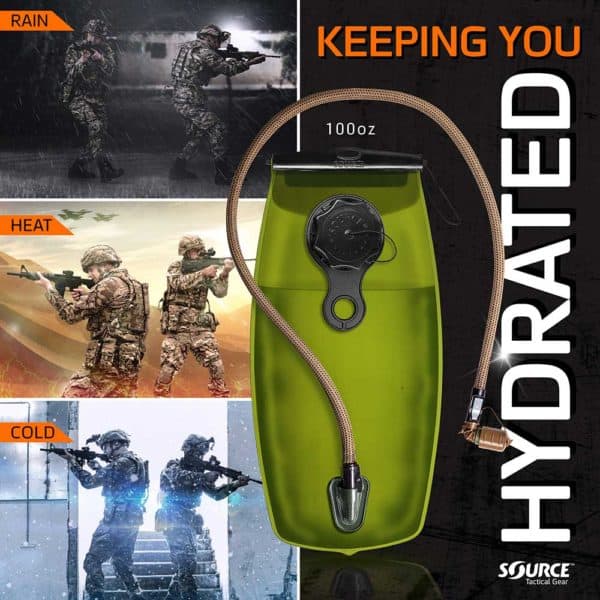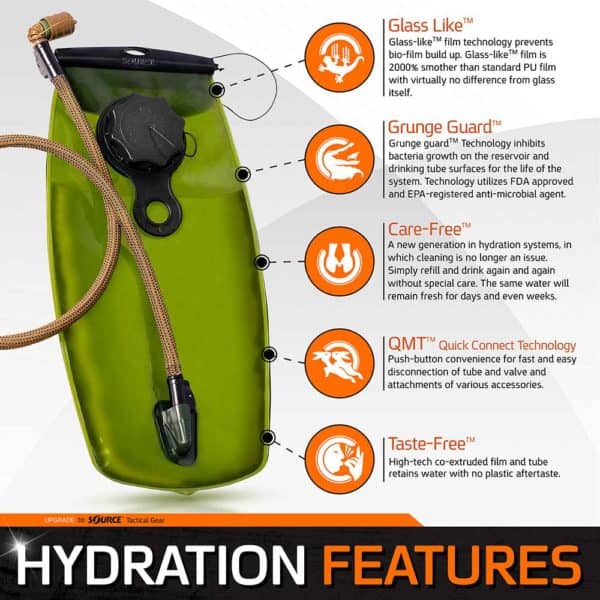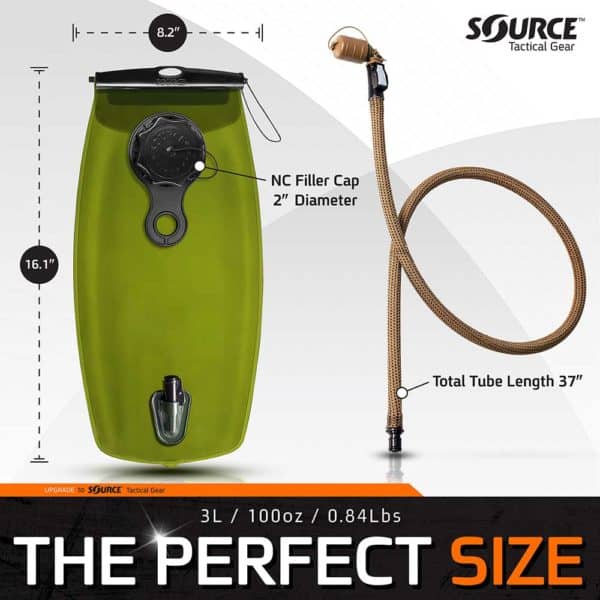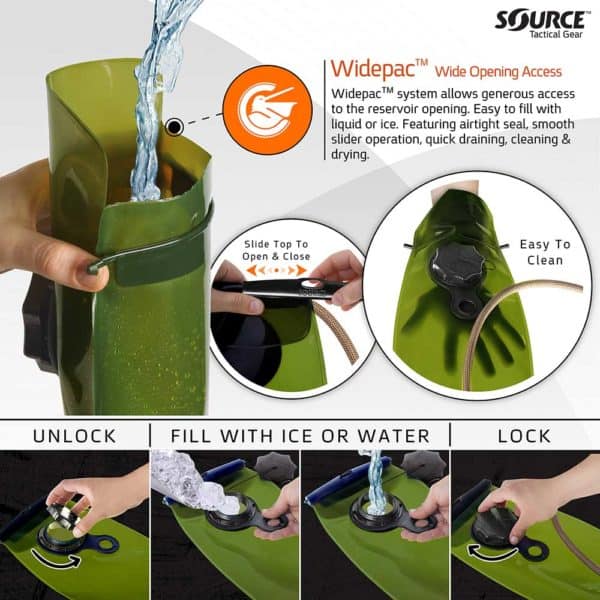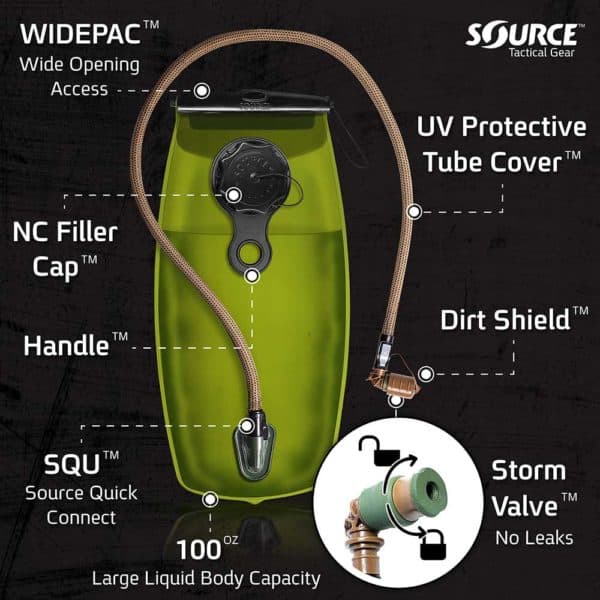 WXP Hydration
Bladder | Military
Bladder | 3L
(100oz.)
High-performance military  WXP 3L hydration bladder. Exclusive 3 layers coextruded Polyethylene construction for pure water taste and maximum reliability and durability
Information
Reservoir Capacity
3 Liter
Color
Black
Coyote
Foliage
Olive
Drinking Valve
Storm Push-Pull Valve
Drinking Tube Length
94 cm / 37 in
Hydration Extras
Dirt Shield
Tube Cover
Bladder Design
Screw Cap
Widepac Opening
Dimensions (cm)
40.9 × 20.8 × 10.16 cm
Description
Military and battlefield proved tactical bladder. Durable, reliable, and requires virtually zero maintenance. Water in your SOURCE hydration bladder stays fresh and tasty for weeks. Easy handling thanks to Widepac wide opening and screw cap opening that will fit most hydration backpacks in the market.
The WXP reservoir has been issued to leading armies and special forces.  Firefighters law enforcement and other professionals rely on the WXP for hydration during their day-to-day work outdoors. Our smart accessories and hydration packs complement the bladder and facilitate hydration wherever you go.
The Source WXP 3L hydration bladder is perfect for military and tactical missions, outdoor hiking, and for adventure enthusiasts. The best hydration bladder with minimum maintenance and no need for daily cleaning, for perfect hands-free drinking, while on the go.
WXP Hydration Bladder Main Features
Angled SOURCE Storm drinking valve turns 360 degrees for perfect valve/mouth orientation; allows the tube to be 25cm shorter resulting in less excess tube bouncing around the chest, less snag hazard.

Quick Connector with auto-seal allows you to remove tube and valve without leaking, also when the bladder is full. Makes for easy attaching of filters and other accessories, and easy handling inserting the bladder into the backpack.

Hi-flow drinking valve is a SOURCE Storm push-pull valve that gives you full flow with no effort. Valve is exchangeable with our Helix bite valve (sold separately).

Drinking tube with a weave cover sleeve keeps the water in the tube insulated and blocks UV light to inhibit bacteria growth. A dirt shield valve cover to protect the mouthpiece from dirt is included.

Widepac wide opening and additional screw cap opening for easy filling, emptying, and drying. Fits most standard hydration backpacks.
SOURCE Hydration Technology & Materials
Taste-Free System: Co-extruded PE film retains pure liquid taste without plastic flavor; BPA and phthalate-free.

Glass-Like Film with Grunge-Guard Technology: Inhibits bacteria growth on reservoir and drinking tube surface.

Care-Free: Cleaning by simply rinsing the system and hanging it open until dry (if used with water).

Widepac Closure: Patented slide closure for easy draining and cleaning; airtight seal.