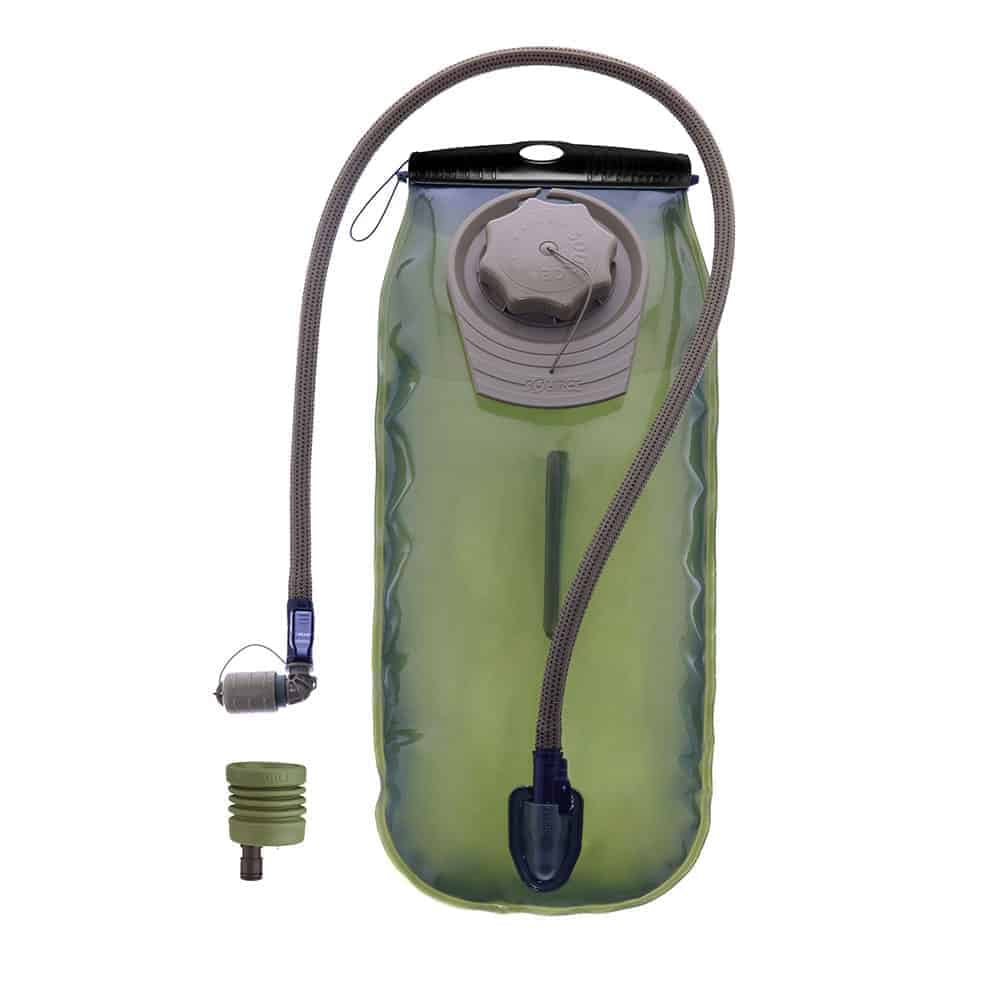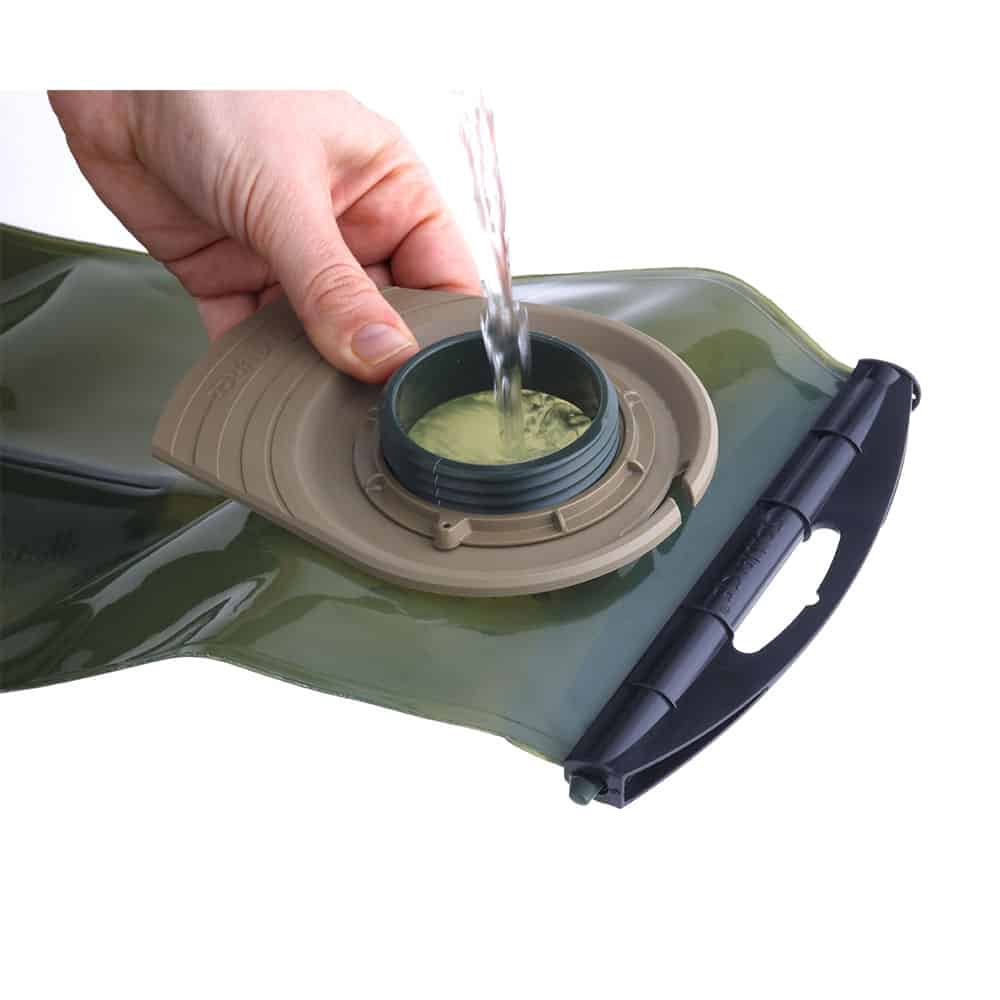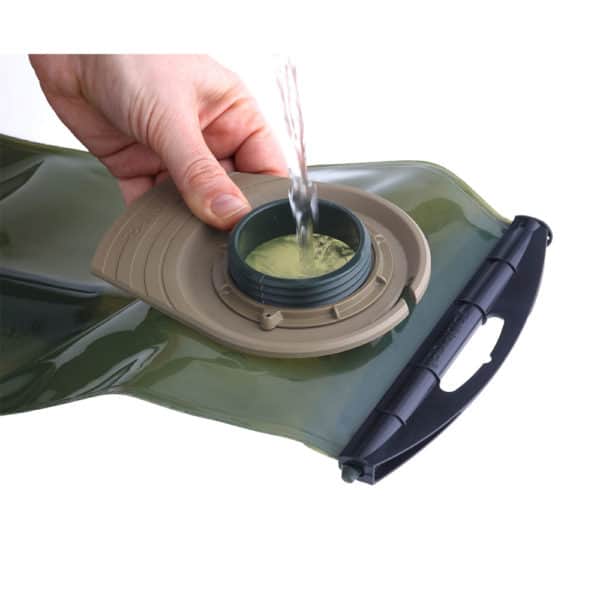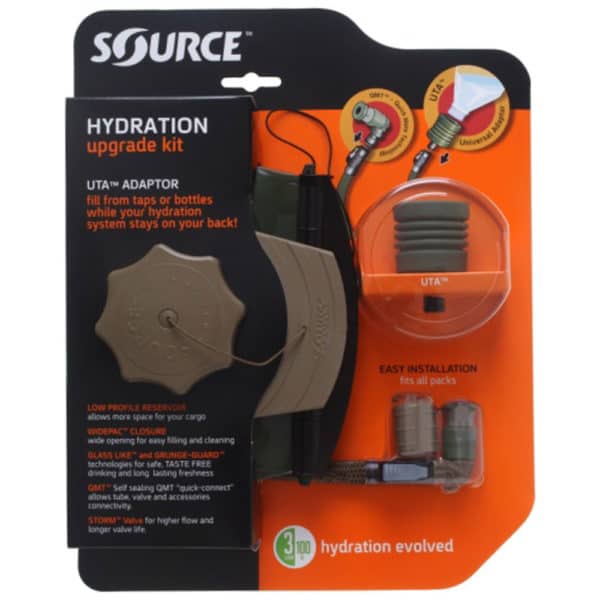 WXP Low Profile
Bladder + UTA
| Hydration Upgrade
Kit | 3L (100 oz.)
Upgrade your current hydration pack with our SOURCE WXP Low Profile reservoir for pure water taste, low bladder maintenance and maximum durability. The WXP low profile bladder fits most standard tactical hydration packs and comes with our UTA Rapid Refill Adapter.
Enter your email address to notified when this item is back to stock.
Information
Reservoir Capacity
3 Liter
Drinking Valve
Storm Push-Pull Valve
Bladder Design
Low Profile Bladder
Screw Cap
Widepac Opening
Drinking Tube Length
94 cm / 37 in
Hydration Extras
Dirt Shield
Tube Cover
Dimensions (cm)
43 × 20.5 × 9.5 cm
Description
The WXP Low Profile bladder is designed to fit most standard hydration packs issued in armed forces & sold in retail. Upgrade your hydration pack now with the SOURCE WXP low profile bladder for easy handling and virtually zero maintenance. Just fill and refill the bladder – water stays fresh for days and water with no plastic taste or mold building up thanks to SOURCE GlassLike & GrungeGuard technoology.
The Upgrade Kit adds the UTA for your convenience: The UTA Rapid Refill Adaptor invented by SOURCE lets you refill your bladder from a bottle or faucet without removing it from the pack.
Hydration Bladder Main Features
Integral Refill Handle for fast and easy refill with no spills.
Low Profile design with baffle wall keeps slim bladder profile from full to empty, spreading weight evenly.
Patented Widepac slide closure for easy filling, draining, and cleaning. Airtight Seal! (U.S. Patent No. 7,648,276,B2)
Filler cap with airtight seal. Low profile, one hand operated. Compatible with commonly used personal filtration systems.
Storm™ Push-Pull Valve features a rounded shape that requires no mouth orientation for easy use.
Angled Valve turns 360 degrees for perfect valve/mouth orientation. It allows the tube to be 25cm shorter. Less excess tube bouncing around on the chest!
Dirt-Shield™ Protective Cap keeps drinking valve free of dirt and protected during transport.
All materials BPA Free and FDA approved. Guaranteed safe and taste-free drinking water.
SOURCE Hydration Technology & Materials
Taste-Free System: Co-extruded PE film retains pure liquid taste without plastic flavor; BPA and phthalate free.
Glass-Like Film with Grunge-Guard Technology: Inhibits bacteria growth, and makes the bladder virtually zero maintenance.
Care-Free: cleaning by simply rinsing the system and hanging it open until dry (if used with water).
Widepac Closure: Patented slide closure for easy draining and cleaning; airtight seal.