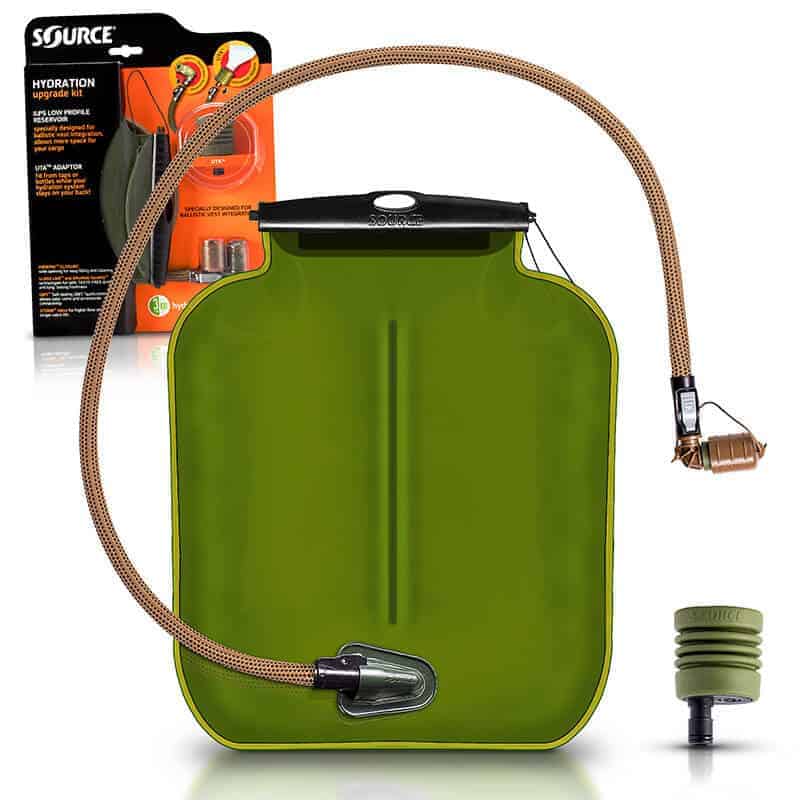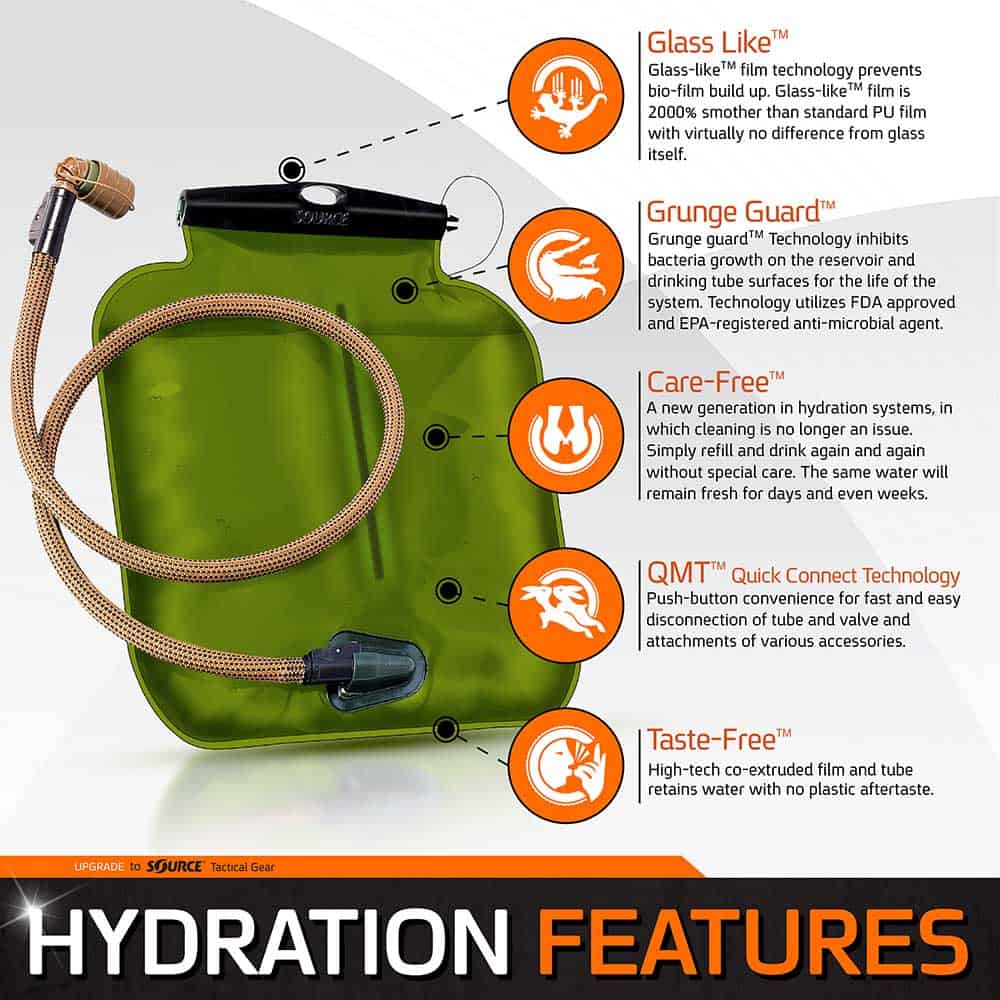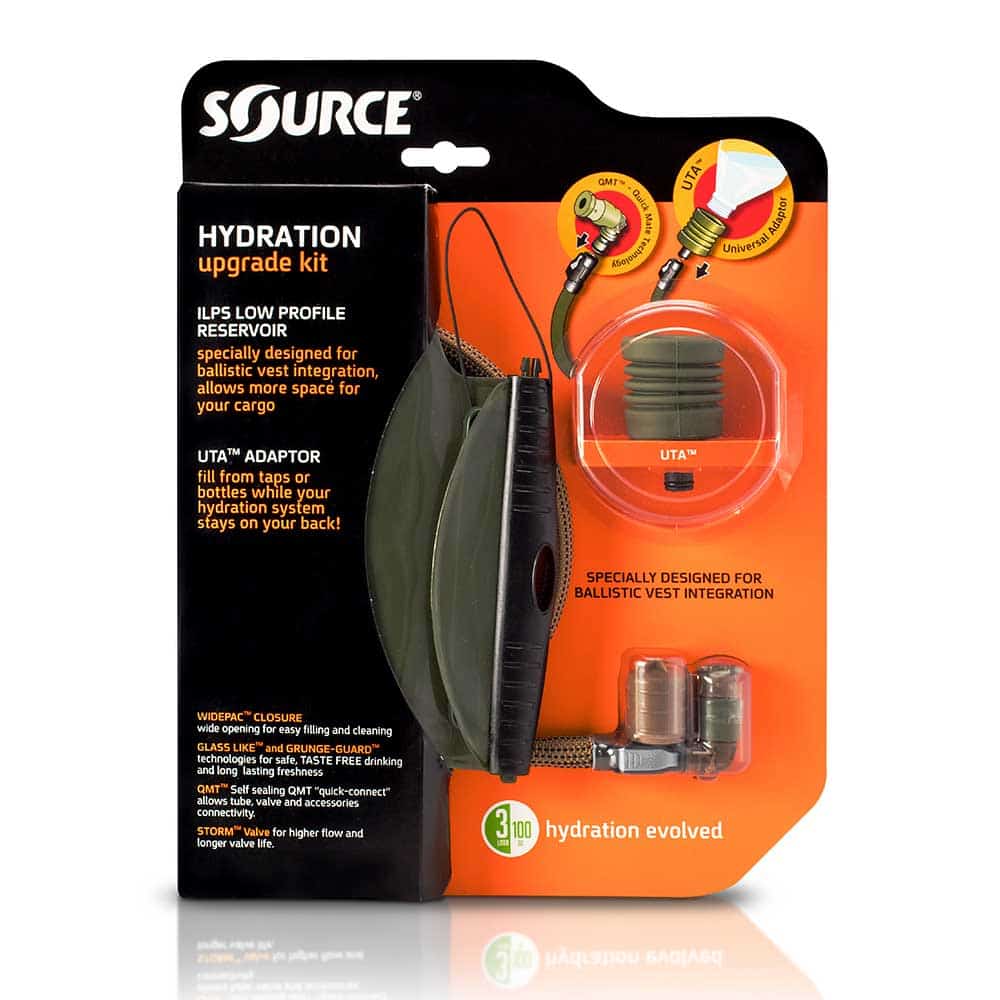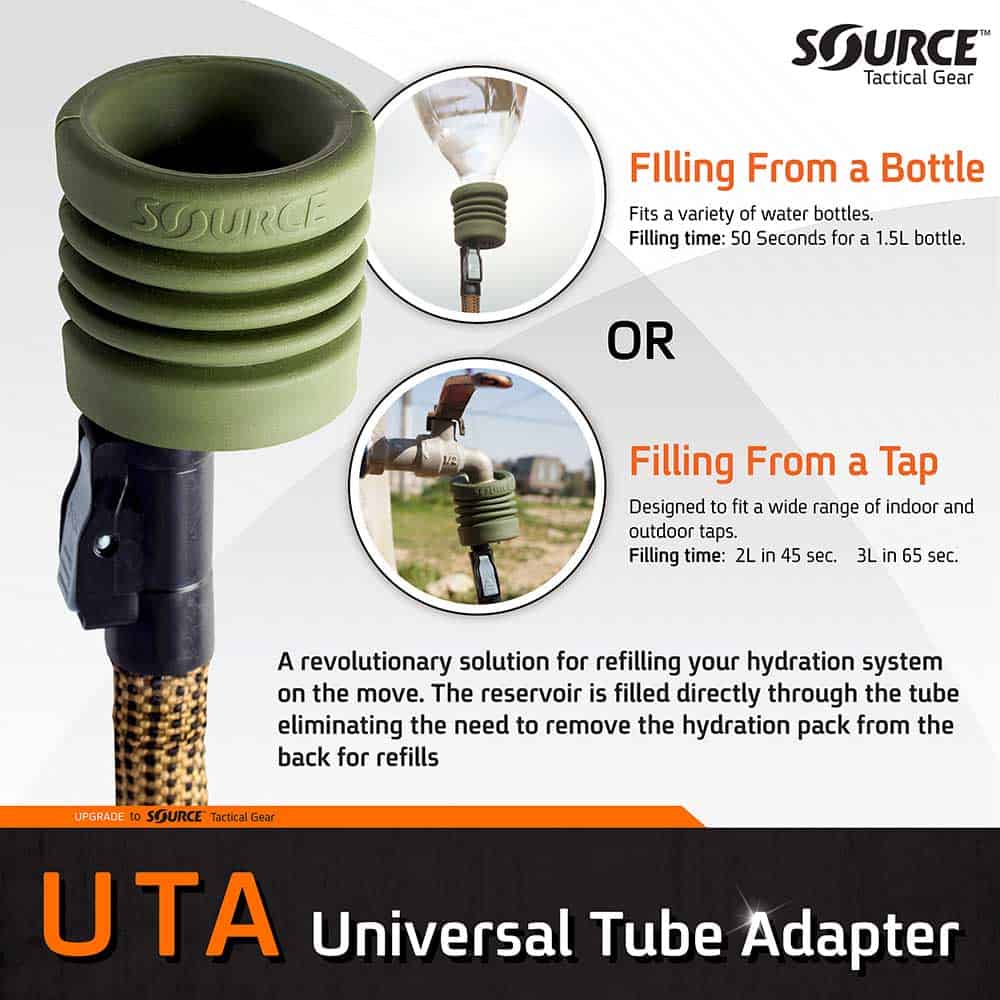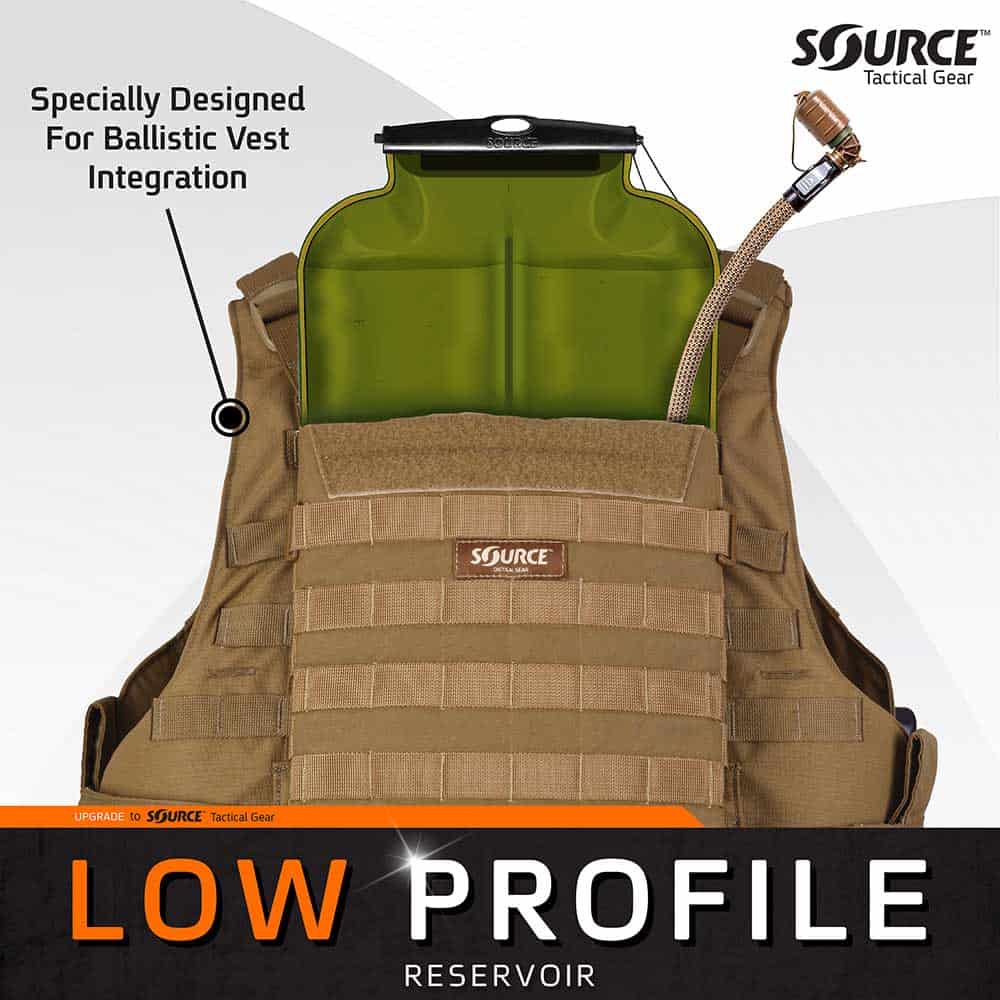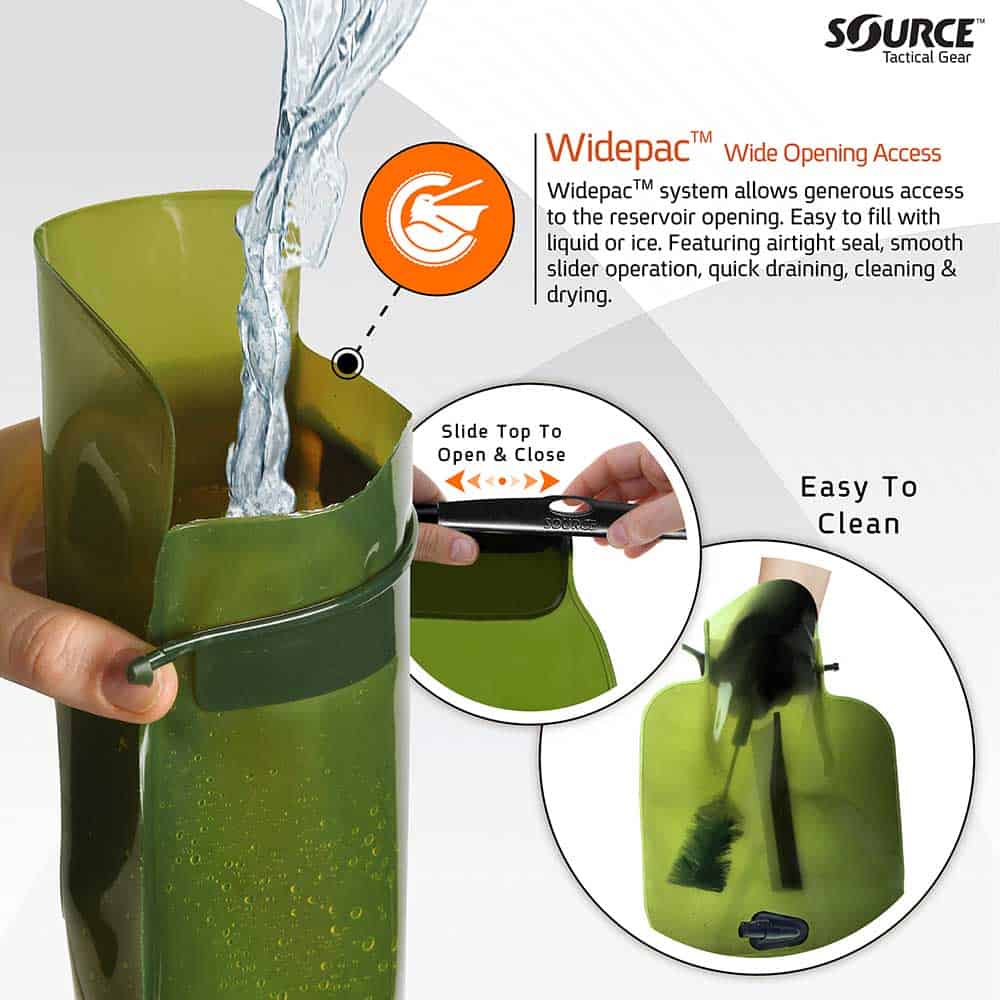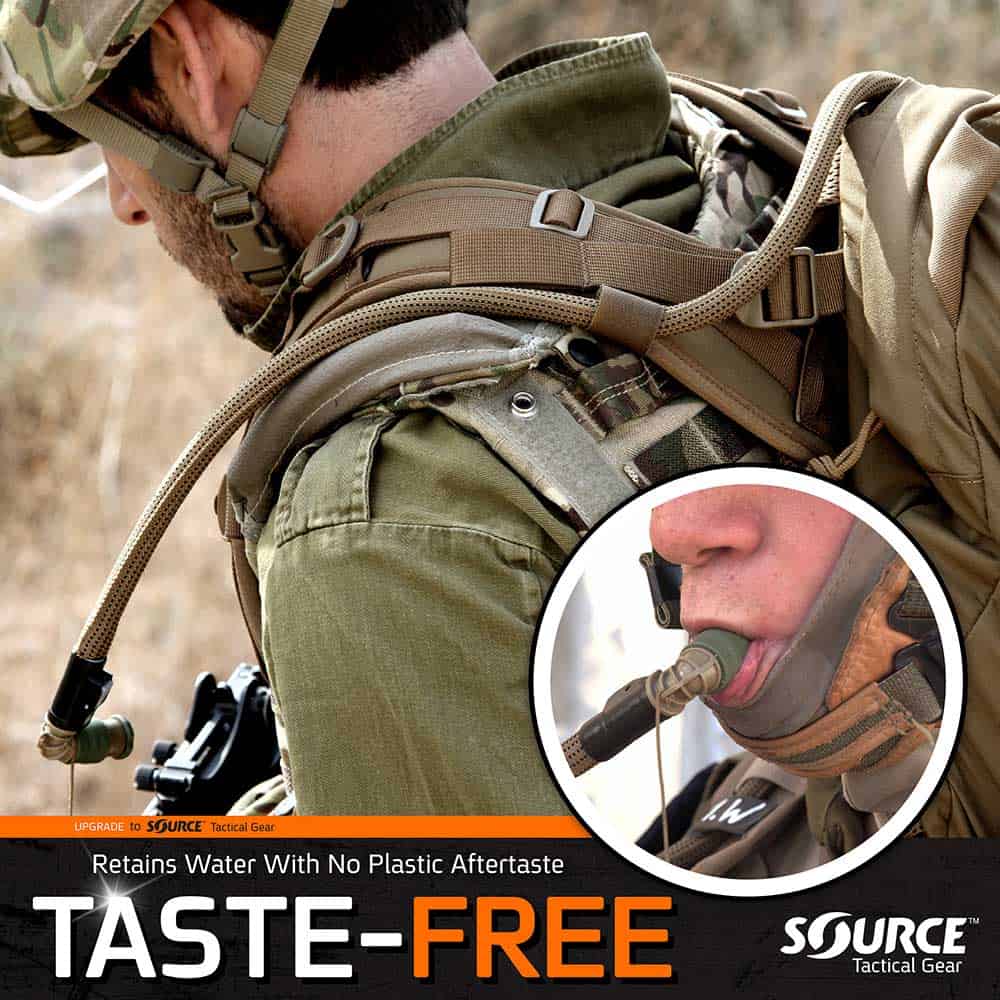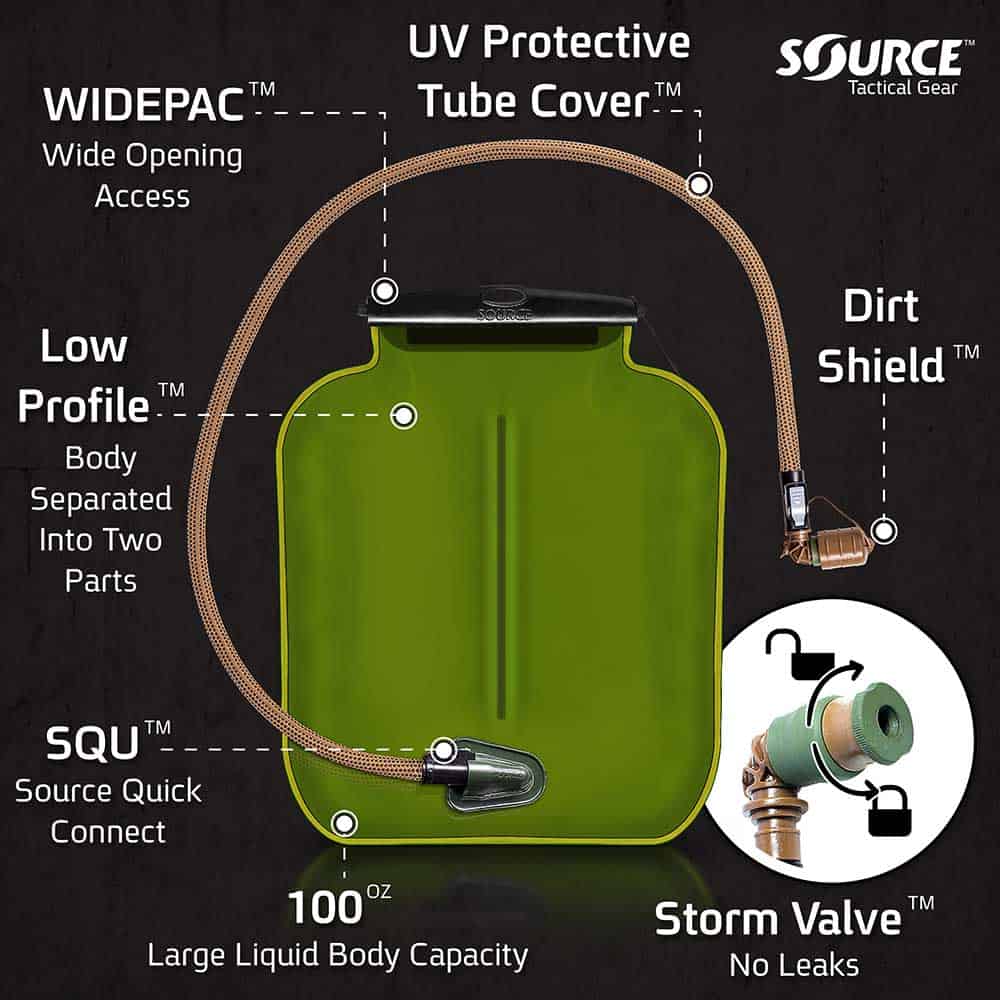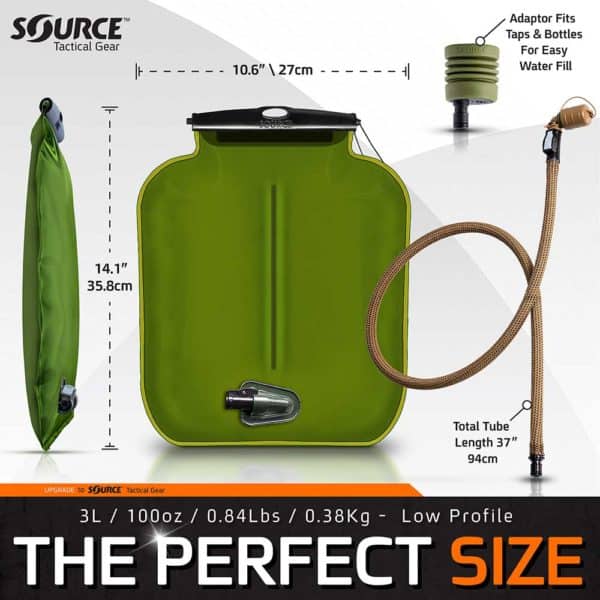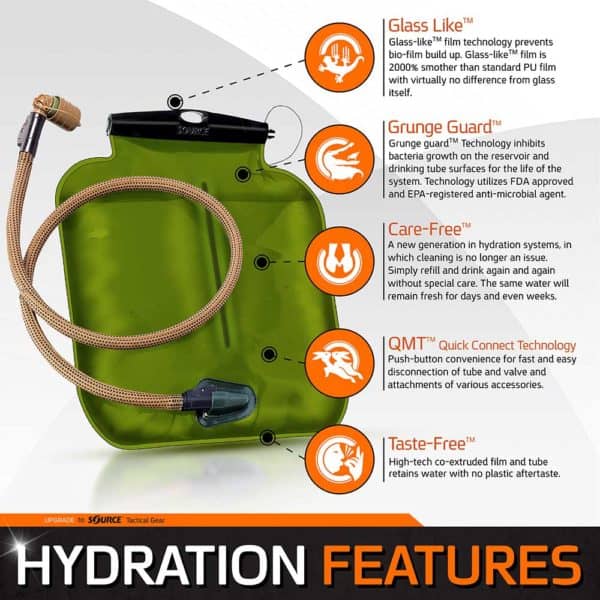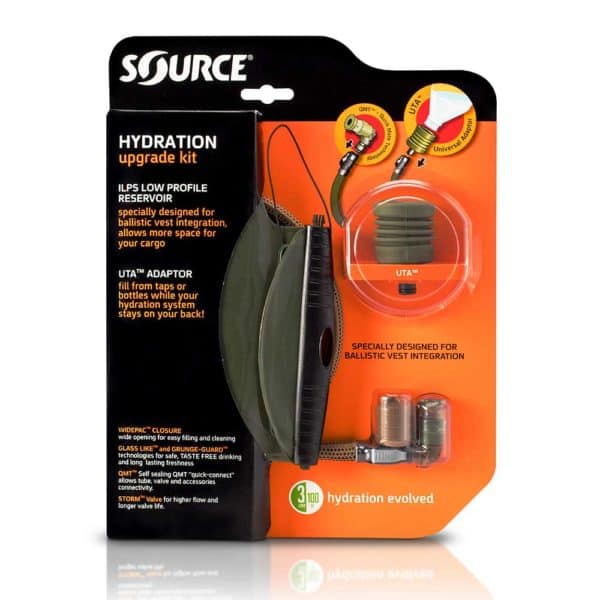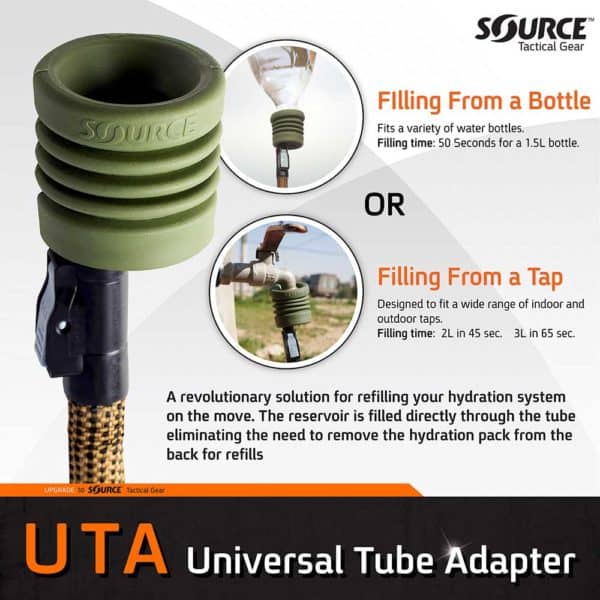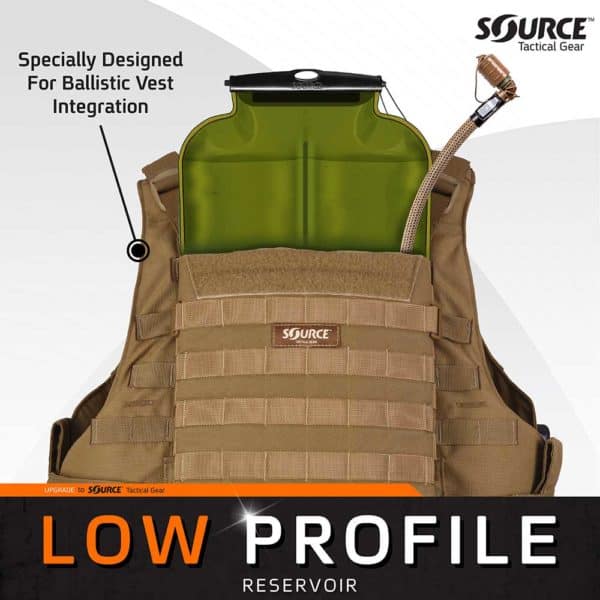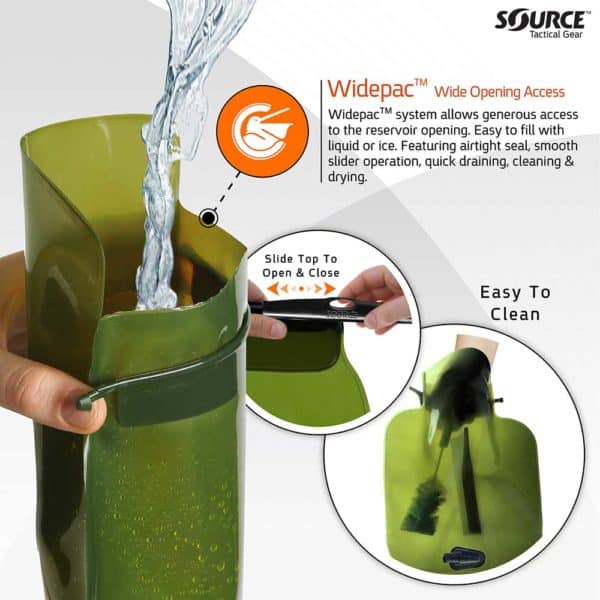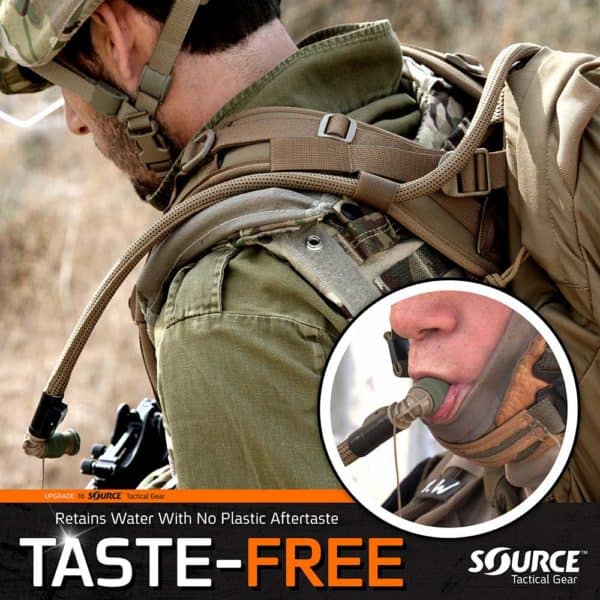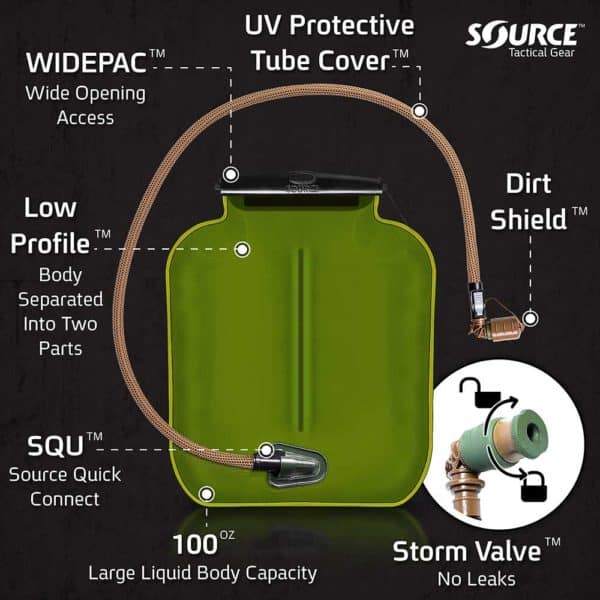 ILPS With UTA | Low
Profile Hydration
Bladder | 3L (100
oz.)
The Source ILPS 3L low profile hydration bladder and UTA are perfect for integration into a ballistic vest or tactical hydration pack. Once placed inside a vest or pack, the revolutionary UTA Rapid Refill Adapter allows refill of the bladder directly through the drinking tube without needing to remove the bladder.
Information
Reservoir Capacity
3 Liter
Bladder Design
Low Profile Bladder
Widepac Opening
Drinking Valve
Storm Push-Pull Valve
Drinking Tube Length
94 cm / 37 in
Hydration Extras
Dirt Shield
Tube Cover
Dimensions (cm)
27 × 6.7 × 34 cm
Description
ILPS is Source's latest low profile hydration bladder reservoir design. , Conceived for ballistic vest integration, this hydration reservoir holds 2L when inserted in a ballistic vest, and 3L in a pack. A 100 oz hydration bladder might sound large, yet thanks to the low-profile technology which reduces the depth of the carrier, your Source water bladder will be barely noticeable inside your ballistic vest or tactical hydration pack.
Low profile also means low maintenance in this instance. With the UTA Rapid Refill Adapter, you don't even need to remove the bladder from your pack or vest when needing to refill it. Simply attach the UTA, refill your bladder from the drinking tube, and continue to enjoy your hands-free drinking.
Hydration Bladder Features
Low Profile: Maximum utilization of low profile technology reduces the depth of the carrier.

A horizontal bladder connector allows the drinking tube to be routed out of the ballistic plate pouch, without kinking the tube.

Hi-Flow Storm-Valve: No-bite push-pull valve with integrated shut-off mechanism. Easy disassembly for cleaning. Can be exchanged easily with our Helix bite valve (sold separately).

Angled valve design: Turns 360 degrees for perfect valve/mouth orientation; allows the tube to be 25cm shorter; less excess tube bouncing around the chest.

The dirt shield valve cover protects the mouthpiece from dirt.

Cool Weave Cover Tube: Insulates and blocks UV-light; water stays cool and inhibits bacteria growth.

QMT Tube/Reservoir connector with shut-off allows quick and leak-free removal of the bladder for refilling.
UTA Features
Connects easily to hydration bladder tube via Quick Connector.

Fits most bottles and taps.

Filling time from a 1.5L bottle: ca 50 seconds; filling time from a tap: 2L in 45 sec, 3L in 1 min 05 sec.

UTA expands when the reservoir is full and automatically disconnects if the reservoir is accidentally overfilled.
SOURCE Hydration Technology & Materials
Taste-Free System: Co-extruded PE film retains pure liquid taste without plastic flavor; BPA and phthalate-free.

Glass-Like Film with Grunge-Guard additive inhibits bacteria growth.

Care-Free: Cleaning by simply rinsing the system and hanging it open until dry (if used with water).

Widepac Closure: Patented slide closure for easy draining and cleaning; airtight seal.