Tactical Gear You Need For Your Next Excursion
So you're planning your next getaway. Scaling Mount Rainier in Washington, perhaps? Finding your way along the Mist Trail of Yosemite? Exploring the Canyonlands in Utah? Or maybe, traversing the Devil's Ridge? However it is that you're planning to put your limits to the test, you should know better than anyone that preparation is key for a successful trek.
From navigation tools and keeping yourself warm, to lighting and emergency gear, we know that a simple trip to your local camping store usually just won't cut it. What you need is tactical gear that was built with durability in mind and used in extreme conditions by professionals across the world.
We've put together a list of important details to look out for when gearing up to blaze the next trail.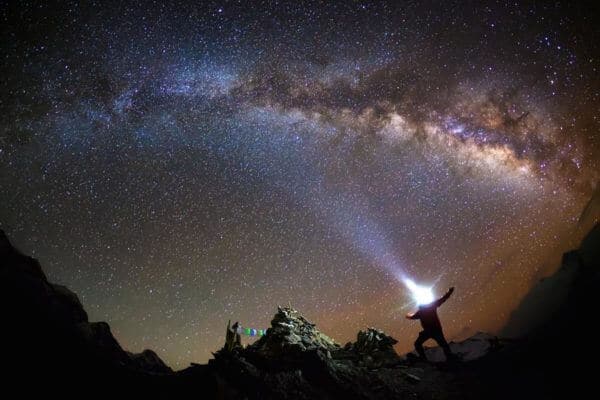 Lighting
Whether your plan involves hiking past daylight or camping overnight, it's always a good idea to have some extra sources of light to help you out. Having a tactical flashlight/torch can be extremely handy. As far as lumens go (the measure of light emitted), while most smaller flashlights will have around 100, we recommend to aim for 250-300. That should give you a good kick of light in any situation.
If you want to take your lighting game to the next level and have some packing space to spare, why not bring a lantern? Especially if you are planning on camping, lanterns can be an extremely convenient form of lighting to have around your camp. For lanterns, lumen levels of above 500 should be able to suitably light your area.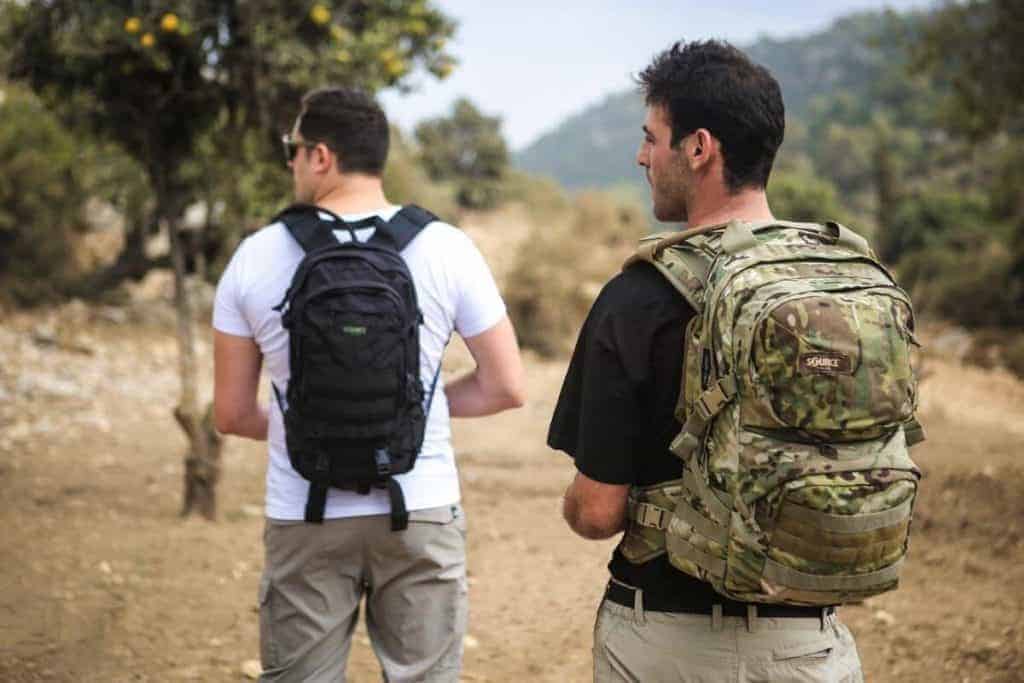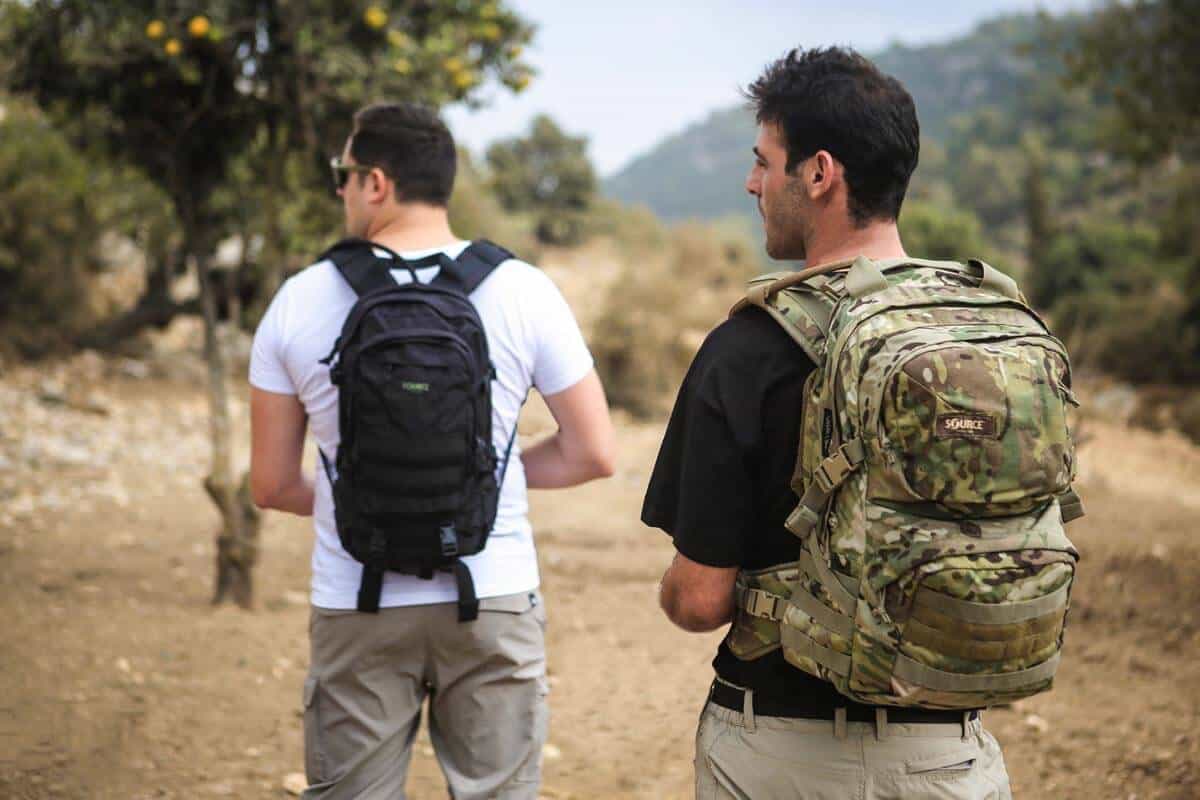 Backpack
Whether your plan is to devour a day-trip or spend longer venturing through nature, you'll most likely be taking a backpack with you. You know by now, though, that not just any backpack will do. You need a tactical backpack that will reduce your chances of suffering from an injury while providing a more comfortable journey. For this, weight distribution is key. Backpacks with correct weight distribution technology will help take stress off your back and disperse it across your shoulders and hip.
Back injuries will definitely keep you at home or incapacitate you en route, so it's wise to equip yourself with gear that will keep you going.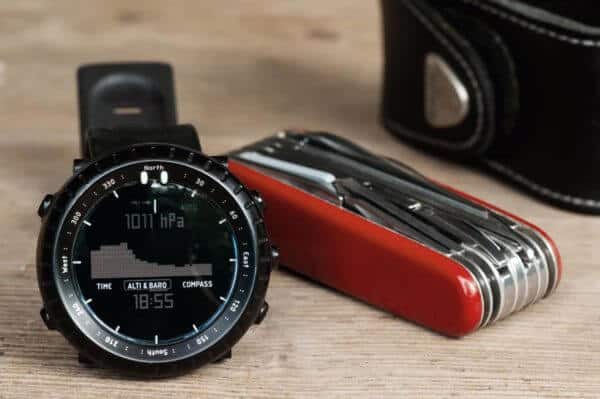 Navigation
While some hikes may have clear routes/markers to follow, others might just be an open exploration of nature. Either way, it is a good idea to have a navigation aide.
Those who want to challenge themselves might be satisfied with just a map of the area, or possibly a compass to help with orientation. If the environment you are heading into is particularly tough, you may even want to bring a GPS device. Unlike the GPS we use on our phone that require mobile service, you should make sure your device is based on satellite communication technologies so that you can navigate any terrain.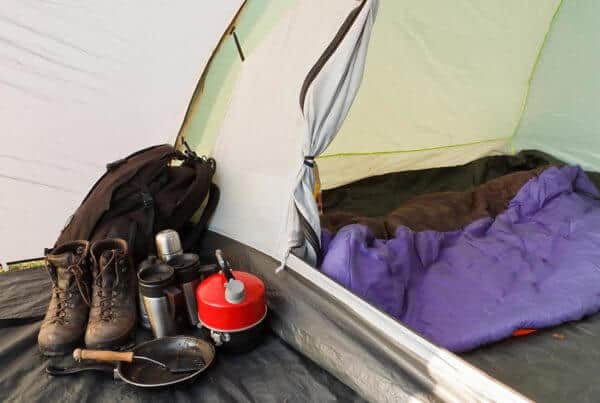 Stay Warm
The cold can be exhausting if not outright debilitating. Whether you're in extreme cold conditions or staying somewhere that experiences a temperature drop overnight, having some extra padding can come in handy.
Sleeping well on these excursions is key, and that's why it is important to match your sleeping bag to your expected conditions. A sleeping bag crafted for -20 degree conditions might be too hot to sleep in if your night is expected to drop to 0 degrees. Apart from that, making sure the sleeping bag is both water resistant and made with a thermal interior is also something important to look out for. Speaking of thermals, bringing thermal clothes is another great idea for your trek. Keep in mind that even in hotter climates the temperature can sink drastically at night-time.
Lastly, while not completely essential, getting hold of heating packs can be an added form of luxury on your trip. They come in a variety of shapes and sizes and can usually be inserted into your gloves, clothing, or sleeping bag, to keep you extra toasty.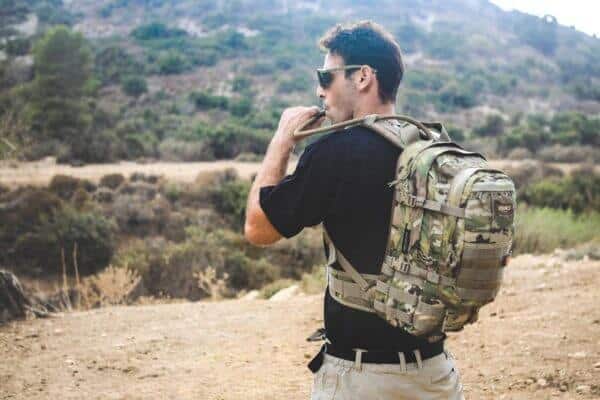 Hydration
One of the best ways to keep yourself hydrated is tactical hydration packs They are an easy and comfortable way of carrying water with you throughout your trek without the need to lug around heavy bottles. The great thing about them is that one filling of a suitable bladder will usually be enough for the day, saving you the hassle of refilling. If you want to make your trip a bit more comfortable, get a hydration pack that uses taste-free technology to avoid that plastic flavour that comes with most tubes.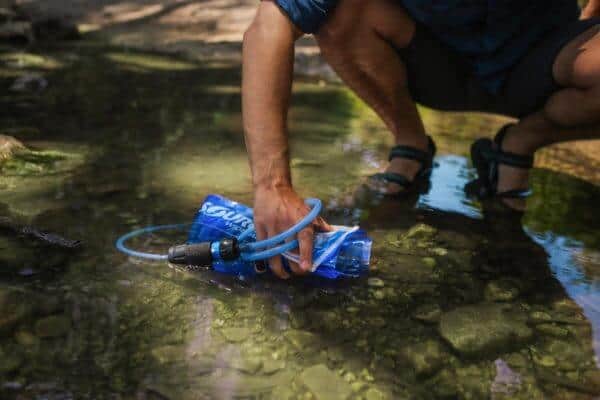 Another useful item to have is a water filtration aide. These compact filtration systems will enable you to drink from natural water sources you encounter en route, without carrying excessive amounts of water with you. Also, they do not require the use of any additional tablets/chemicals!
Emergency Gear
No matter how seasoned an adventurer you are, there are some things that are vital to have in case you find yourself in a pinch. A first aid kit is the obvious first step, but it's also important to make sure it includes useful items. Wound coverings such as gauze padding and bandages are important, as are antiseptic creams/liquids (iodine, Neosporin, etc.). Lastly, including a small pair of scissors can be useful in many different situations.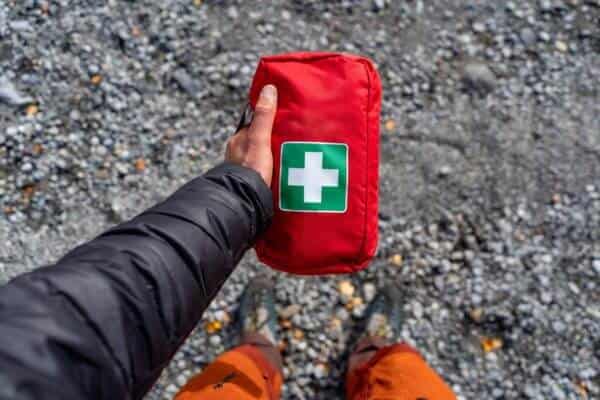 Another useful emergency tool is a satcom beacon. At the touch of a button, these beacons can send out distress signals to the nearest emergency responders, alerting them that you're in trouble. This little device is extremely convenient to carry with you and can make an enormous difference if you find yourself in a problematic situation.
For even the most rugged adventurers
No matter how many mountains you have scaled, valleys you have trudged through, or storms you have weathered, it's always a good idea to take a critical look at your gear. Making sure you have the right backpack, hydration and emergency gear, lighting equipment, etc., can upgrade your hiking experience—not only making your experience more enjoyable, but also allowing you to push yourself further and take on bigger and tougher challenges.