Surprising Reviewer for our US Marine Corps Hydration Pack
"One market you have is the physically handicapped that use a hydration bladder every night," wrote Patricia on Facebook a few weeks back…
We were curious to hear more, and a few days later we received notice about a new video-review of our SOURCE Tactical Hydration pack uploaded to YouTube by a true pro-user. We learned: our packs designed to attach to MOLLE, also do an excellent job hanging from a bed-rail or wheelchair handle of a physically handicapped person.
"Many quadriplegics use a water bag for hydration and the SOURCE bladders are so much easier to keep clean that many others."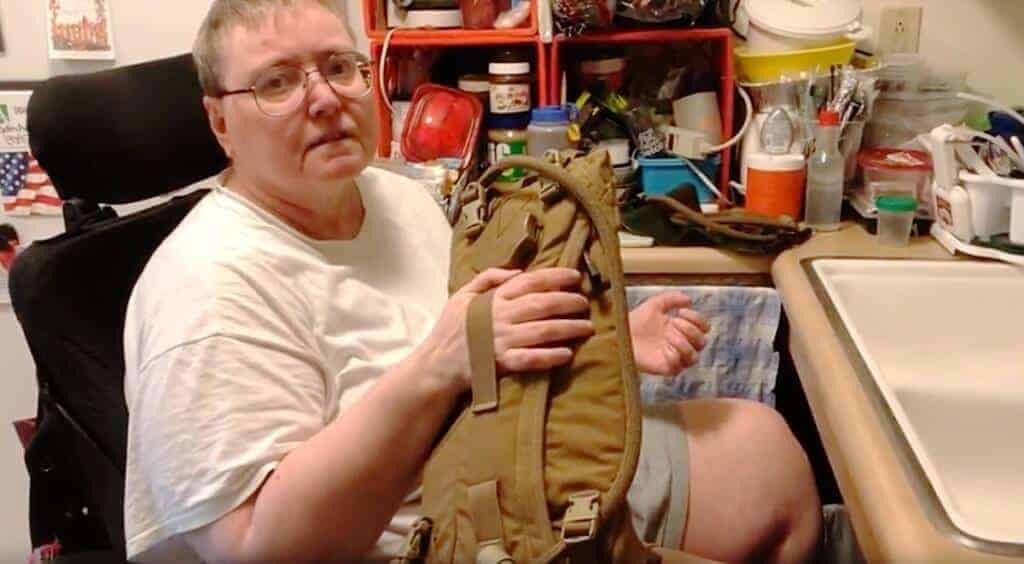 "This is actually the first generation system that was issued to the Marine Corps" Patricia opens her review of our hydration pack on YouTube. In her video she gives us the full rundown, going into the straps' use, how they were intended by our designers for soldier's life, but how all the smart details make a quadriplegic's life easier.
"The smaller straps at the top designed to hook into MOLLE webbing fit bed railings just great!"
"Marine Corps doesn't like to have straps flapping around" – and Patricia, the reviewer doesn't either. The strap designed to hold the bladder for filling is a much appreciated detail not only in the field. And our SQC quick connector and the full width Widepac opening of the bladder comes in handy in all situations as well, not to mention our GlassLike low maintenance technology making the system practically self-cleaning.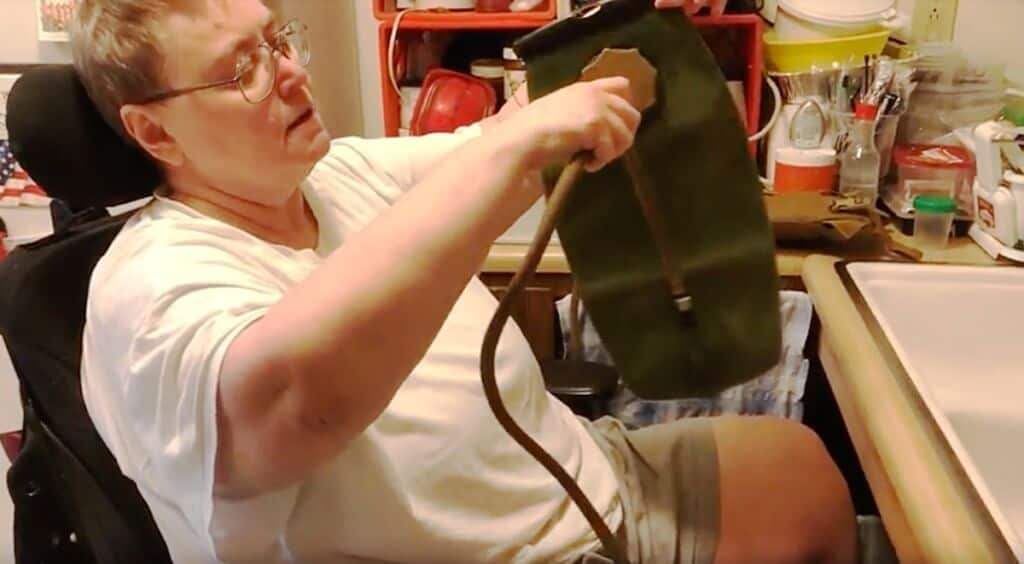 "The Source set up is so much easier to keep clean and to use."
Here's Patricia's thorough review pointing out the main features that makes SOURCE Hydration preferable over our competitors' products. We appreciate and we're proud to share!