SOURCE VIRTUS Evolving to Meet the Ever Changing Needs of the 21st Century Soldier
As with all good things – they evolve to become better. We are proud to announce new components developed by Source for the VIRTUS Soldier System, and to take a short look at the main features here in our blog.
With the ground breaking step in how the soldiers gear is designed – treating the soldier as a system – SOURCE have continued to improve the VIRTUS Soldier System to meet the changing demands of the modern soldier. New components available for the SOURCE Virtus Soldier System include a new Bergen, the Assault pack, and updated MOLLE Belt and Yoke.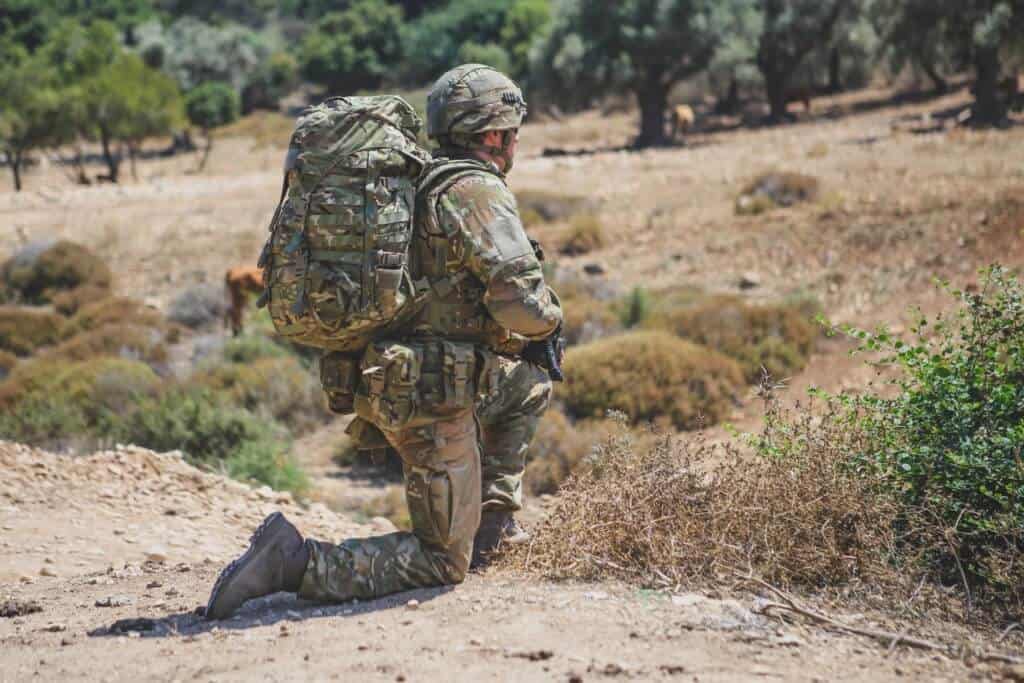 Short Back Bergen
The Bergen has undergone a significant redesign and now offers the same load capacity in a short back frame with a removable hip belt that allows use of the DWD for when the MOLLE Belt is worn. A much simpler design with a large top flap the bergen is significantly lighter further reducing the soldier burden. The side pouches capacity is increased from 5 litres to 7.5 litres.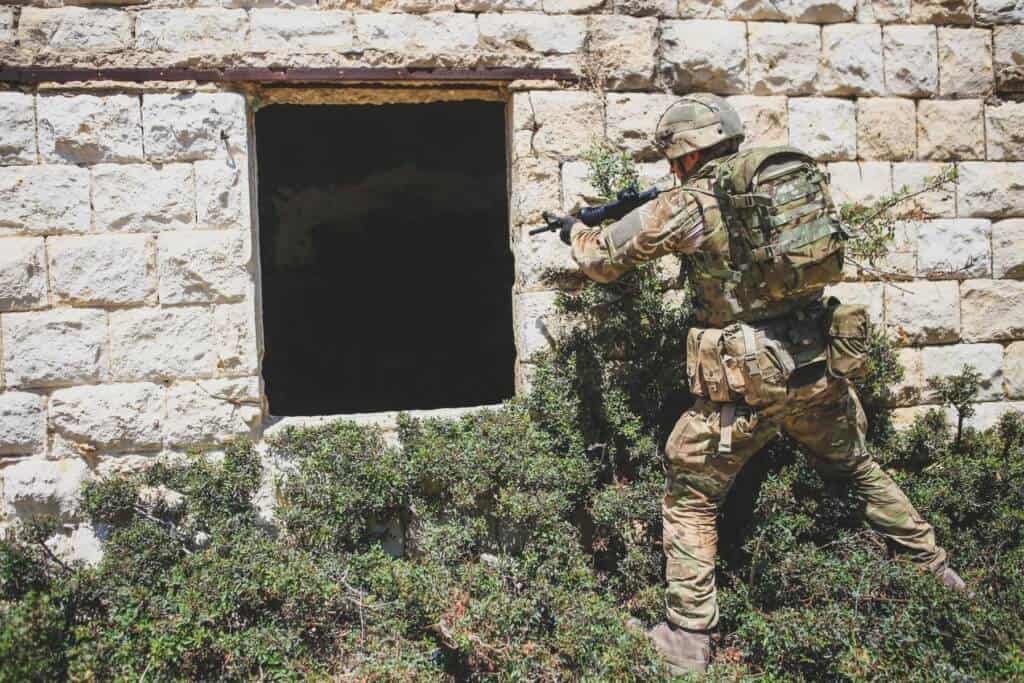 Assault Pack
A small pack designed to carry the essentials needed by the soldier on the assault, our Assault pack offers a hydration pocket, NVG Padded pocket and a main compartment for communications equipment, ammunition and rations or other essential items. The pack can be worn with its own shoulder straps or used attached to the new H Yoke with the integral zips or attached directly to the STV via the MOLLE Zips – Zips that attach to the rear of the body armour vest enabling even simpler load carriage attachment.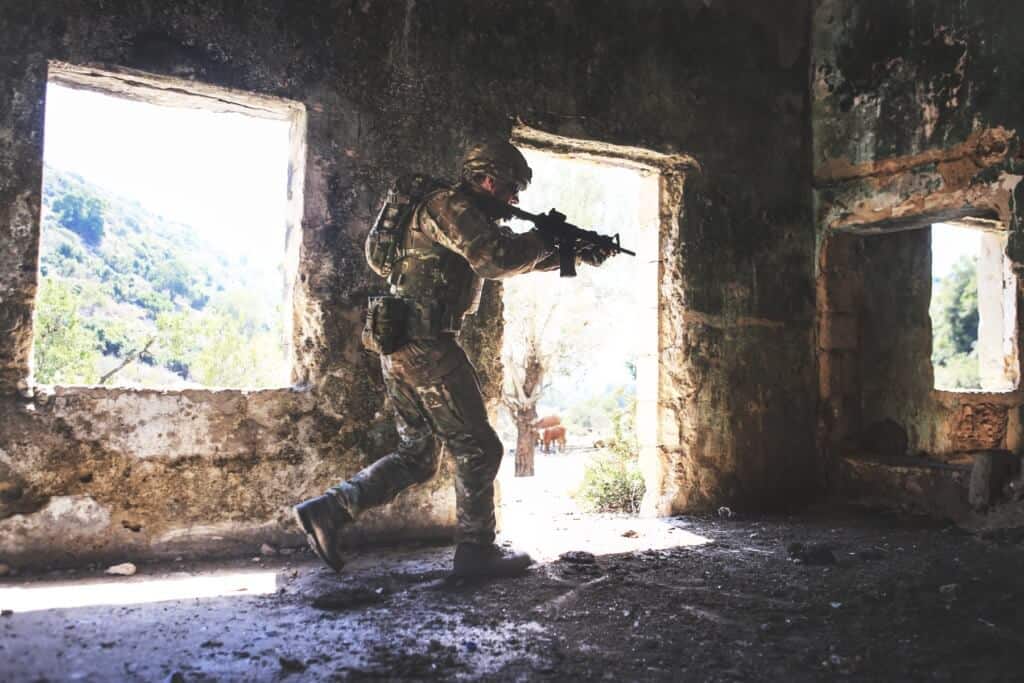 MOLLE Belt & Yoke
The Virtus MOLLE Belt and Yoke finally have had other improvements made to it with the Jungle Yoke being introduced. The Jungle Yoke offers increased padding, MOLLE on the front straps, 4 Point connection to the MOLLE Belt, Rear zips to attach the Hydration Side Pack, Side Pouch or Assault Pack to and the option to route the straps like a rucksack; providing greater comfort and stability when the Assault Pack is worn. The Jungle Yoke can be worn under or over the STV, dependent on the users preference.
SOURCE VIRTUS – SOLDIER AS A SYSTEM
Virtus forms the core of a scalable soldier architecture. Designed as a system to address the challenges of the current and future operating environments.
Viewing the "Soldier as a System" enables an integrated approach to reducing the cognitive physiological and mechanical impact on the individual. Enhancing the operational effectiveness of the combat infantry.