Press Release: SOURCE Supplying British Army
SOURCE Vagabond Systems Ltd. awarded a multi-year contract by the UK MOD to supply integrated personal protection and load carriage systems to the British Military.
SOURCE Vagabond announces that it has been awarded a multi-year contract to supply an initial quantity of 9000 personal protection and load carriage systems to the British Army, based on, amongst other key attributes, its class leading VIRTUS Dynamic Weight Distribution system, to enhance the operation effectiveness of the dismounted combatant. The awarded contract is for a firm term of three years, and can be extended, by the UK MOD, until 2026. The first systems are scheduled to be delivered to the Army in September, 2015.
Major General Paul Jaques, Director Land Equipment at MOD Defence Equipment and Support (DE&S), said: "DE&S is committed to supporting the Armed Forces by providing them with a high standard of equipment and this new personal protection and load carriage system meets that requirement. In challenging troop trials we found it performed exceptionally well and was a step change improvement on the in-service equipment. Key is the integrated nature of the system that enables the soldier to operate far more effectively."
SOURCE CEO Ronny Arazi said: "This is a capstone contract for SOURCE, and validates our position as a world class designer and manufacturer of tactical gear including integrated protection and load carriage systems. We are delighted to be able to provide our VIRTUS system to the British Army, after the most comprehensive and challenging competition of its kind."
SOURCE Founder and Chief Innovation Officer, Yoki Gill, added: "The VIRTUS competition provided a once in a lifetime opportunity to work with a customer with the genuine determination and vision to break the mould when it comes to addressing the needs of the infantry. The award of this contract demonstrates the level of expertise that we have built within SOURCE, in terms of enhancing human performance, in an in-field and combat environment".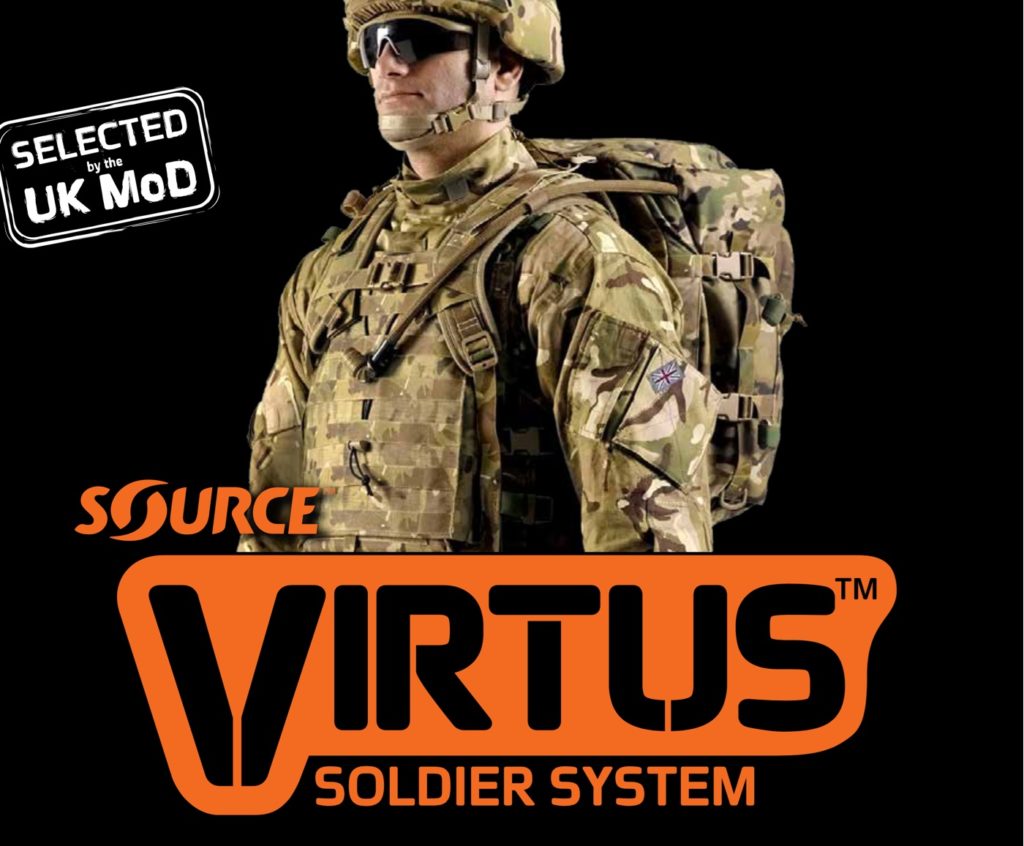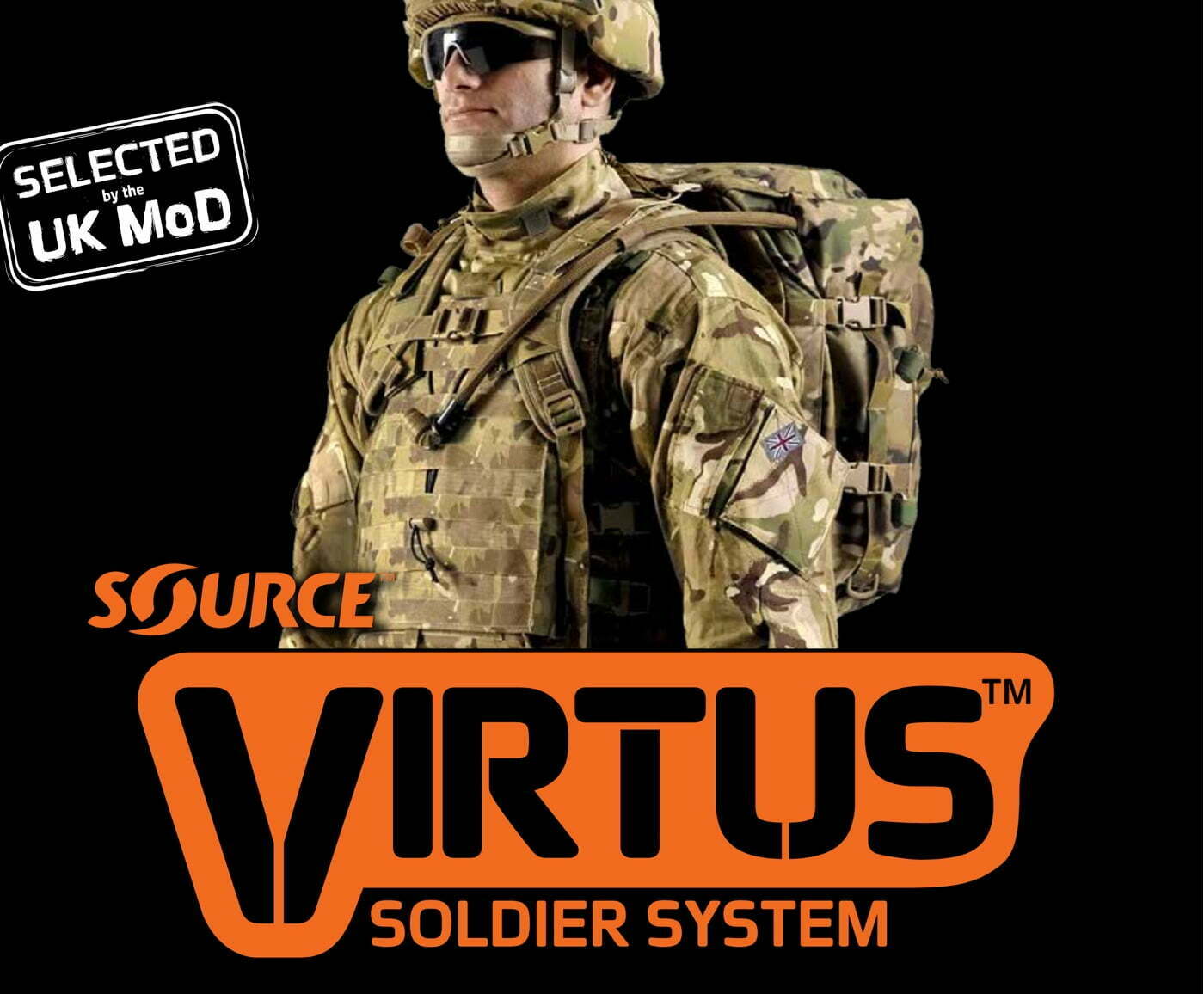 SOURCE DWD Dynamic Weight Distribution System
The VIRTUS Dynamic Weight Distribution component represents state-of-the-art performance in relieving the burden experienced by the Infantryman from his personal protection and load carriage equipment. Building on SOURCE's 30 years of experience of human factors integration in both the outdoor leisure and military markets, VIRTUS is the result of a three year R&D programme by SOURCE, working in conjunction with several leading research institutes in Israel. The VIRTUS system has been demonstrated to reduce the biomechanical, physiological and cognitive stress experienced by the infantryman, enhancing his endurance and operational effectiveness.
In securing the VIRTUS contract, SOURCE has been supported throughout by its UK partners, including SEA Ltd, the Cooneen Group Ltd, and its military agent Falco-P Ltd, managed by Charles Clee and by its global partners, Revison Military BV, Barrday Inc., Ahidtex Ltd. and Wise-Pearl Ltd.