Introducing: UTA (Universal Tube Adaptor)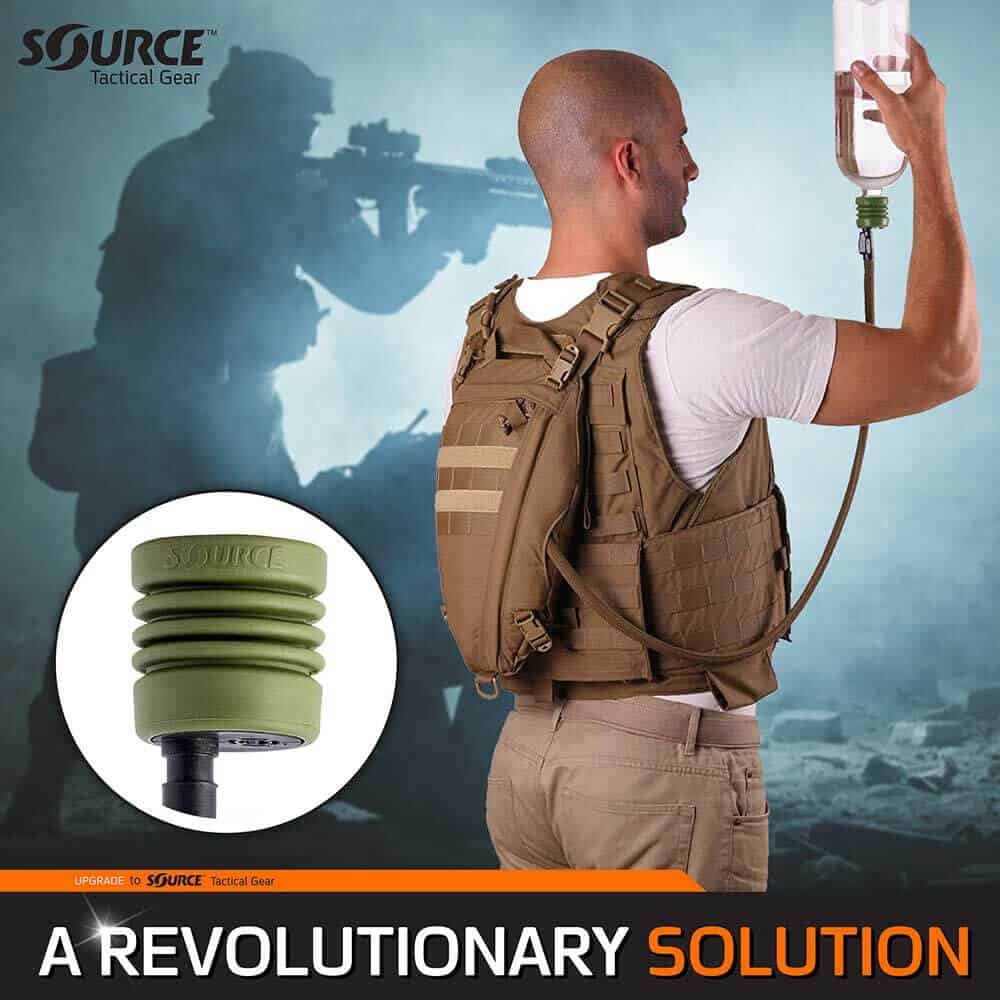 UTA is a revolutionary solution for refilling your hydration system while on the move.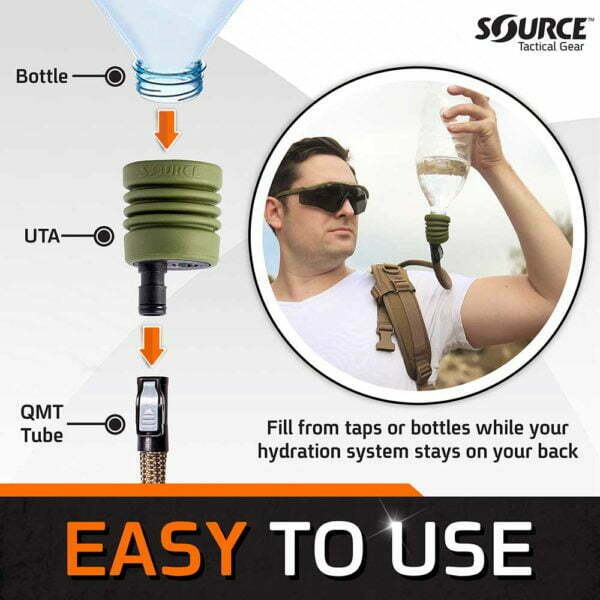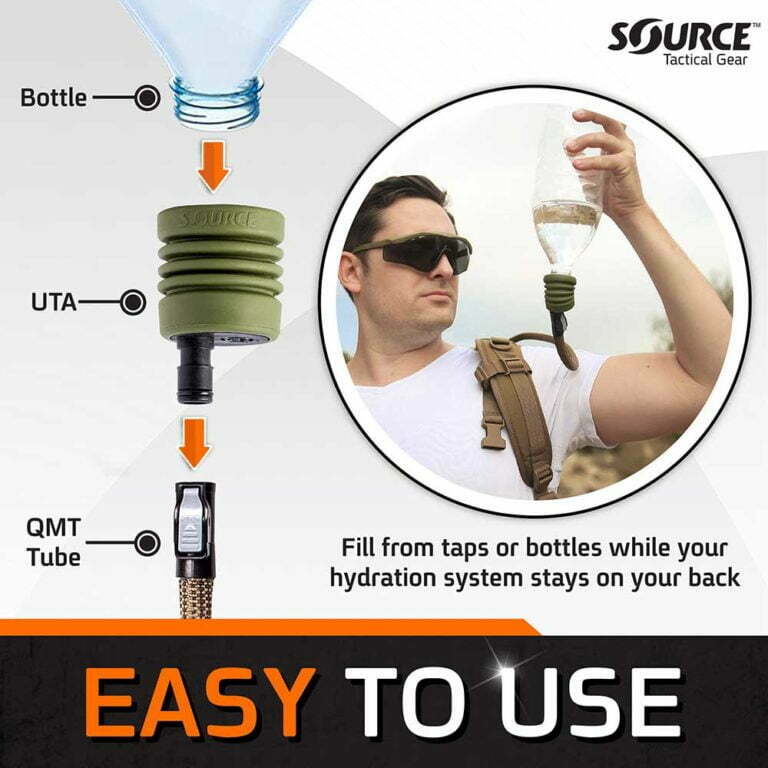 UTA allows the reservoir to be filled directly through the drinking tube, eliminating the need to remove the hydration pack from the back, thus saving the soldier time and hassle.
The product concept was developed following a visit with allied troops deployed in Afghanistan. UTA has been designed to fit and standard tap or water bottle but also to work with the 500ml bottles used to supply water in the field.
Small and lightweight, UTA's flexibility allows it to fit a range of tap/spigot sizes as well as standard size mineral water bottles. To prevent overfilling, UTA visually indicates when the reservoir is filled and will automatically disconnect to prevent damage caused by overfilling.
UTA is compatible with all Source systems featuring QMT (Quick Mate Technology). Simply "click out" the drinking valve from the end of the tube and "click in" the UTA.
Source also offers an Upgrade Kit that will convert non-Source hydration reservoir systems for UTA use.
All available UTA products can be viewed at the following link:
https://sourcetacticalgear.com/product-category/tactical-hydration-accessories/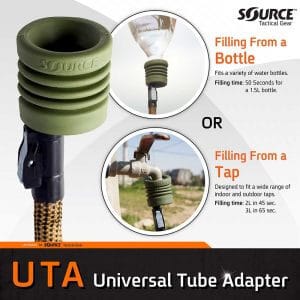 Technical information:
Filling from a bottle – fits a variety of water bottles.
Filling Time from a 1.5L bottle: 50 sec.
Filling from a tap – Designed to fit a wide range of indoor and outdoor taps.
Filling time from tap – 2L in 45 sec, 3L in 1.05 sec.
UTA will begin to expand when reservoir is filled and will automatically disconnect if reservoir is accidentally overfilled.
UTA is compatible with all of Source QMT (Quick Mate Technology) systems.

For more details please contact Source's sales team: