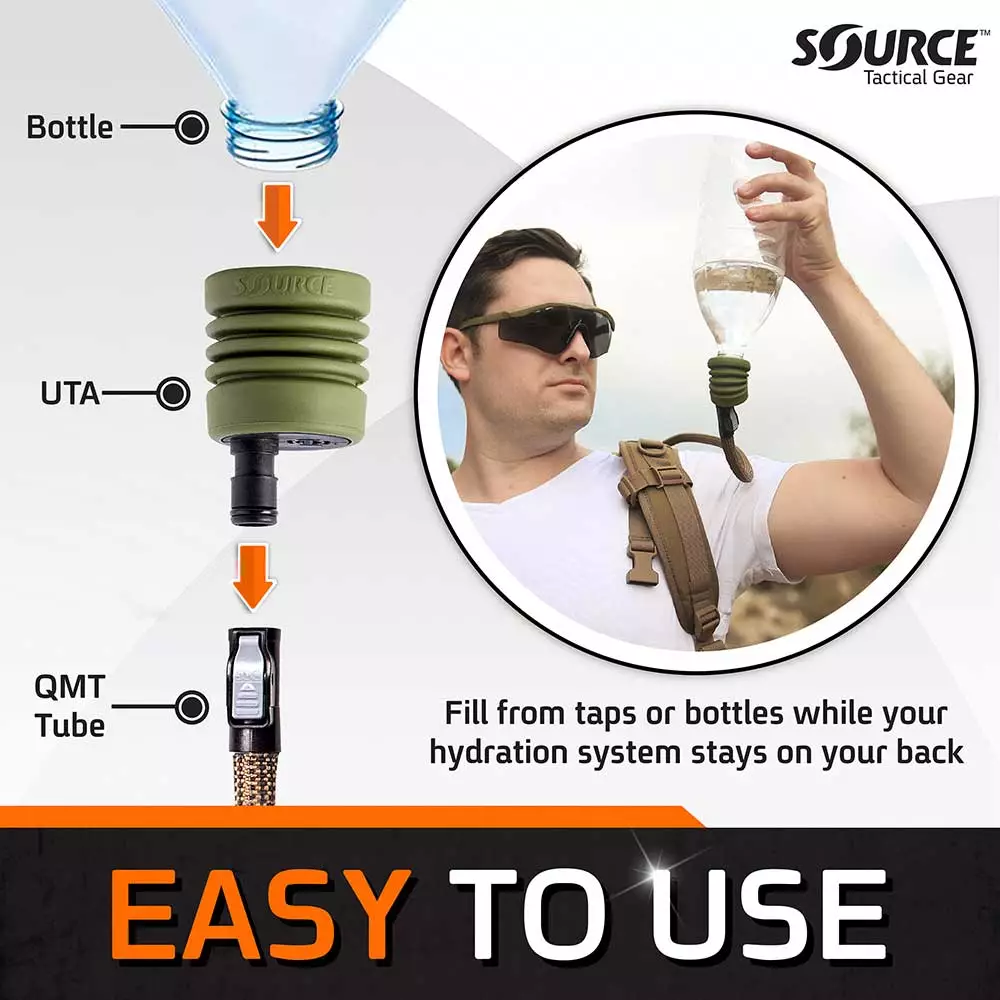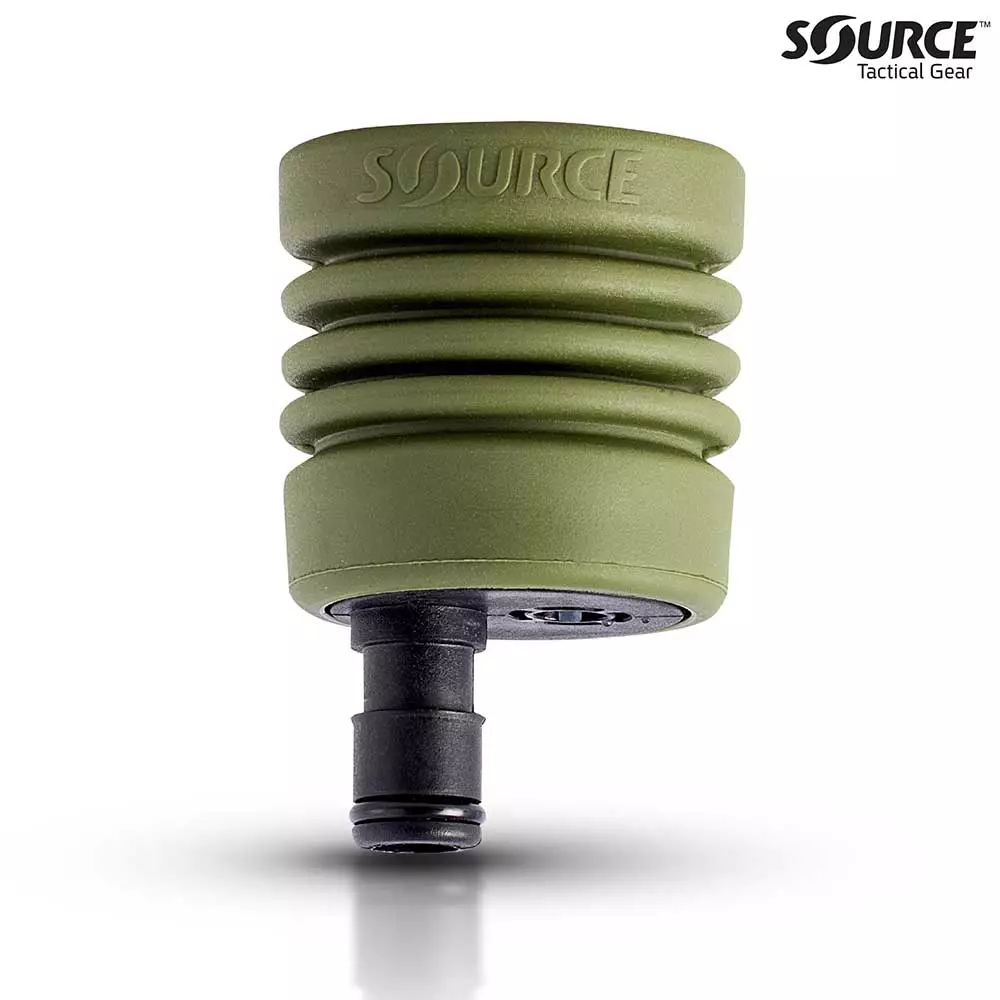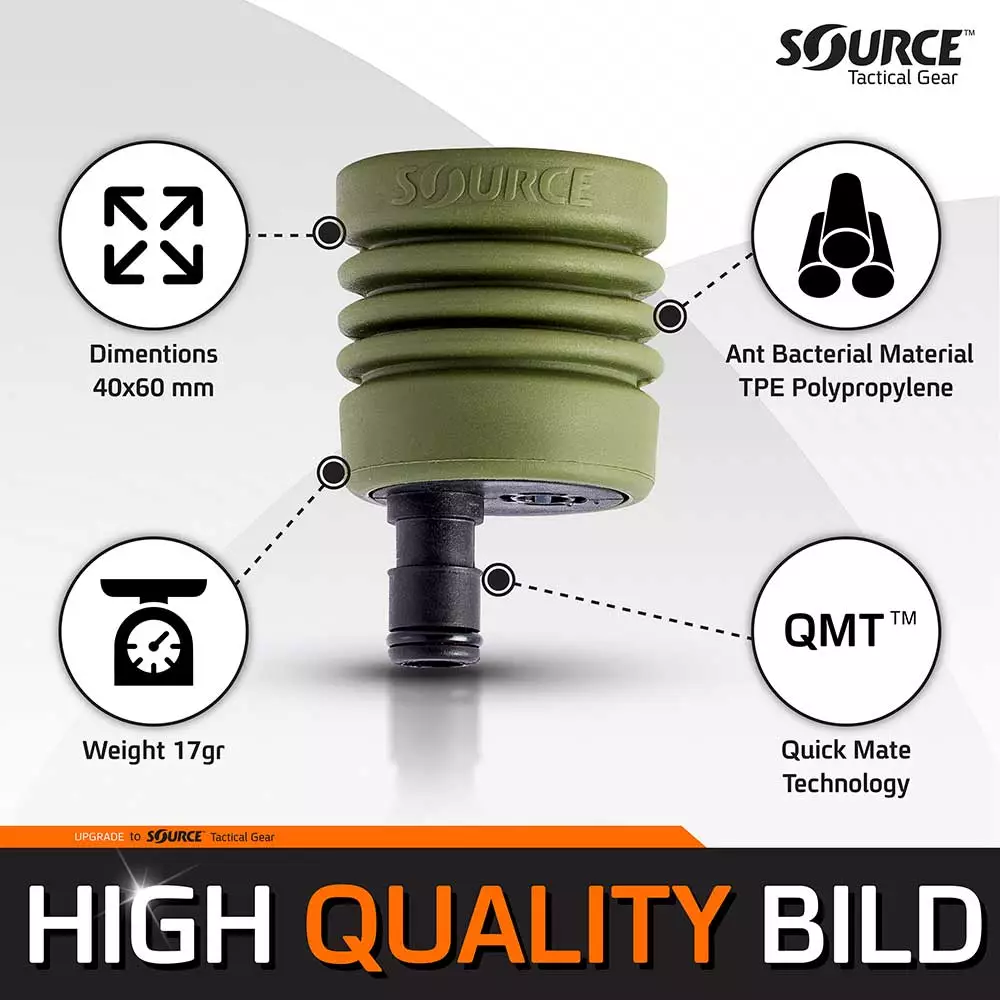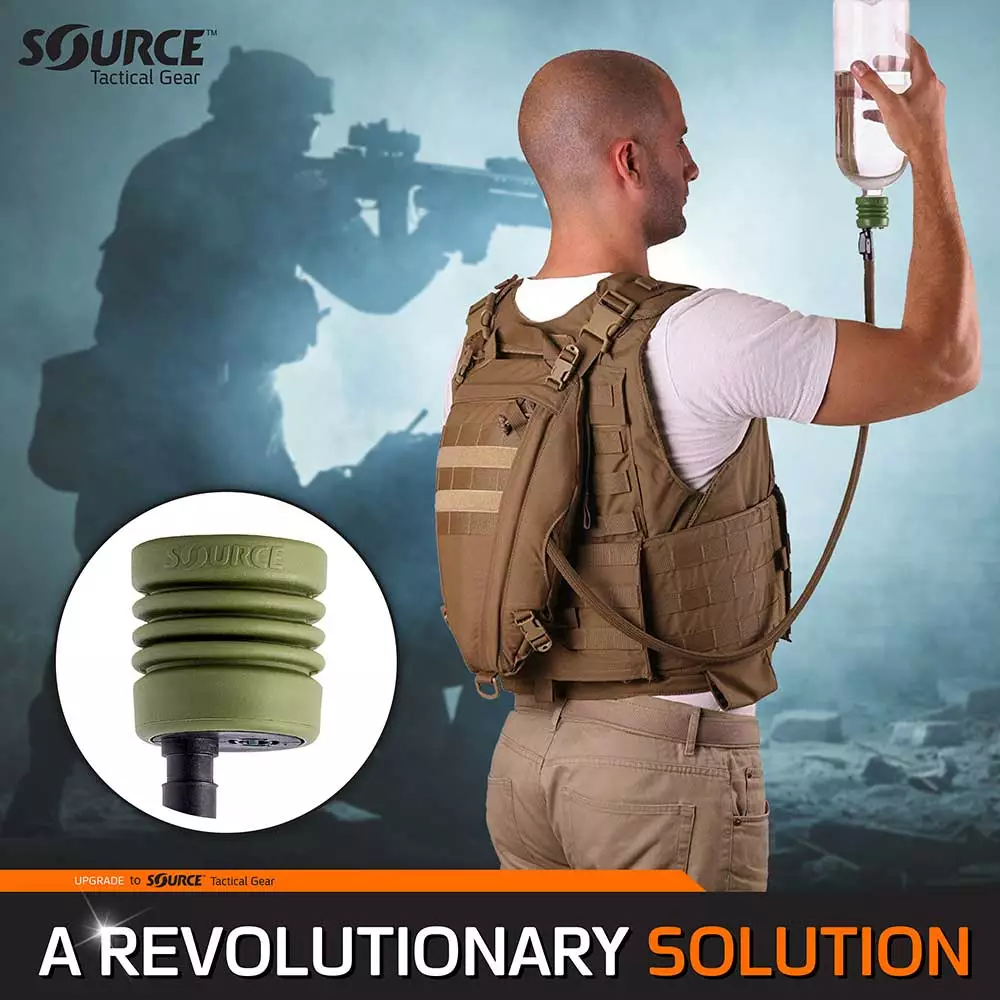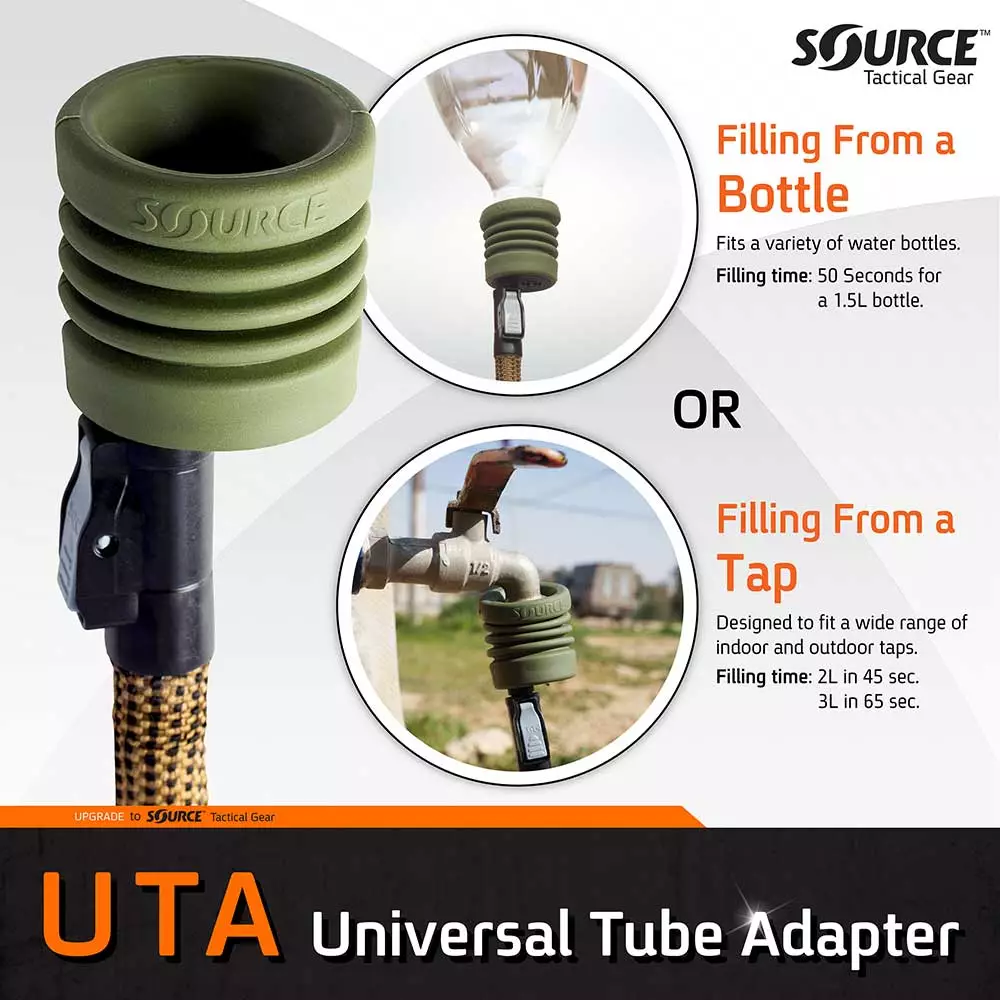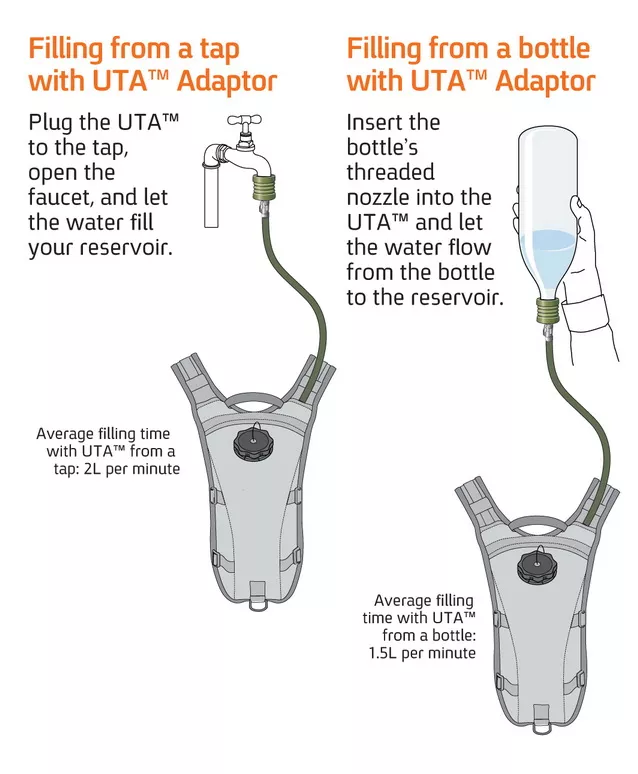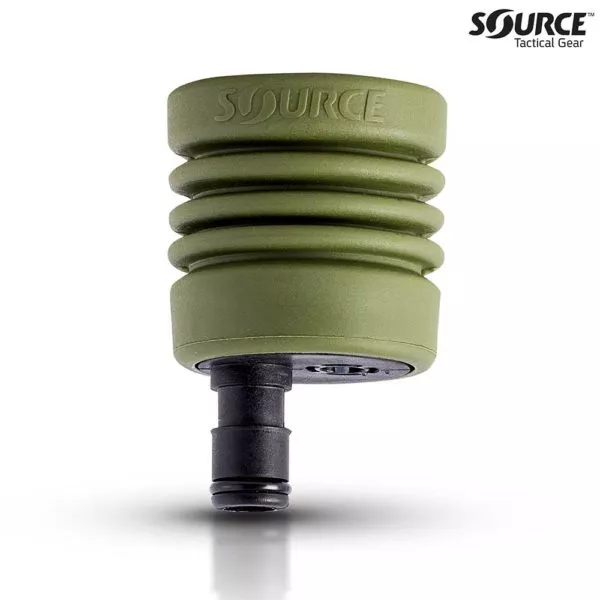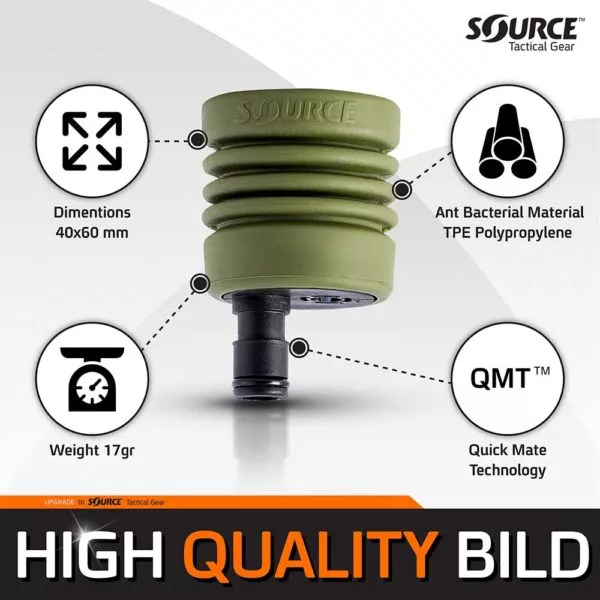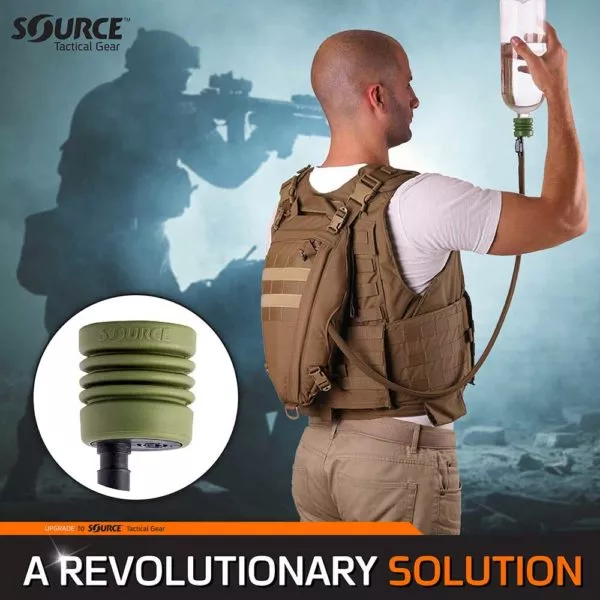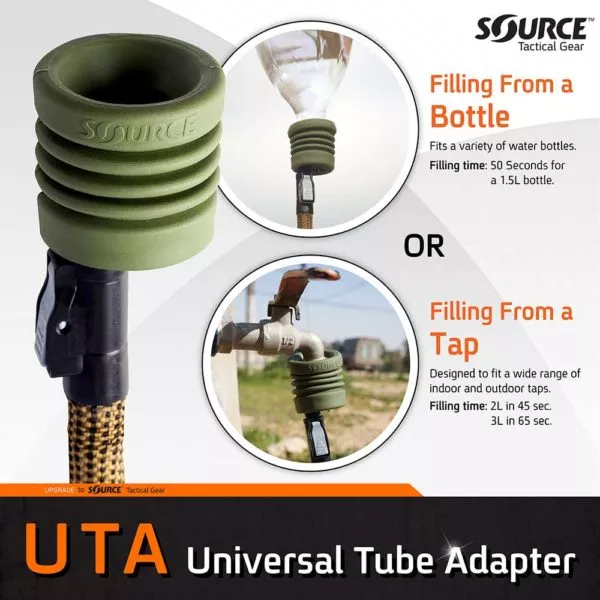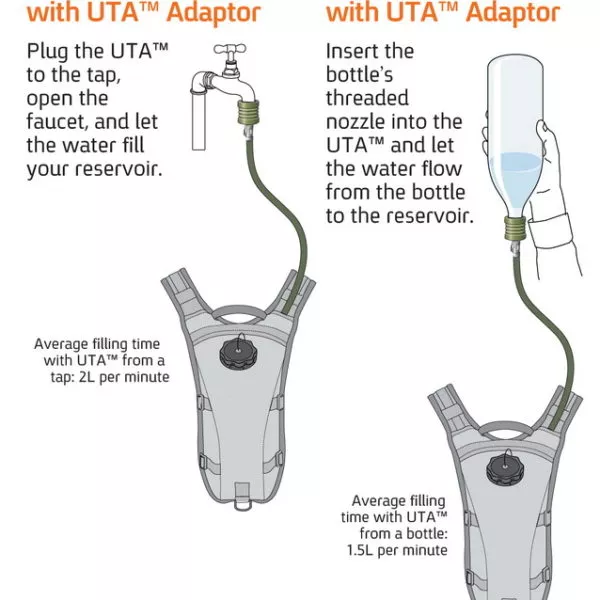 UTA – Refill
Your Bladder On The
Go
The revolutionary UTA Rapid Refill Adapter lets you refill your Hydration System through the drinking tube without removing the bladder from your backpack or vest.
In stock
Information
Dimensions (cm)
4 × 4 × 6 cm
Description
Our patented quick refill solution (U.S Patent No. 8,430,134 B2) lets you refill your hydration system on the move. The reservoir is filled directly through the tube eliminating the need to open or even remove the hydration pack from your back for refills.
Features
Connects easily to hydration bladder tube via Quick Connector
Fits most bottles and taps
Filling time from a 1.5L bottle: ca 50 seconds
Filling time from tap: 2L in 45 sec, 3L in 1 min 05 sec
UTA expands when reservoir is full and automatically disconnects if reservoir is accidentally overfilled
Customer Reviews
10/03/2021
PLUGIN D.

RU
Extra convenience
Yes, a convenient thing, but the price is high :)
09/02/2021
Kenny S.

US
UTA adapter
Quick change from mouth piece to adapter. I filled from a bottle so I didn't even have to take my ruck off
Related Products