Introducing: RIDER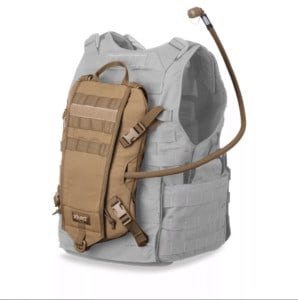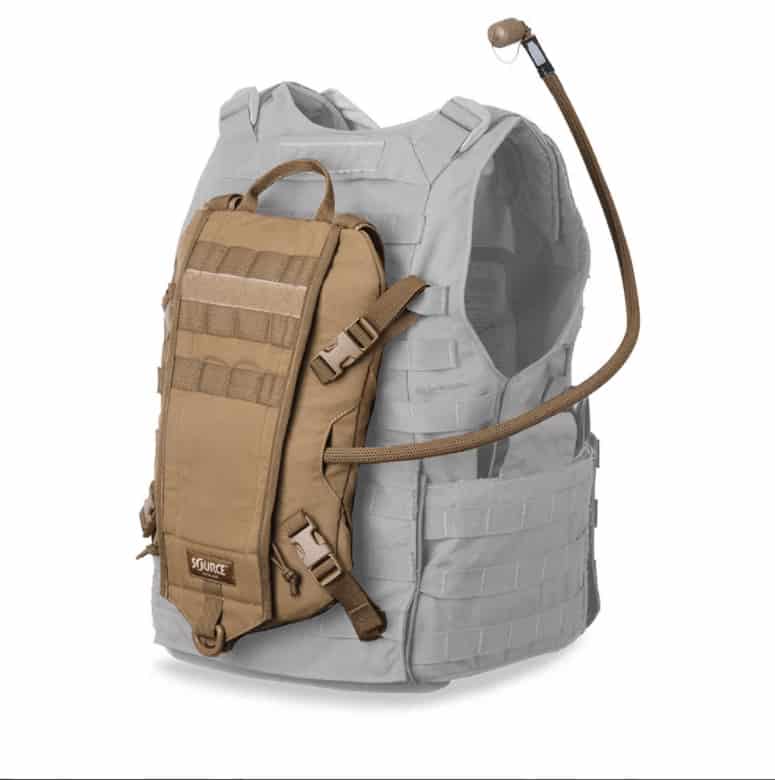 A Low Profile 3L Hydration Carrier.
The ideal compact solution to support fighter agility
The new innovative RIDER carrier is the hydration system solution for the warfighter's everyday needs.
The RIDER's dimensions are shorter and wider than the common hydration systems and it connects instantly to vests and packs with the unique SOURCE X ATTACHMENT. This easy and quick method creates a tight fit with the fighters' vest even when water level drops and no additional straps or hardware are required. This eliminates the time consuming cumbersome molle strap weave attachment.
The insulated reservoir compartment has parallel zippers that open by pulling the D ring swiftly with one hand. The compartment opening has Velcro fastening and an additional snap for extra security. This feature Combined with the Source Quick shut off connector on the base of the bladder allows fast and easy refilling of the bladder. By enabling the complete removal of the bladder without disconnecting the carrier from the tactical vest. The user can simply open the compartment with one hand, disconnect the tube from the bladder and take out the whole bladder for refilling. There is no need to "un-molle" the carrier, re-route the tube or fill the hydration system while still inserted in the carrier thus preventing carrier and loose attachments getting dirty or wet.
EXTREMELY COMPACT AND LOW PROFILE
The new Source Low Profile Bladder inside is only 6.5 cm thick (2.5″), thus significantly reducing the depth of the carrier making it truly low profile. The short shape and low profile allows the warfighter to sit upright in a vehicle and improves his performance.
IMPROVED  DEDICATED STORAGE SOLUTIONS
Extra space to store necessary accessories:
An internal filter storage sleeve specially shaped to hold in-line filters without restricting reservoir capacity.
A large low profile pocket on the carrier's front of the bag for personal equipment and some extra molle rows, just in case.

The RIDER's professional features are numerous :

The RIDER's unique linear and compact design, very distinct from other carriers on the market, can be worn comfortably with or without body armor
It fits on every body armor type and size
Comfortable contoured shoulder straps for use as a backpack. When inserted into a rucksack or directly attached to the armor, the carrier's straps can be partially detached and hidden in a special pocket.
A bright reflective high visibility strap ideal for PT. The stripe can be easily applied on the front and concealed by folding into the back pocket.
Top and side ports conveniently allow the drinking tube to be routed either above or below the arm.
Made out of lightweight but tough and durable abrasion resistant 500D Nylon shell.
| | |
| --- | --- |
| Liquid Capacity: | 3L/ 100oz |
| Cargo Capacity: | 1.5 L/50 oz |
| Weight (pack + reservoir): | 0.48Kg / 1.07Lbs |
| Hydration System: | Widepac™ |
| Reservoir: | 435 micron co-extruded Glass-Like™ PE |
| Valve: | Angled Storm-Valve™ |
| Tube: | Weave Covered 94cm/37in long |
| Length: | 14.1"/36Cm |
| Width: | 9.8"/25Cm |
| Max. Depth (with full reservoir): | 2.7"/ 7 Cm |
The RIDER comes with the new source WLPS 3 liter bladder. It's specially designed for ballistic vest integration that reduces the depth of the carrier, making it a truly low profile hydration system. The bladder is loaded with all of sources unique technology and features, including the wide slide, storm valve, QMT etc…