Source named Best for Battlefield in Army Times hydration review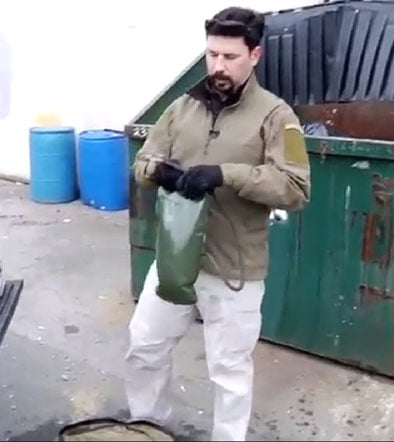 SOURCE Tactical Gear has always prided itself on leading by example, producing state of the art hydration technology used by a variety of Ministries of Defense all around the world. We have one of the most creative development teams in the fields of military hydration and tactical gear and we are delighted to report that this was proven by a recent rigorous testing conducted and published by the much respected military website www.militarytimes.com.
It is always satisfying to hear or read that we are getting it right. In a thorough independent test of 8 hydration systems, the SOURCE WXP Helix Valve came out the winner, being described as 'almost perfect when it comes to battlefield hydration'. Tests were made in durability, flow rate, ease of use and ease of cleaning. Despite being up against some pretty tough opposition, the SOURCE WXP Helix Valve proved its worth, beating all rivals and coming out on top after truly being 'put through the grinder' .
With a research and development team staffed mainly by ex-military officers, SOURCE Tactical Gear makes every effort to ensure that the changing demands of the soldier in battle are always met. By using only next generation materials and technology, we are proud to produce hydration solutions that will stand up to the very toughest of tests that anyone can set, including dropping 50lb sandbags from 6 feet as per the Military Times examination. We always endeavor to enhance and improve your outdoor experience in whatever the conditions and whatever the scenario.
If you have conducted your own tests on SOURCE products or have ideas for further tests or even if you have a story to tell about their durability, we at SOURCE would love to hear about it.