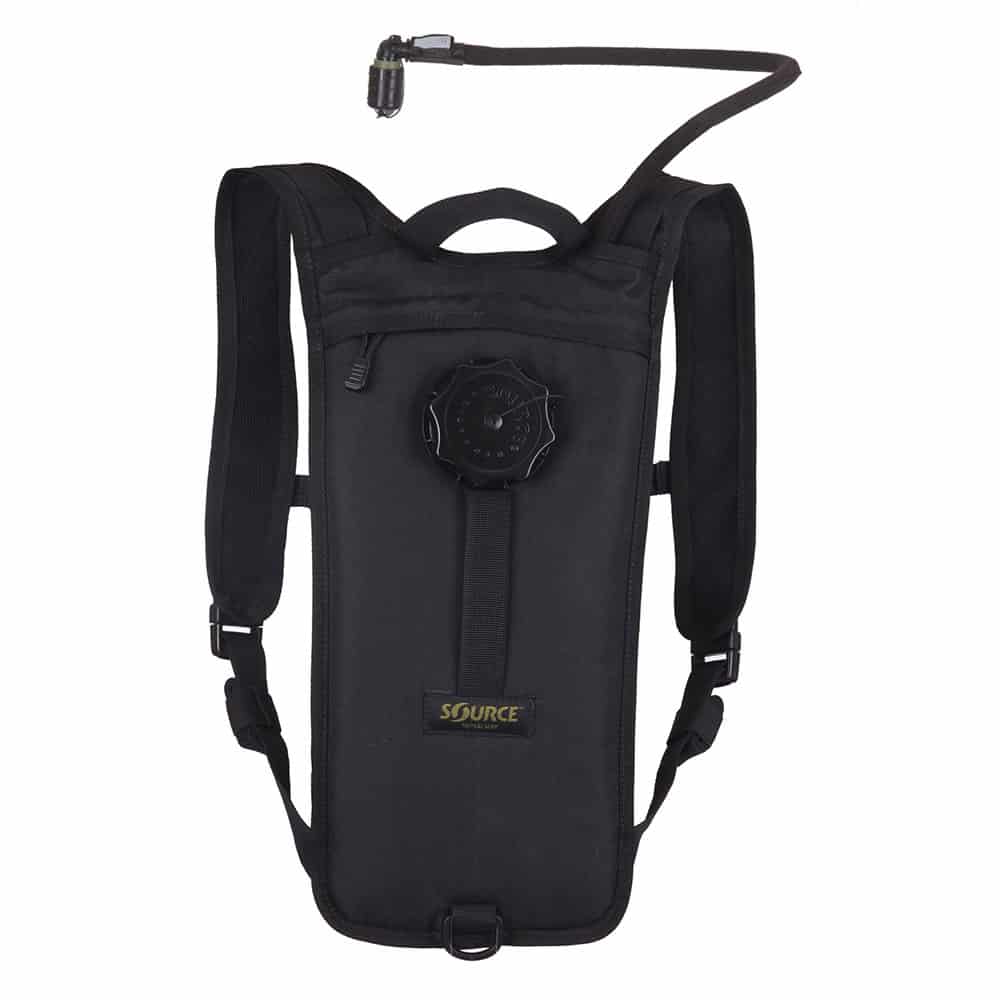 Transporter |
Hydration Pack | 2L
(70 oz.)
The Transporter Hydration is a favorite with S.W.A.T. and LE units thanks to its low profile shape, light, and durable build an insulated reservoir compartment.
In stock
Information
Exterior Fabric
Tough abrasion resistant Nylon
Adjusting Straps
Heavy Duty PP
Reservoir Capacity
2 Liter
Bladder Design
Screw Cap
Widepac Opening
Drinking Valve
Storm Push-Pull Valve
Drinking Tube Length
94 cm / 37 in
Hydration Extras
Dirt Shield
Tube Cover
Dimensions (cm)
41 × 21 × 3.8 cm
Description
The Transporter is high-performance tactical hydration pack, used by SWAT units around the globe. Its lightweight design and low profile shape allow for unhindered movement and maximum performance.
Hydration Pack Features
Tough Nylon shell
Closed-cell insulation hydration compartment keeps liquid cool for better absorption by the body
Drain Eyelet drains condensation in the insulated reservoir sleeve
2 1/4" cool mesh shoulder straps with adjustable sternum strap
Webbing filler handle and carry loop
External easy opening filler port fits most pump-style water filters.
Zippered Top Opening- Quick and easy access to the reservoir for cleaning, draining or replacement
Low profile shape
WXP Hydration Bladder Features
Hi-Flow Storm-Valve: no-bite push-pull valve with integrated shut-off mechanism; easy disassembly for cleaning
Angled Valve turns 360 degrees for perfect valve/mouth orientation; allows tube to be 25cm shorter; less excess tube bouncing around the chest
Dirt shield valve cover to protect mouthpiece from dirt
QMT Valve/Tube connector with shut-off allows quick and no drip attachment to respirator, micro filter etc.
Cool Weave Cover Tube insulates and blocks UV-light; water stays cool and inhibits bacteria growth
Large NC Filler Cap: Air tight, low profile, one hand operated with a new fill handle
Taste-Free System: Co-extruded PE film retains pure liquid taste without plastic flavor; BPA and phtalate free
Glass-Like Film with Grunge-Guard Technology: Inhibits bacteria growth on reservoir and drinking tube surfaces
Care-Free: Cleaning by simply rinsing the system and hanging it opened until dry (if used with water)
Widepac Closure: Patented slide closure for easy draining and cleaning; airtight seal
Related Products