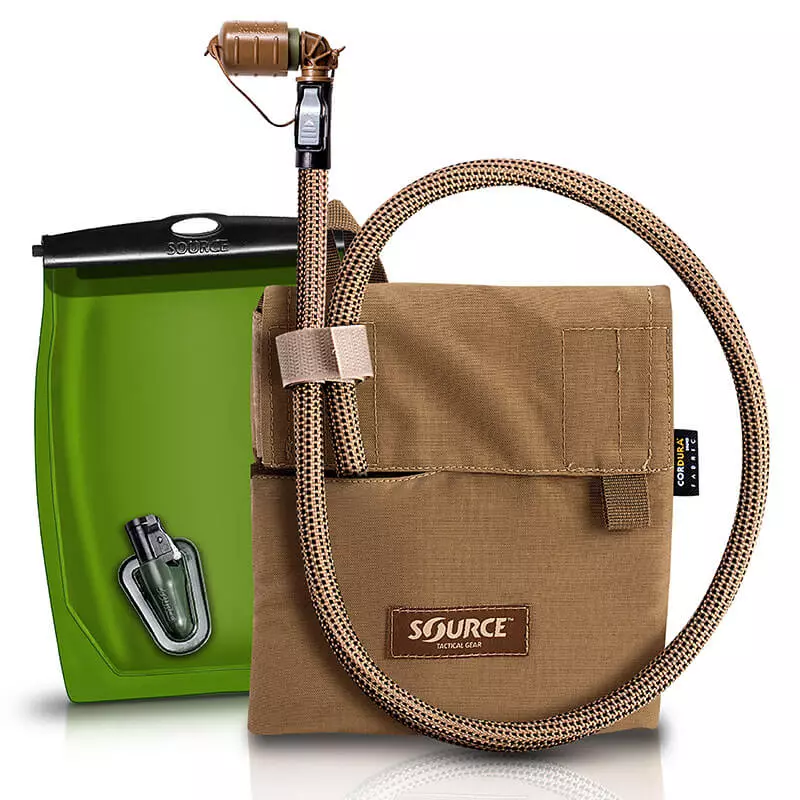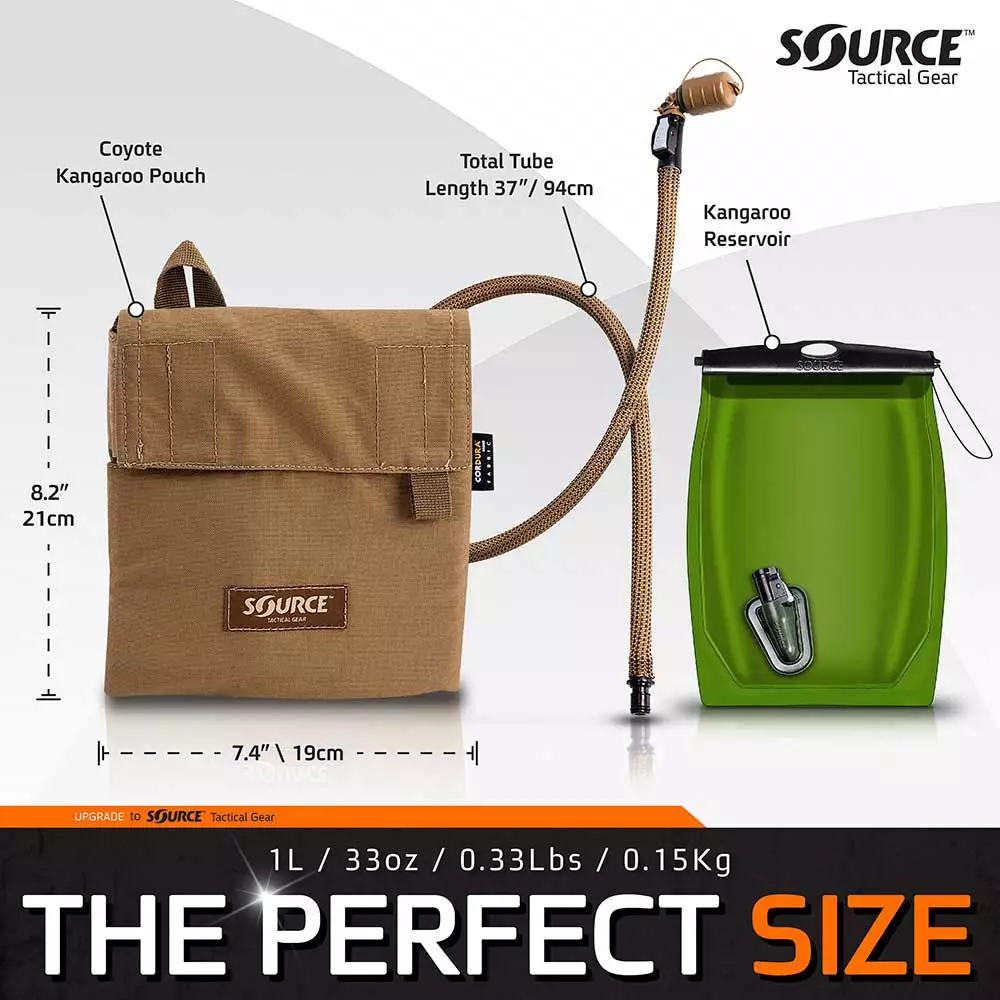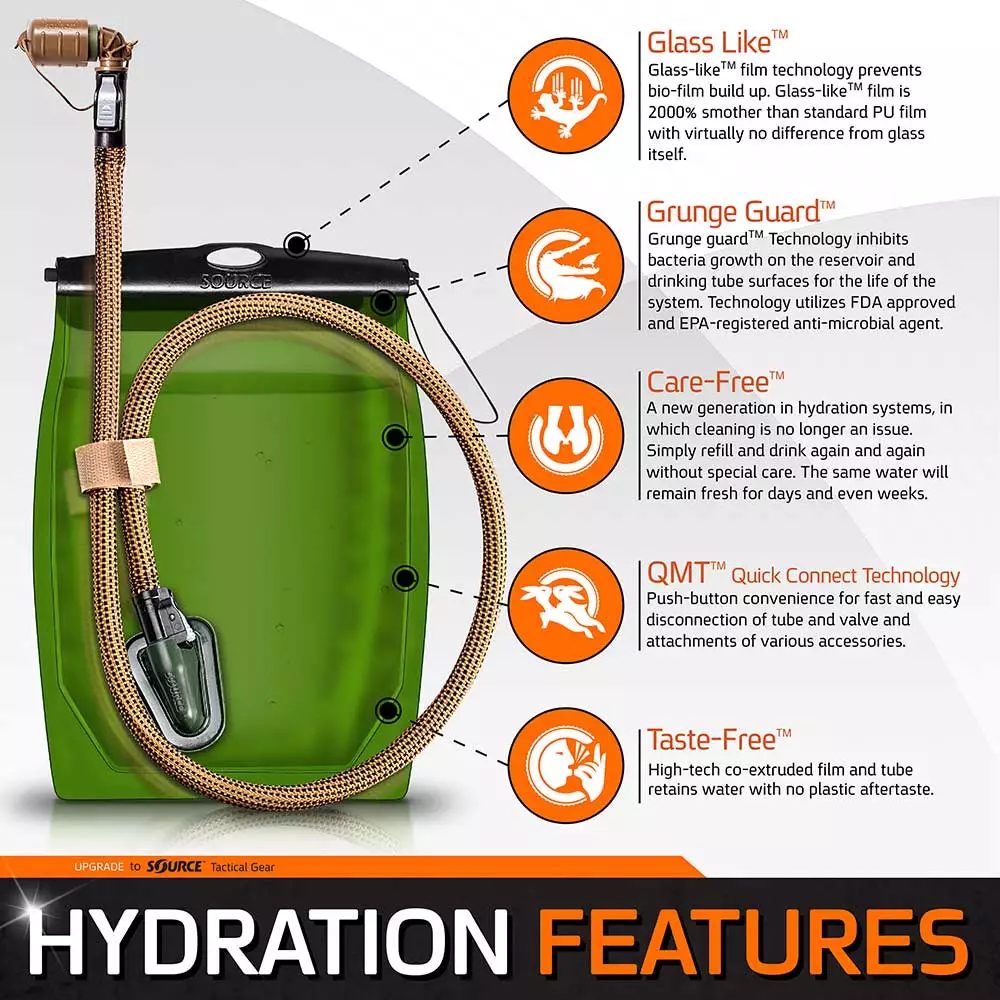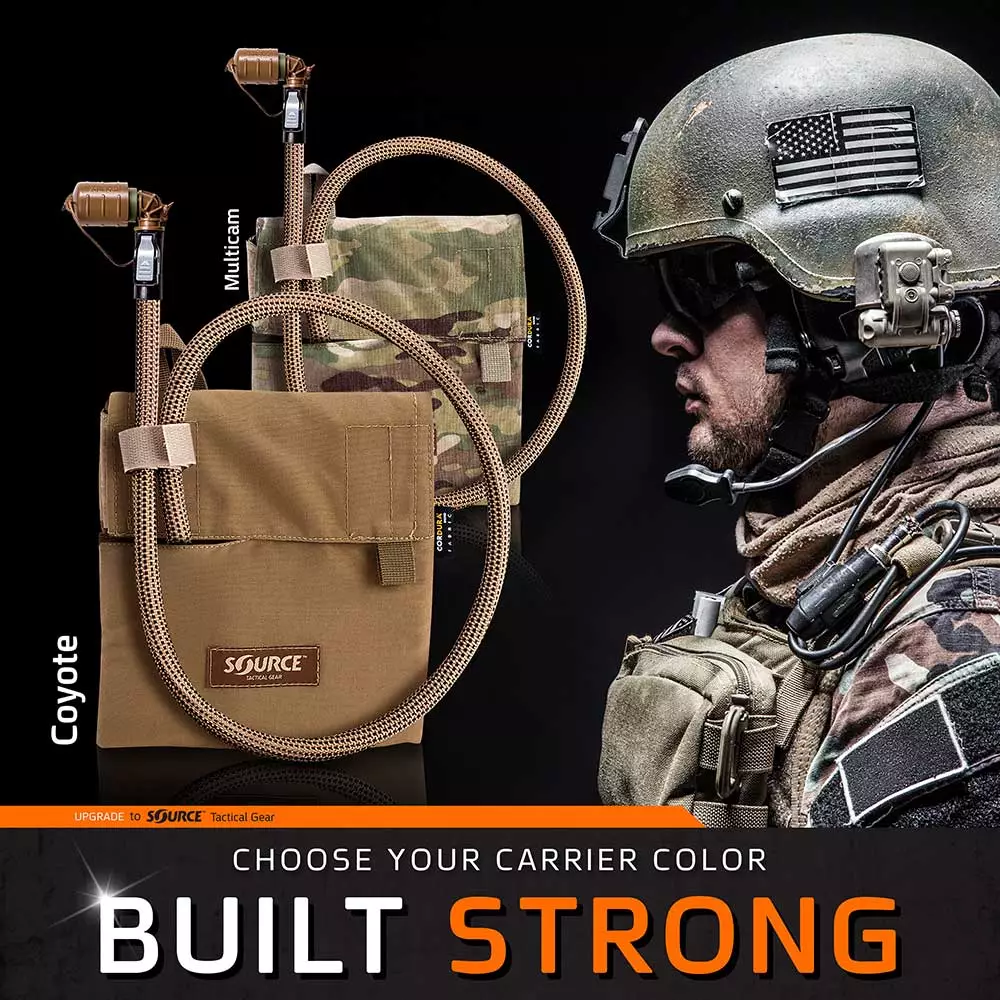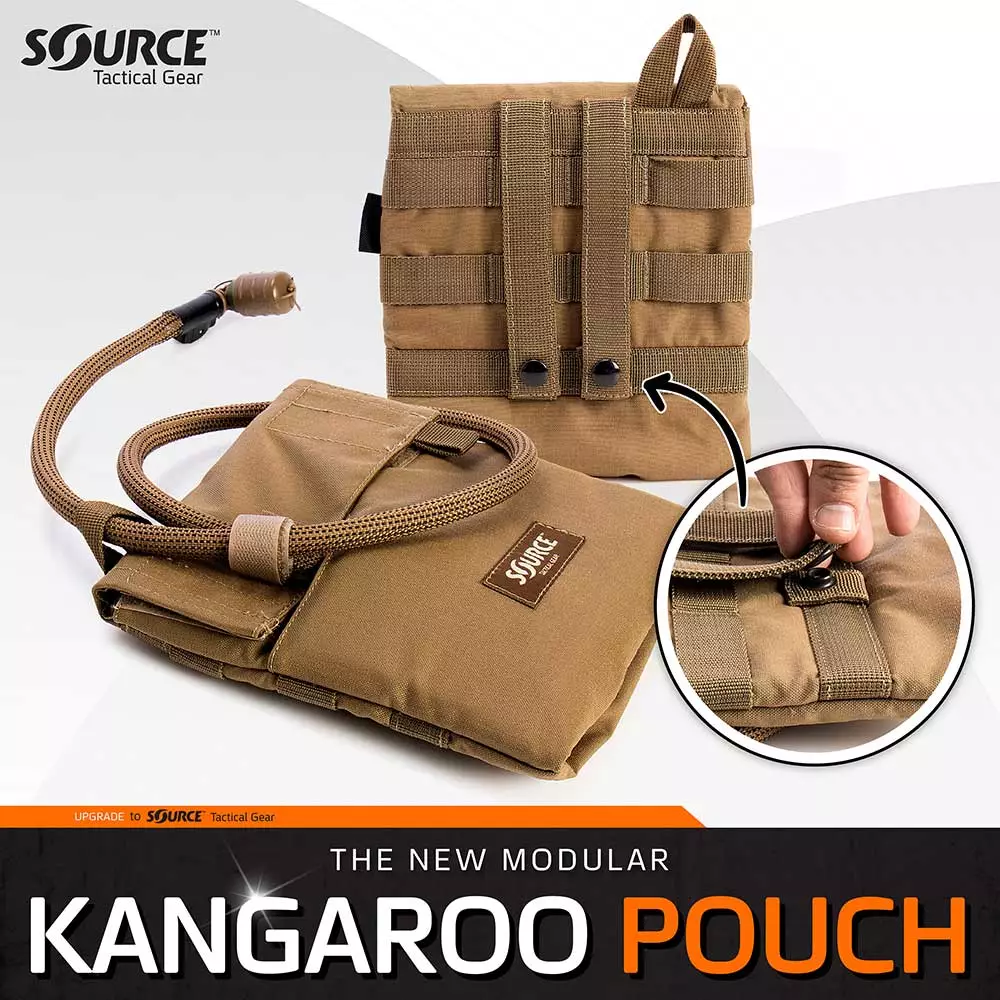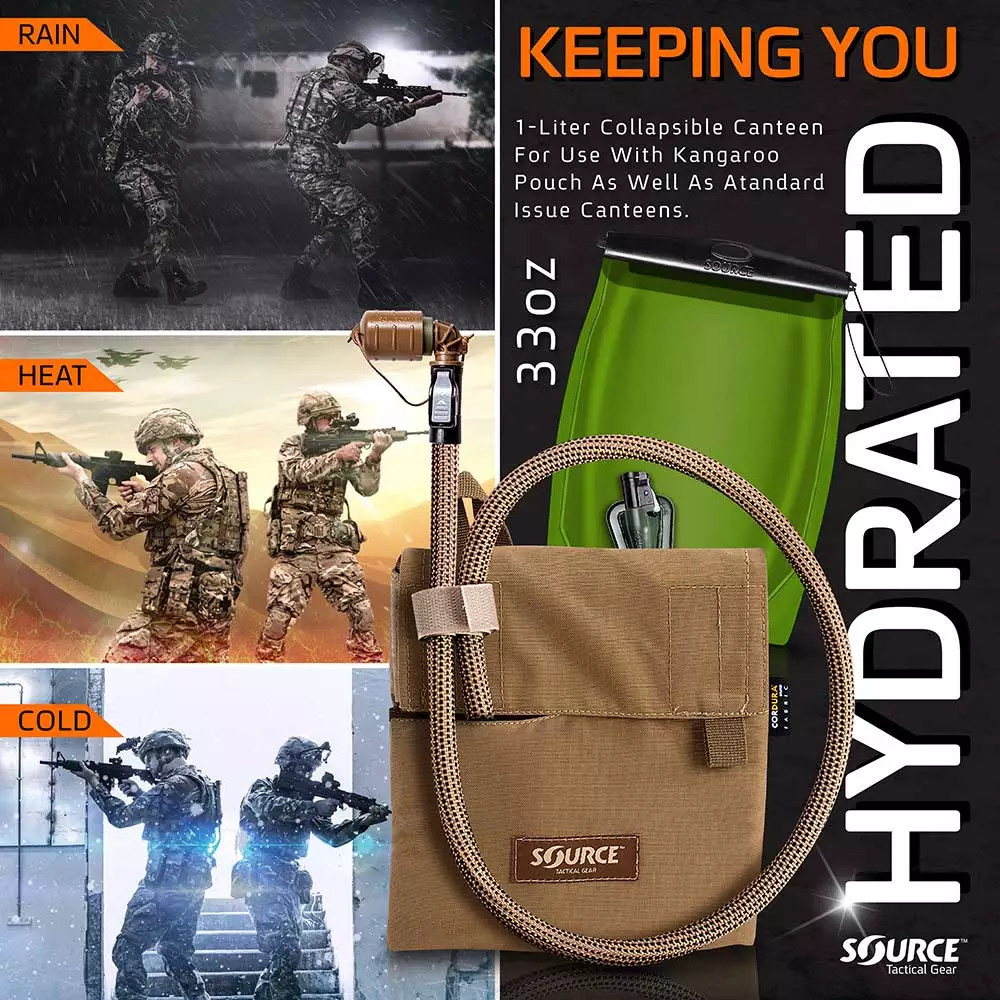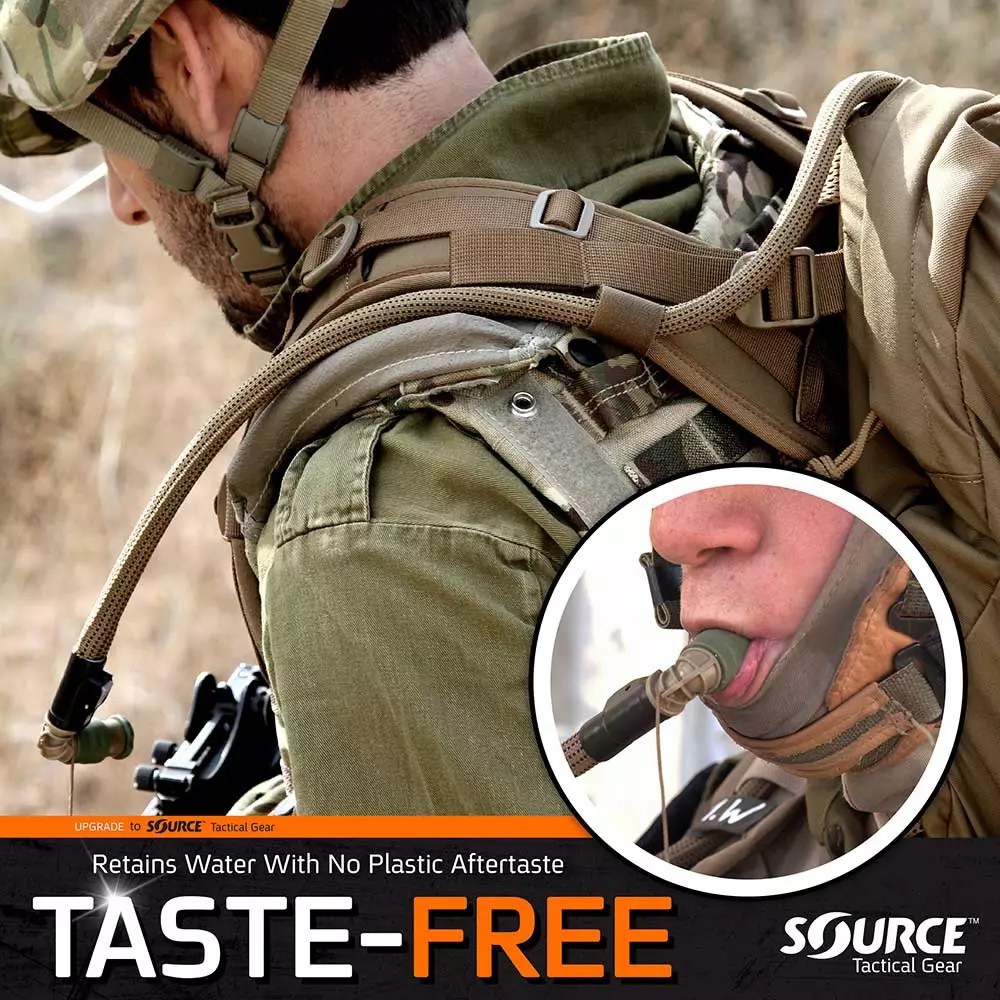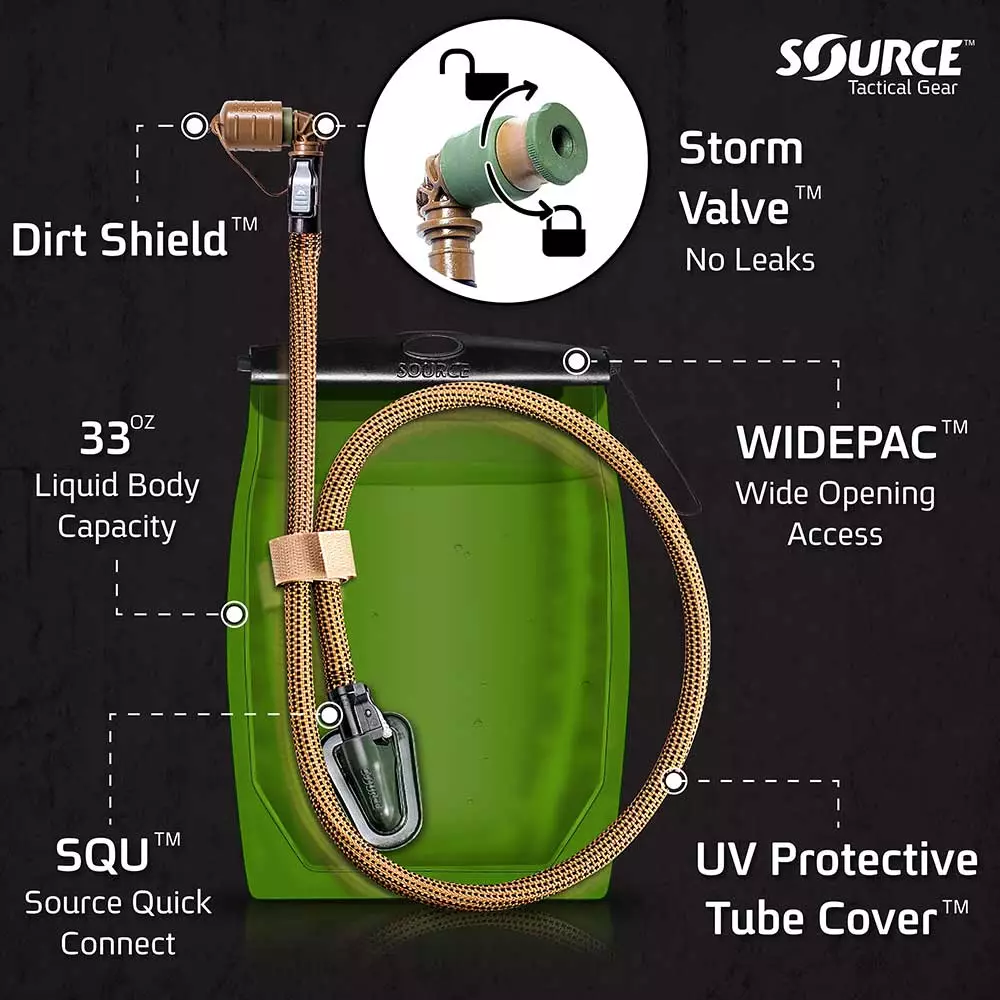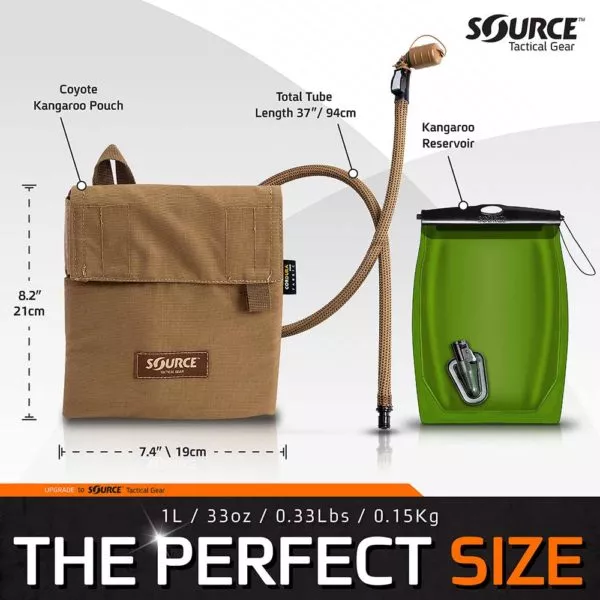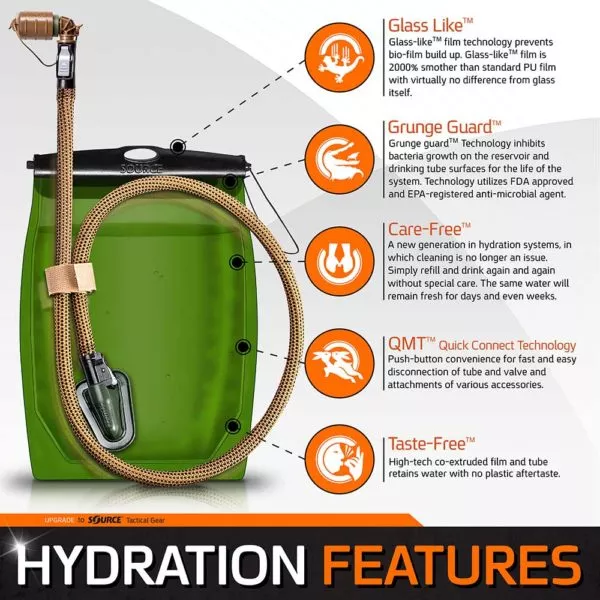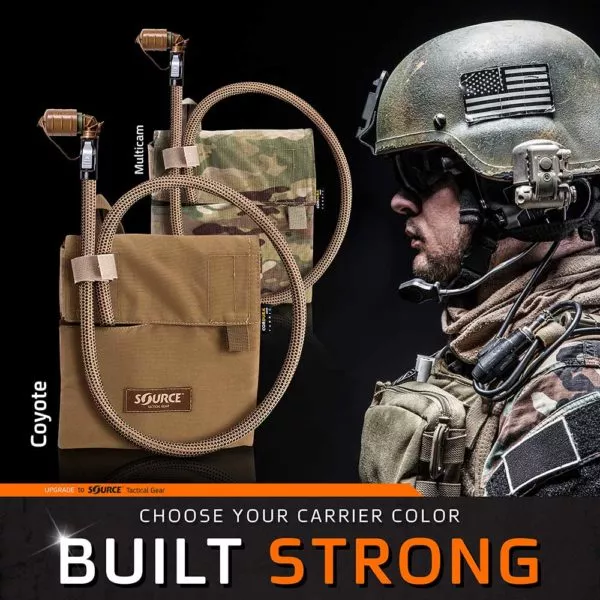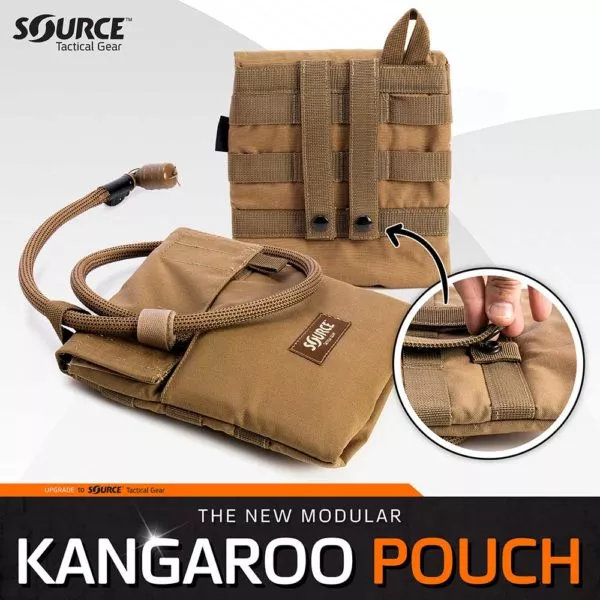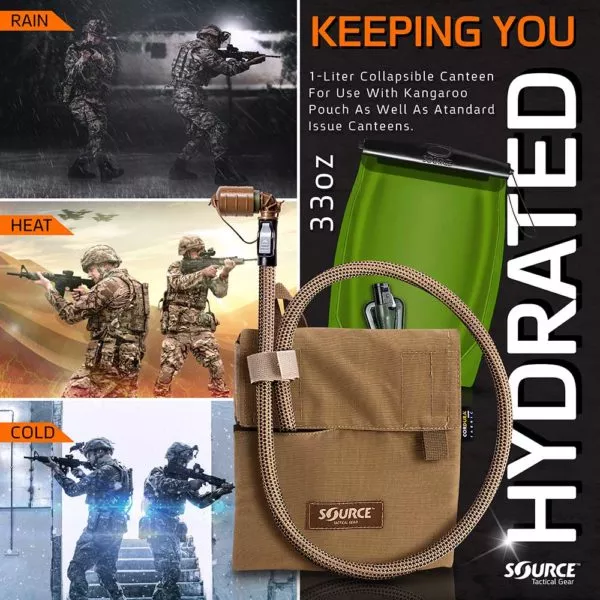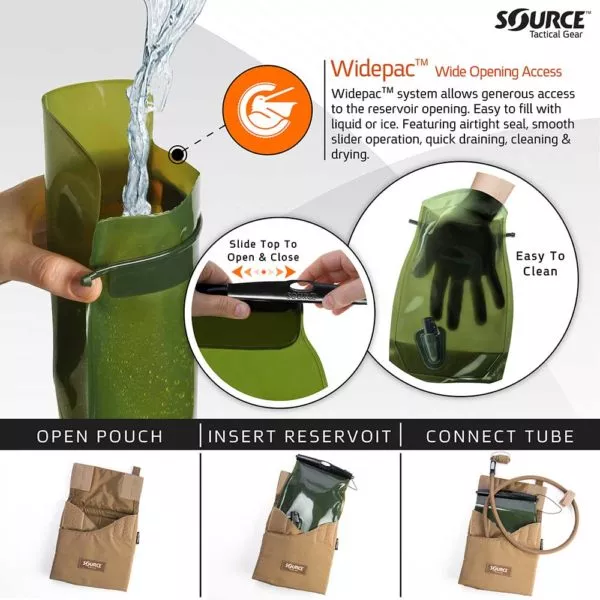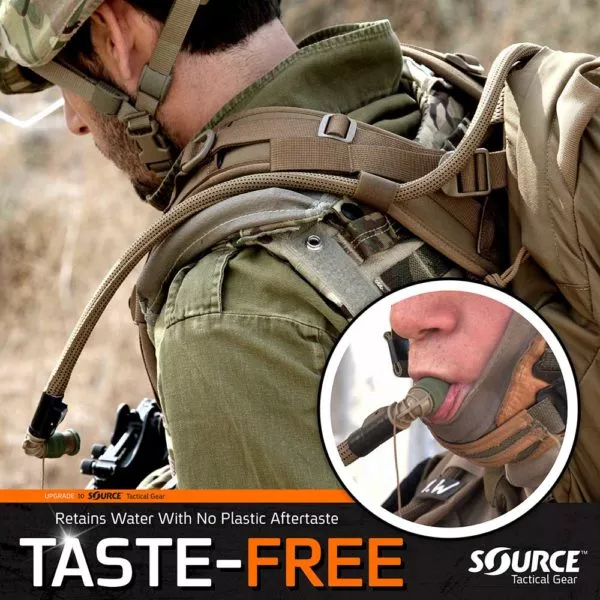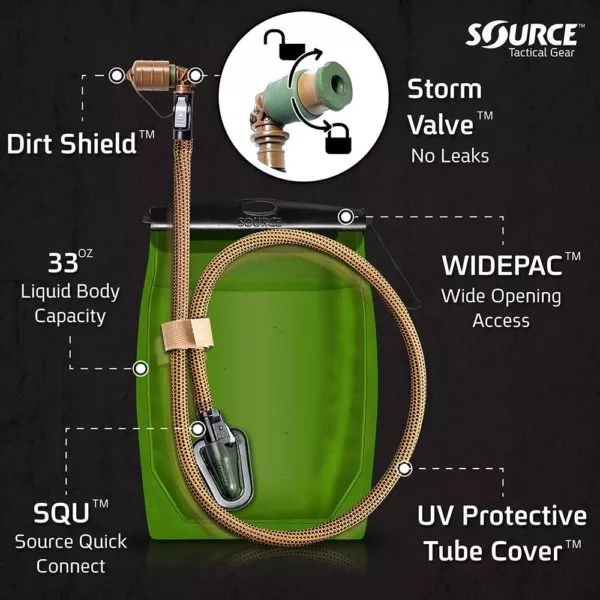 Kangaroo | Hydration
Pouch | 1L (32 oz.)
The Kangaroo is a modular pouch canteen/hydration system that works where back mounted systems often do not. Its bladder is made from SOURCE developed 3 layers coextruded Polyethylene film featuring Taste-Free quality, low maintenance, Glass-Like surface, and integrated Grunge-Guard antimicrobial protection.
Information
Color
Black
Coyote
Multicam
Exterior Fabric
Cordura 500
Adjusting Straps
Heavy Duty PP
Reservoir Capacity
1 Liter
Hydration Extras
Dirt Shield
Tube Cover
Drinking Valve
Storm Push-Pull Valve
Drinking Tube Length
94 cm / 37 in
Bladder Design
Widepac Opening
Dimensions (cm)
19 × 1 × 21 cm
Description
Tactical Hydration Pouch compatible with the Kangaroo Hydration System for easy attachment to vest or war belt via MOLLE webbing.
Features Kangaroo Pouch
High performance 1L Hydration Pack for attachment via MOLLE to vest or war belt.
Compatible with 1L Kangaroo bladder.
Velcro opening for easy access to the bladder.
Closed-cell insulation keeps water cool.
Tube routing velcro strap prevents the tube from dangling.
Drain eyelet drains condensation in the insulated reservoir sleeve.
Features 1L Kangaroo Hydration Bladder
Hi-Flow Storm-Valve: No-bite push-pull valve with integrated shut-off mechanism. Easy disassembly for cleaning. Can be exchanged easily with our Helix bite valve (sold separately).
Angled valve design: Turns 360 degrees for perfect valve/mouth orientation; allows the tube to be 25cm shorter; less excess tube bouncing around the chest.
Drinking tube with weave cover sleeve keeps the water in the tube insulated and blocks UV light to inhibit bacteria growth. A dirt shield valve cover to protect the mouthpiece from dirt is included.
Leak-proof Wideslide opening for easy filling, emptying and drying.
Dirt shield valve cover protects mouthpiece from dirt.
Self-sealing SQC connecting the drinking tube to the bladder: simply disconnect the drinking tube when inserting/refilling the bladder.
Drinking valve connected with quick coupling, allows quick attachment of accessories like SOURCE UTA Rapid Refill Adaptor, Helix Valve or filters without spilling.
Tough 3 layer construction featuring Glass-Like, Taste-Free and Grunge-Guard antimicrobial protection.
German versions include a Bottler cap opening.