Invented by SOURCE – New patents registered
The story of SOURCE started with a groundbreaking invention more than 20 years ago: Our X-Strap technology for hiking sandals. And we keep inventing. Just recently we registered our SPRESH Squeezable Bottle and the Universal Tube Adaptor (UTA) with the US Office of Patents and Trademarks.
We're not trying to re-invent water. It's perfect. But at SOURCE we look for more intelligent, convenient and sustainable ways to store water, to take water along, to bring water wherever you're thirsty. We invent simpler and better ways for you to hydrate, to drink water, whatever you are doing. And we've had some good ideas over the years. Today, SOURCE holds almost a dozen patents.
SOURCE holds patents in Hydration Systems Technology and in Footwear
The first patent SOURCE registered was the SOURCE Outdoor Sandal's unique X-Strap system. It was the starting-point for the success of SOURCE Sandals, more than 20 years ago. Until today, 20 years later, that patent protects the unique strap-system that make SOURCE Hiking Sandals so comfortable and successful all around the world. Of course, we also keep improving our Sandals, just recently with the addition of Cupron Copper-Oxide.


New patent on the technology inside the SPRESH Squeezable Water Bottle
We're proud that very recently two new patents were accepted by the United States Patent And Trademark Office.
The latest patent registered concerns our SPRESH Squeezable Watter Bottle.
The unique technology inside the SPRESH lets you drink with a light squeeze from your hand, without lifting and tilting the bottle. As with everything, the simple idea is the best idea: It's like you're drinking from a straw. Try it, order your SPRESH online!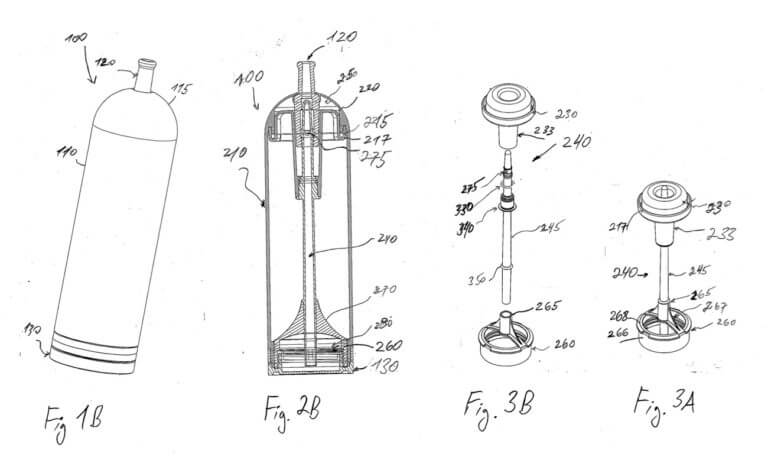 The Universal Tube Adaptor (UTA)
The SPRESH patent joins the line of inventions SOURCE registered over the years. Also just recently, we've registered the unique concept of our Universal Tube Adaptor (UTA).
UTA lets you refill your hydration bladder from a bottle or a tap without removing it from your pack.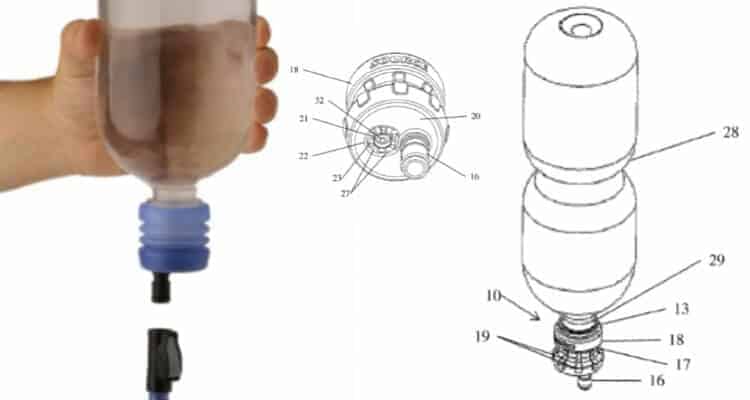 The Widepac and more to come …
Best known – next to the mentioned X-Straps Technology in sandals – is the SOURCE Widepac bladder. The patent makes sure, there are no low-quality copies out there, just the high-quality SOURCE Original Widepac featuring the unique, wide opening with the slider, the patented "Sealing device for flexible liquid container". And looking ahead, this is our promise to you: We'll keep inventing!