Phil and Al both support SOURCE in the UK, delivering training and expertise for the VIRTUS Soldier System. They both compete in this year's Telemark Championships and we took some time to chat about Telemark and their job, instructing units in the British Army about the new VIRTUS Soldier System by SOURCE.
How did you get into the job?
Phil – I was lucky and spent time working at Infantry Trials and Development Unit in Warminster. I really enjoyed the work and being able to make a difference. The opportunity came up helping roll out the SOURCE VIRTUS system so I jumped at the chance to use my experience to pass it onto others.
Al – The success of using an experienced ex-service member and a revised fielding model became very clear, this led to the MOD wanting to expand the team. Having spent the latter part of my career as a weapons instructor I quickly discovered I had a passion for teaching, this combined with a good knowledge of solider systems and my interest in "perfecting equipment" (known in the military as a kit pest!) made me a strong fit for the role.
What is your average day?
Phil – There is no average day. We can spend time briefing on VIRTUS, teaching how to best use the kit to yomping over the Brecon beacons and bivvying out in the kit to see how it performs when living with it.
Al – As Phil's said it's an incredibly varied role, in my first year I have spent time out in Israel, Cyprus and Estonia and covered nearly 20 thousand miles visiting Units around the UK. One week I could be presenting to an audience of 500, the next I could be crawling through a swamp trialling equipment.
What is the best part of your job?
Phil – Getting the best kit for the soldier. We spend a lot of time testing, evaluating and developing the system to ensure it works when needed. We will spend time using the kit in realistic situations and wear it in demanding conditions. Running an assault course in 38oC whilst wearing Body Armour and equipment weighing 32kg was pretty miserable though!
Al – Interacting closely with the end user and assisting them in getting the most from the equipment in their bespoke roles. As VIRTUS is now being issued to a very broad spectrum of UK armed forces, we see many different user groups and their requirements; for instance a configuration that works for an infantryman will be different to that of a medic or AFV crew.
What have you learned about the MOD and kit procurement?
Al – Whilst I was still serving, the general feeling from the troops was that the MOD would go for the cheapest option when it came to equipment. Having now seen a procurement process from the invitation to tender through to trial phase, this is not the case. The list of requirements the equipment must meet (a lot of which are unseen to the end user) is extensive and thus the challenge faced by a manufacturer to meet all of them is huge.
If they make it through this selection then it's on to a trial phase where the equipment will be extensively tested in various environments by the end user. I think it is safe to say, the end user is getting the best equipment available at that time.
Now last but not least: Why telemark?
We are are both ex Royal Marines and Telemark Skiing is a transferable skill used by the RM in the Arctic. Phil spent quite a few winters in Norway with the Royal Marines and learned to Telemark (badly) on military planks! During Al's time with the Royal Marines, the Arctic deployments ceased due to operational commitments, hence his being new to the sport.
The Telemark Championships give the opportunity to learn how to do it properly with some really great tuition. Ultimately though it is because Phil is always looking for the perfect turn.
Thank you Al and Phil, and good luck for the upcoming races!!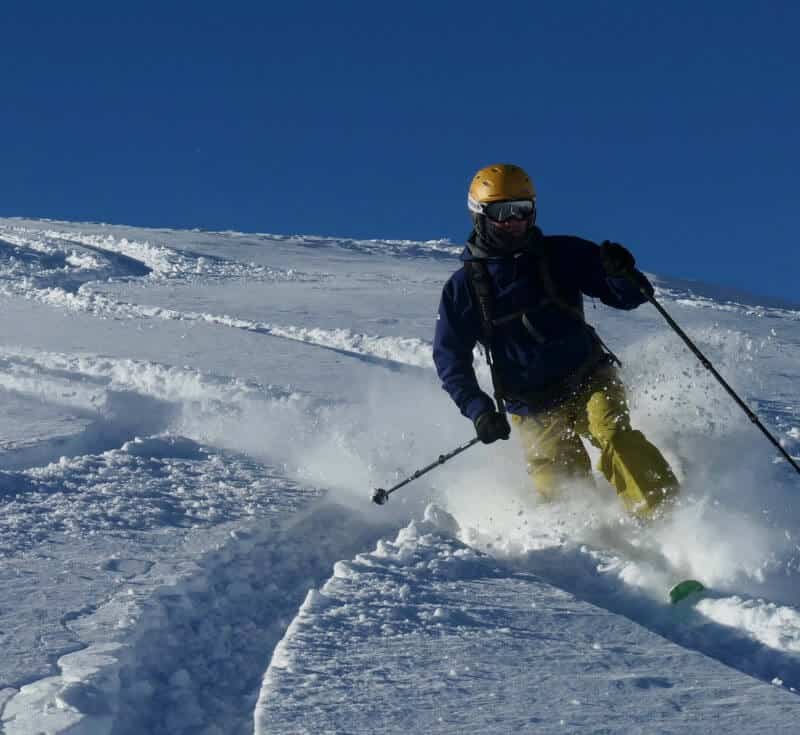 Registration for competitors at the British Royal Navy and Army Telemark Skiing Championship 2019 has begun. Over 100 racers attended the kick-off event at Pralognan-la-Vanoise in the Savoie region, France.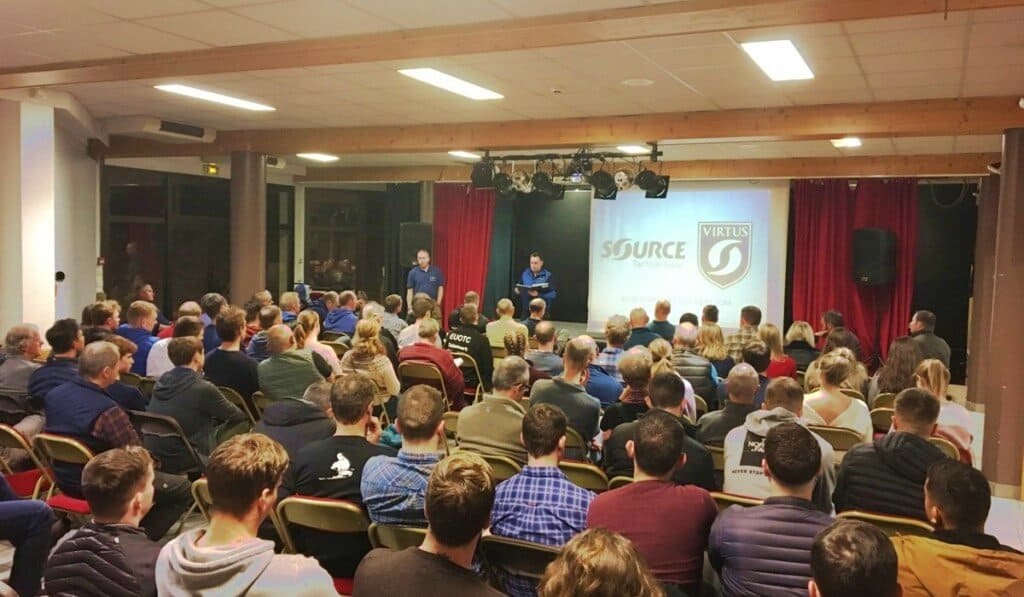 Competitors were greeted at the registration with a gift bag provided by SOURCE containing useful items to be used during the event. Racing is hard work so each competitor received a SOURCE Liquitainer to ensure they are all rehydrated and at their best when racing.
The Liquitainer is especially handy as it folds flat and can be rolled up and stowed in a pocket when empty. Other useful items are the neck warmer and Sandal Bag (great for keeping trainers in). The Source key ring makes a great wallet for loose change for the all-important Après-Ski!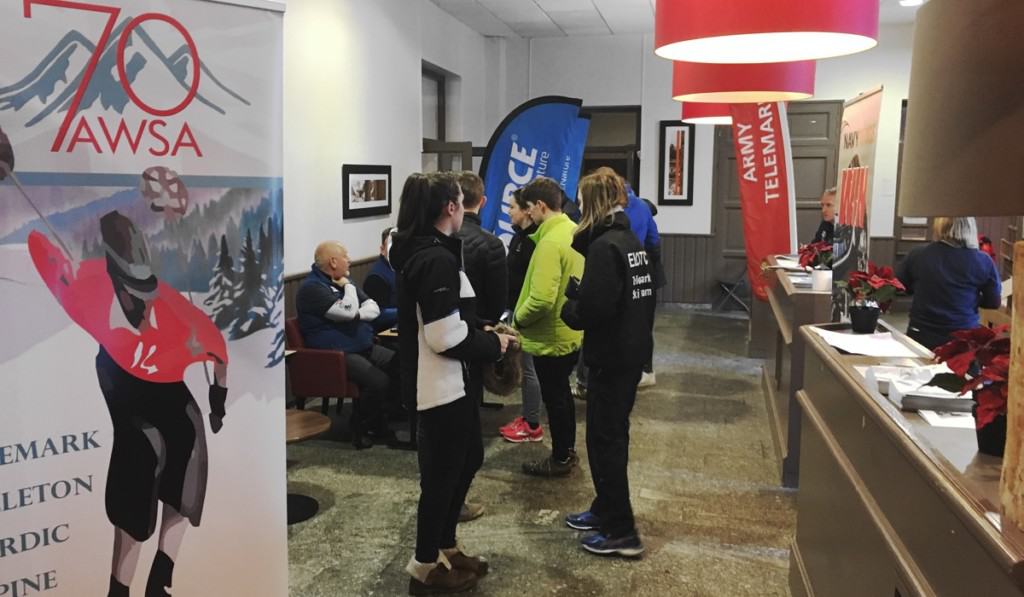 The race training begins now with competitors being divided up into race training groups depending on ability. Actual racing starts on Friday with the Qualification Race. We will keep you posted as the event progresses.
The Championships also termed Ex Telemark Titan 2019 is sponsored by SOURCE and attended by members of SOURCE's UK agent, Phil Craigie and Al Kendrick, who both plan on racing at the champs. We will hear more from Phil and Al in the next blog, and we will keep you up to date here, and on our Source Tactical Gear Facebook Page.
For more detail visit Army Winter Sports Association Official Page (awsa.org.uk).
SOURCE is a proud supporter and sponsor of the UK Army Winter Sport Association (AWSA) through Team Army. We are looking forward to Exercise Telemark Titan 2019, the British, Royal Navy, Army and Royal Air Force Telemark Skiing Championship at which SOURCE will, for the third year be the main sponsor. The event will take place in mid January at Pralognan-la-Vanoise in the Savoie region, France.
Ex Telemark Titan 2019 (Ex TT) is unique; organised through AWSA, this challenging event incorporates competitors from the Army, RN and RAF, as well as the British Telemark Championship. SOURCE is proud to again sponsor Ex TT, comprising 5 days of arduous training and 6 days of top flight racing. SOURCE are also the race sponsor for the demanding Mountain Race, a mass start race over steep terrain involving climbing up as well as skiing down mountains.
We will keep you up to date here, and on our Source Tactical Gear Facebook Page.
For more detail visit Army Winter Sports Association Official Page (awsa.org.uk).
As the first Telemark Championship contestants are hitting the slopes in the French Alps, here's some more detail on the layout of Ex TT18, the UK Armed Forces Sports event proudly sponsored by SOURCE.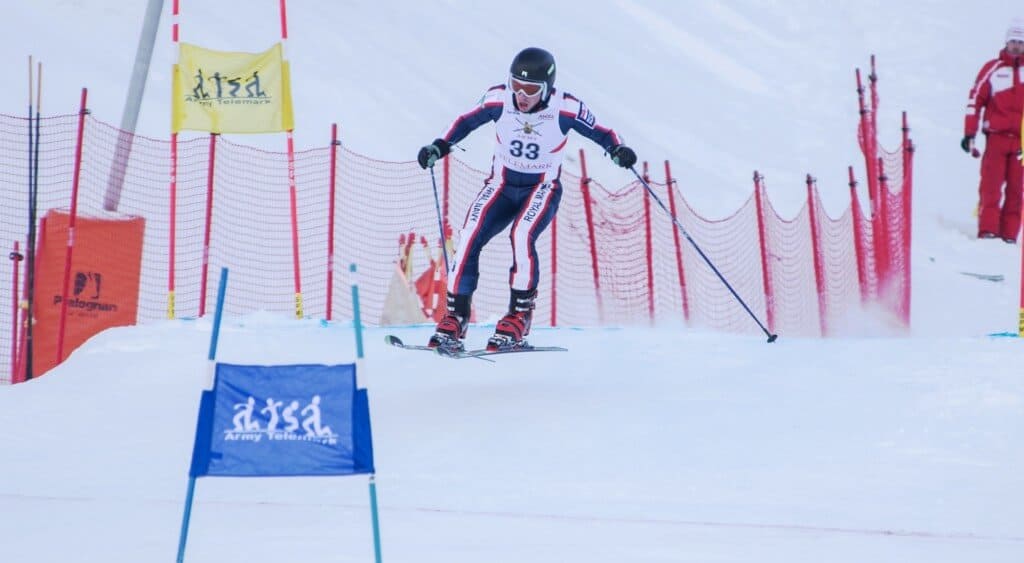 Telemark skiing is the only alpine downhill discipline where uphill skiing is actually part of the fun. Nevertheless, main focus of the races at Exercise TELEMARK TITAN 2018 (Ex TT18) – the British, Royal Navy (RN), Army and Royal Air Force (RAF) Telemark Ski Championships sponsored by SOURCE – will be on racing downhill.
Days of practice and qualifying followed by race days
The event is taking place in Pralognan-la-Vanoise (PLV), in the French Alps, over the period 13 – 25 Jan 18. The first days are dedicated to practice, and eventually a qualifying race on Jan 19. From Jan 20 a series of races are held, with a Telemark Giant Slalom, a Sprint, a Telemark Classic Race and a Mountain Race as the highlight, featuring uphill sections before descending to the Start/Finish line.
We're looking forward to pictures and updates, we will stay in touch on Instagram (#sourcetele18, #extt18), and we'll be sharing news from the races here and on our SOURCE Tactical Gear Facebook Page. SOURCE wishes all participants successful and fun racing – and a great time!