Registration for competitors at the British Royal Navy and Army Telemark Skiing Championship 2019 has begun. Over 100 racers attended the kick-off event at Pralognan-la-Vanoise in the Savoie region, France.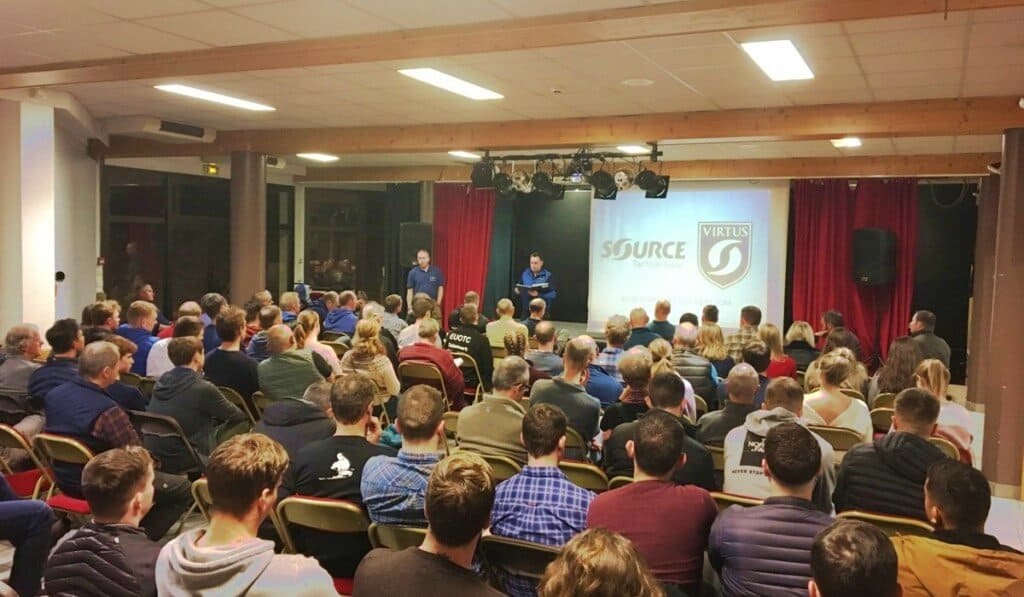 Competitors were greeted at the registration with a gift bag provided by SOURCE containing useful items to be used during the event. Racing is hard work so each competitor received a SOURCE Liquitainer to ensure they are all rehydrated and at their best when racing.
The Liquitainer is especially handy as it folds flat and can be rolled up and stowed in a pocket when empty. Other useful items are the neck warmer and Sandal Bag (great for keeping trainers in). The Source key ring makes a great wallet for loose change for the all-important Après-Ski!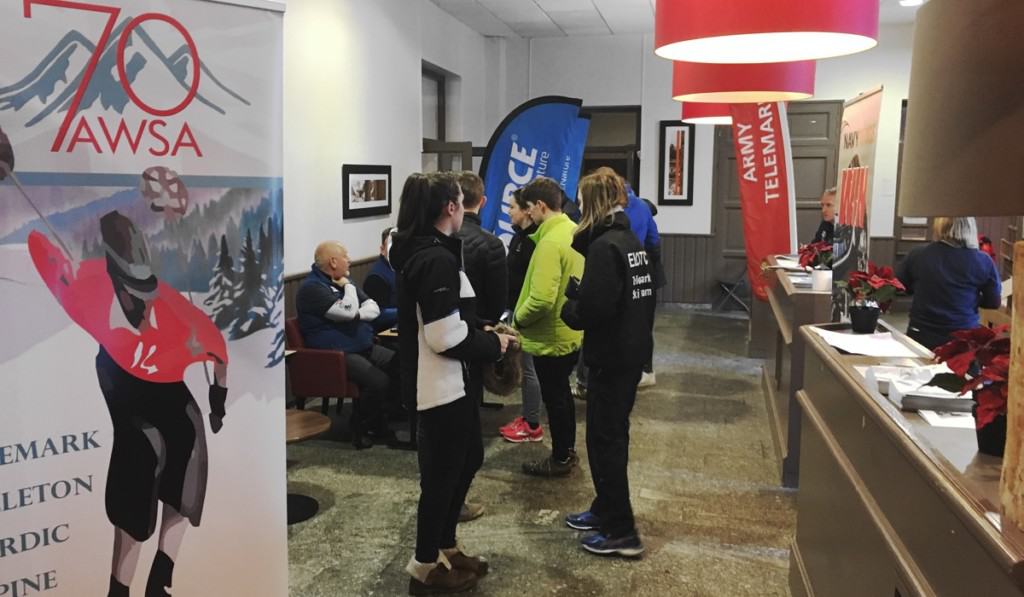 The race training begins now with competitors being divided up into race training groups depending on ability. Actual racing starts on Friday with the Qualification Race. We will keep you posted as the event progresses.
The Championships also termed Ex Telemark Titan 2019 is sponsored by SOURCE and attended by members of SOURCE's UK agent, Phil Craigie and Al Kendrick, who both plan on racing at the champs. We will hear more from Phil and Al in the next blog, and we will keep you up to date here, and on our Source Tactical Gear Facebook Page.
For more detail visit Army Winter Sports Association Official Page (awsa.org.uk).
As the first Telemark Championship contestants are hitting the slopes in the French Alps, here's some more detail on the layout of Ex TT18, the UK Armed Forces Sports event proudly sponsored by SOURCE.
Telemark skiing is the only alpine downhill discipline where uphill skiing is actually part of the fun. Nevertheless, main focus of the races at Exercise TELEMARK TITAN 2018 (Ex TT18) – the British, Royal Navy (RN), Army and Royal Air Force (RAF) Telemark Ski Championships sponsored by SOURCE – will be on racing downhill.
Days of practice and qualifying followed by race days
The event is taking place in Pralognan-la-Vanoise (PLV), in the French Alps, over the period 13 – 25 Jan 18. The first days are dedicated to practice, and eventually a qualifying race on Jan 19. From Jan 20 a series of races are held, with a Telemark Giant Slalom, a Sprint, a Telemark Classic Race and a Mountain Race as the highlight, featuring uphill sections before descending to the Start/Finish line.
We're looking forward to pictures and updates, we will stay in touch on Instagram (#sourcetele18, #extt18), and we'll be sharing news from the races here and on our SOURCE Tactical Gear Facebook Page. SOURCE wishes all participants successful and fun racing – and a great time!