"One market you have is the physically handicapped that use a hydration bladder every night," wrote Patricia on Facebook a few weeks back…
We were curious to hear more, and a few days later we received notice about a new video-review of our SOURCE Tactical Hydration pack uploaded to YouTube by a true pro-user. We learned: our packs designed to attach to MOLLE, also do an excellent job hanging from a bed-rail or wheelchair handle of a physically handicapped person.
"Many quadriplegics use a water bag for hydration and the SOURCE bladders are so much easier to keep clean that many others."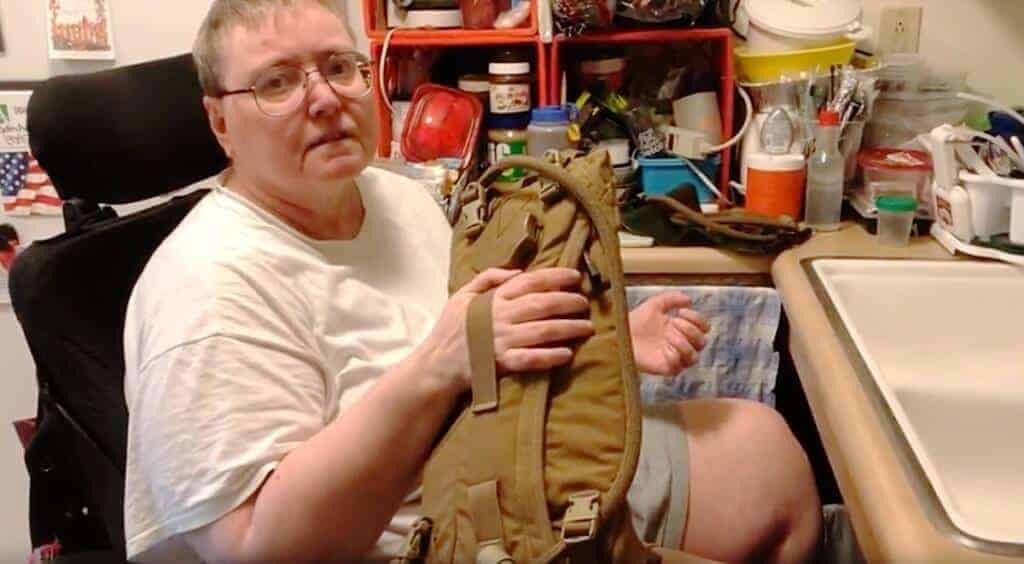 "This is actually the first generation system that was issued to the Marine Corps" Patricia opens her review of our hydration pack on YouTube. In her video she gives us the full rundown, going into the straps' use, how they were intended by our designers for soldier's life, but how all the smart details make a quadriplegic's life easier.
"The smaller straps at the top designed to hook into MOLLE webbing fit bed railings just great!"
"Marine Corps doesn't like to have straps flapping around" – and Patricia, the reviewer doesn't either. The strap designed to hold the bladder for filling is a much appreciated detail not only in the field. And our SQC quick connector and the full width Widepac opening of the bladder comes in handy in all situations as well, not to mention our GlassLike low maintenance technology making the system practically self-cleaning.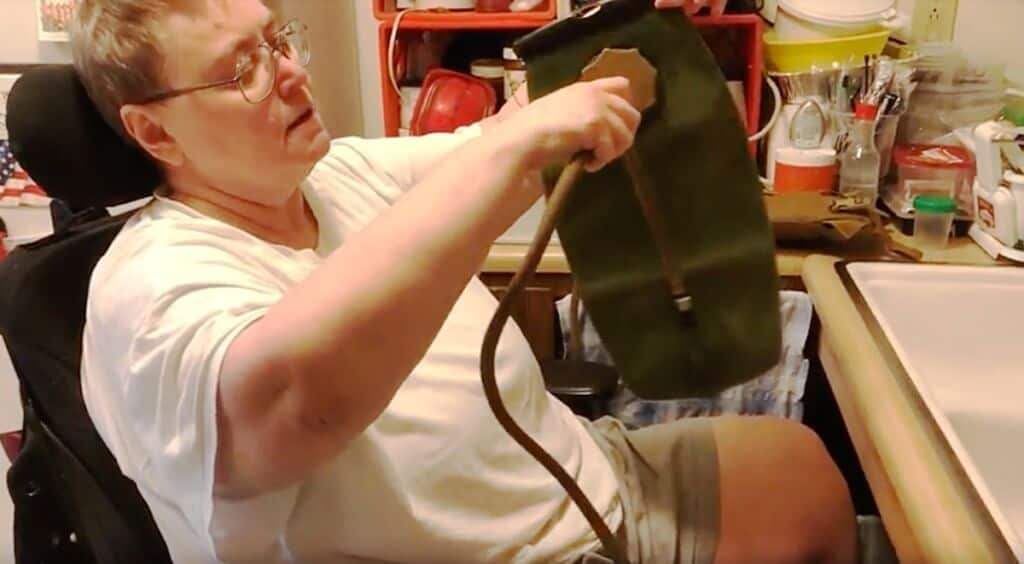 "The Source set up is so much easier to keep clean and to use."
Here's Patricia's thorough review pointing out the main features that makes SOURCE Hydration preferable over our competitors' products. We appreciate and we're proud to share!
The Royal Marine Operational Shooting Competition (RMOSC) has one standout feature: competitors are required to carry 31 pounds of gear. Royal Marine Reservist Cpl Al Kendrick won this year's RMOSC edition – thanks, in part, to the smart load distribution features of SOURCE Virtus.
SOURCE Tactical Gear is all about providing you with smart and excellent gear enhancing your performance, lessening burden, reducing stress and enabling you to go further and achieve best possible results. Last week, Cpl Al Kendrick, Royal Marine Reservist and one of the Virtus Fielding Instructors for the UK Armed Forces, excelled in what he does: winning the prestigious Royal Marine Operational Shooting Competition (RMOSC) – utilizing VIRTUS to carry the required 31 pounds of gear.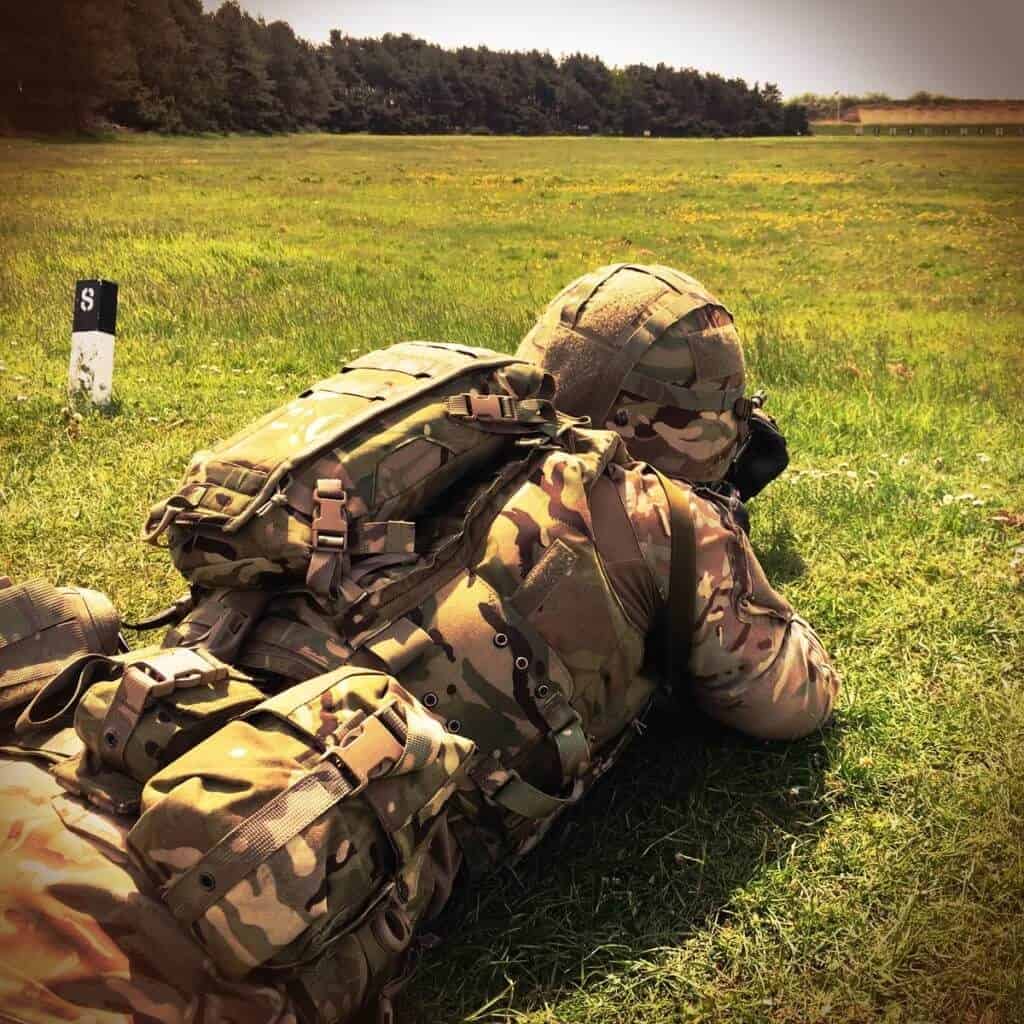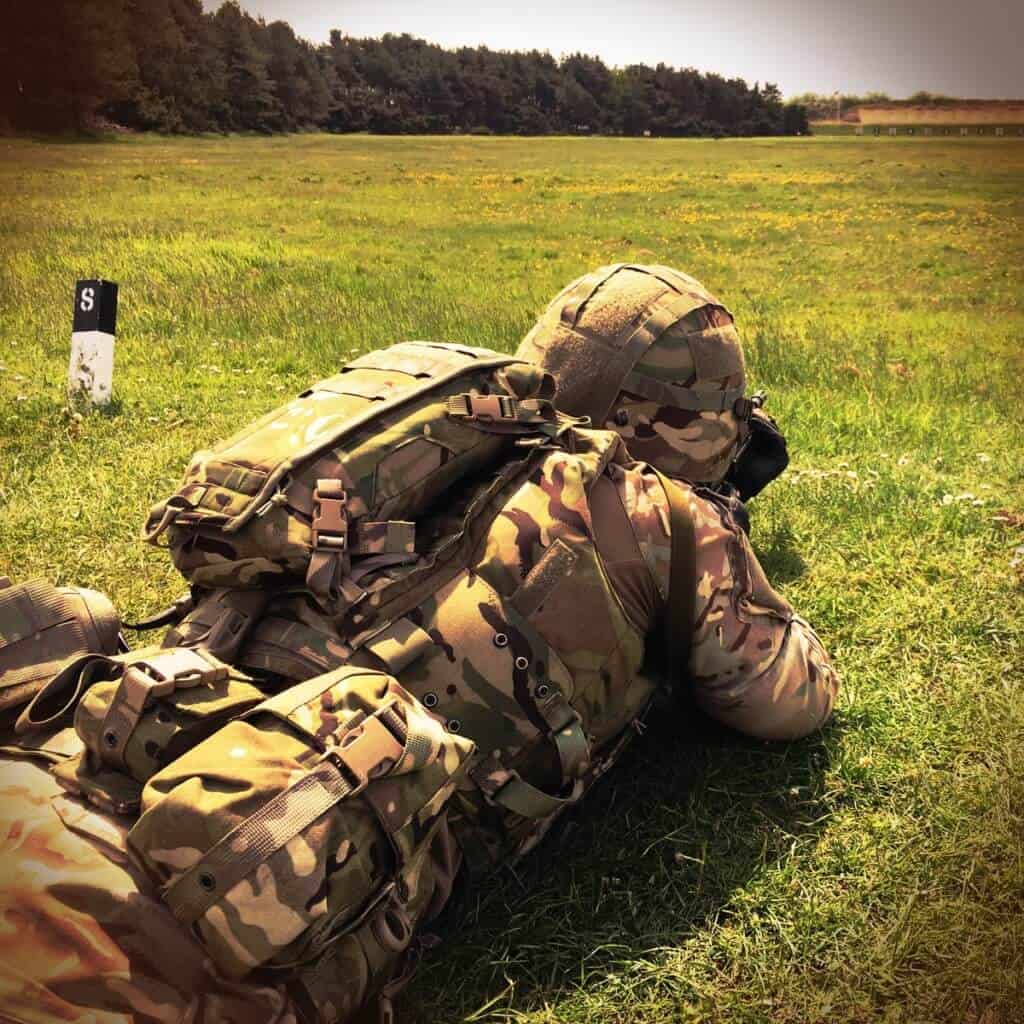 100M Sprints, Stretchers and a 1.5 Mile March …
The different stages and shoots in the two-week RMOSC involve 14 pistol and rifle shoots, replicating different combat scenarios, some more some less physical, involving different types of targets and directives. In all of the shoots, participants are required to carry armor, helmet, webbing and gear weighing in at over 30 pounds.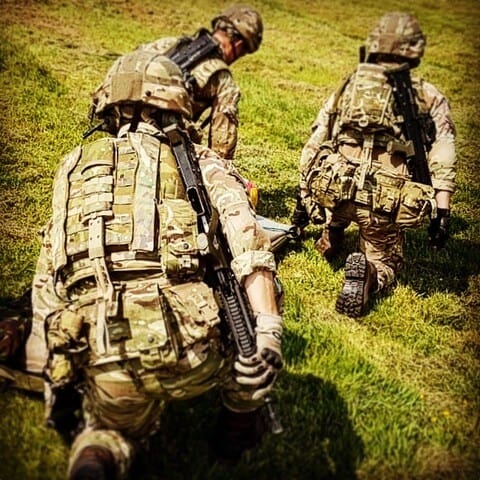 Advantage: VIRTUS Soldier System with DWD Load Distribution
"The VIRTUS Tactical Vest in combination with the DWD Load Distribution System was definitely a massive advantage over older gear" Cpl Kendrick confirmed after his win. VIRTUS gives you "more range of movement and the weight is spread almost unnoticeable around the body". Also the possibility to easily shift weight from shoulders to hips and back – depending on mission, situation and position – adds freedom of movement and comfort.
Congrats Al from all of us at SOURCE for the outstanding achievement, we're proud to have you as a member of the Virtus team!
Over the last days we received a bunch of videos and pictures showing the US Marine Corps' live tests with a new robotic pack mule created by Google-owned Boston Dynamics. It's a four legged robot, designed to follow soldiers in the field, serving as carriers for heavy equipment – such as water.
The live test (also reported in UKs The Independent) shows four SOURCE AquaSource Water Tankers on the back of the robot-creature. Videos and pictures look amazing and we're proud to know our AquaSource is part of the test.
Find out more about …

SEK Solutions is proud to announce that it has been awarded an order from the US Marine Corps to supply 2,613 Aquasource 5 Gallon (20L) Collapsible Water Bags manufactured by Source Hydration for the Marines' Mountain Cold Weather and General Support Equipment Program.
Developed specifically for the requirements of the US Marine Corps, the Source Aquasource reduces the weight of the system by 13.4 pounds compared to the previous Collapsible Water Bag procured through the Marine Enhancement Project. In addition to its primary function as providing a water resupply system that is more easily transported by a Marine Rifle Squad during dismounted operations, the Source Aquasource also provides capability to function as a Vehicle Hydration System for mounted operations when paired with the Vehicle Hydration Hub Upgrade Kit, as well as being able to be used as a Field Shower system when paired with the Field Shower Upgrade Kit.
Since its founding in 1989, Source has become a world leader in the design and production of military hydration and load bearing systems. Source is the hydration system of choice for military and law enforcement organizations around the world such as the US Marine Corps, US Naval Special Warfare, Israel Defense Force, German and French Army's Soldier Modernization Programs, Swedish Army, Singapore Armed Forces, as well as many others.
Source's hydration systems stand apart from the competition due to their unique reservoir material utilizing food grade, taste free co-extruded PE film (BPA and Phthalate free) with its glass-like surface and 'Grunge Guard' technology delivering superior antimicrobial properties allowing for the safe storage of water under long term field conditions.
For more information on Source Hydration, please visit www.SourceTacticalGear.com
SEK Solutions is a nationally recognized diversity supplier, a Woman-Owned Business, and a U.S. Small Business Administration Small Disadvantaged Business program participant. SEK Solutions has the capabilities, skilled personnel, proven past performance, and resources to meet and exceed your expectations. SEK has become an industry leader in both government and military sectors for equipment and services. For over a decade, SEK's proven relevant experience has provided its sales staff with great insight to help fulfill your mission and operational readiness. Whether your requirement is at home or abroad or whether your need is emergent or sustainment, SEK will make your satisfaction our priority.
For more information on SEK Solutions, please visit www.seksolutions.com
AquaSource 20L video:
AquaSource 20L: Product Page | Datasheet | Care & Use Instructions